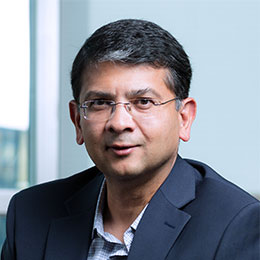 Beerud Sheth,
co-founder & CEO, Gupshup
I'm excited to share that Gupshup raised a $100m funding round, led by Tiger Global Management. Click here to read the press release.
I want to take this opportunity to share below a few personal thoughts about what this means for our vision, mission, customers, partners and employees. In other words, a little gupshup about Gupshup. ("gupshup" means chitchat in hindi).
Press Release
Gupshup Raises $100 Million from Tiger Global to Accelerate Conversational Messaging
Chat with our AnnouncementBot

John Curtius,
Partner, Tiger Global Management
The growth in business use of messaging and conversational experiences, transforming virtually every customer touchpoint, is an exciting secular trend. Gupshup is uniquely positioned to win in this market with a differentiated product, a clear and sustainable moat, and an experienced team with a proven track record. In addition to its market leadership, Gupshup's unique combination of scale, growth and profitability attracted us.
Listen to an explainer on Conversational Messaging
Listen to Beerud as he explains what Conversational Messaging is and how it can help your business improve customer engagement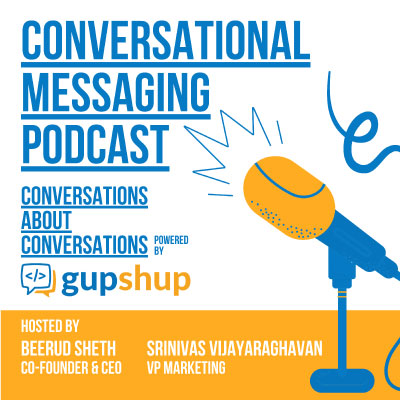 Watch a video explainer on Conversational Messaging
Conversational messaging is a new customer engagement paradigm that brings businesses and customers closer, by enabling human-like conversations on commerce, marketing and sales, on messaging channels that customers are already comfortable with. Conversational messaging solves the problem of engaging meaningfully with customers in real time.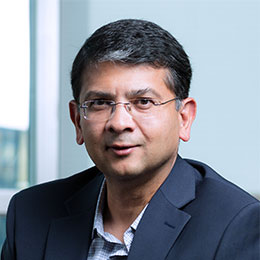 Beerud Sheth,
co-founder & CEO, Gupshup
Customers expect to converse with businesses the way they do with friends. They expect the conversation to be simple, easy, quick, contextual, and personalized. Gupshup's mission is to build the tools that help businesses better engage customers through mobile messaging and conversational experiences. As we work towards our mission, we are delighted with this investment from Tiger Global, given its incredible track record of making big, bold, successful bets on innovative, category-defining companies worldwide.
Conversational Messaging Platform
A conversational messaging platform provides two distinct but interconnected capabilities - the ability to define conversational experiences for commerce, marketing and support using chatbots and and the ability to deploy these experiences on any messaging channel using a single messaging API.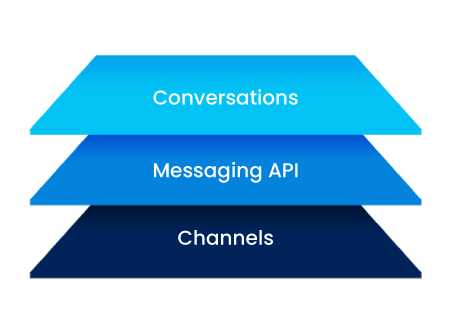 Share on Social media
If you like this episode, do share it with your network!

Please wait
Added below language support for WhatsApp,
English
Portuguese
Spanish
Russian
Italian
The approval process is up and running now. if still, you are seeing a pop-up message asking for email Id(As shown in below image)
Kindly clear your browser cache memory


WhatsApp for Business as a channel


You can now publish your bots on WhatsApp. All you need is a verified WhatsApp for Business account
Ever found yourself juggling between nodes in a complex looking flow? click here to know more.
For your Line bots, please add 34.202.224.208 to your Server IP Whitelist.
Users publishing their bot for the first time will have to provide a valid cloud project ID. Existing users can continue using their bots as is, however if they wish to republish their bot they will have to provide a valid cloud project ID. All the current changes will be reflected in the Google Home publish tab.
Twilio IP Messaging as a channel


Twilio IP Messaging
Microsoft Teams as a channel


Microsoft Teams
Reliance JIO as a channel


JIO
Gupshup intgrates with Google home: You can now build bots (actions) for Google Home on gupshup.io
Google Home
Bot developers for Line: With the release of Line Messaging API, all BOT API Trial Accounts are scheduled to be deleted. Please republish your bot according to new Line implementation, mentioned under Publish tab in My Bots section.
New tool for non-developers- Our Flow Bot Builder helps users create their bot messaging flow with a graphical editor.
API.ai tool is now available for developing your NLP/AI bot.
Gupshup Enterprise APIs (SMS,Voice and Email) are now available directly in the APIs section.
New channels added for publishing bots- Smooch.io and your website as a web widget.
Now you can access our services including the bot builder tool using your Facebook login credentials.
Now you can delete the dummy bots created for testing from the My Bots Dashboard.
You can now access Bot specific data from your Dashboard itself.
Introducing a hassle free bot development experience for users to instantly create bots using our pre-defined restaurant templates. Check out our blog to know more.
Now you can add Gupshup proxy bot on below channels,


Teamchat

Cisco Spark

Skype
Now you can publish your bots on Teamchat.
Revised processes to publish bots on Cisco Spark.
Now you can enable interactive messages(beta) and also you can add your custom page after bot installation on Slack.
We are removing few redundant parameters, that were being sent when a callback happens to your bot (i.e. inbound message comes to your bot).
Following is the list of parameters.
sender
message
context
However, we will continue to send following parameters. If you are using any of the deprecated parameters, we request you to use these alternatives.
senderobj
messageobj
contextobj
You are requested to make a note of this and do the necessary changes immediately to your bot code to keep it working. Should you need any help, please feel free to send an email to devsupport@gupshup.io