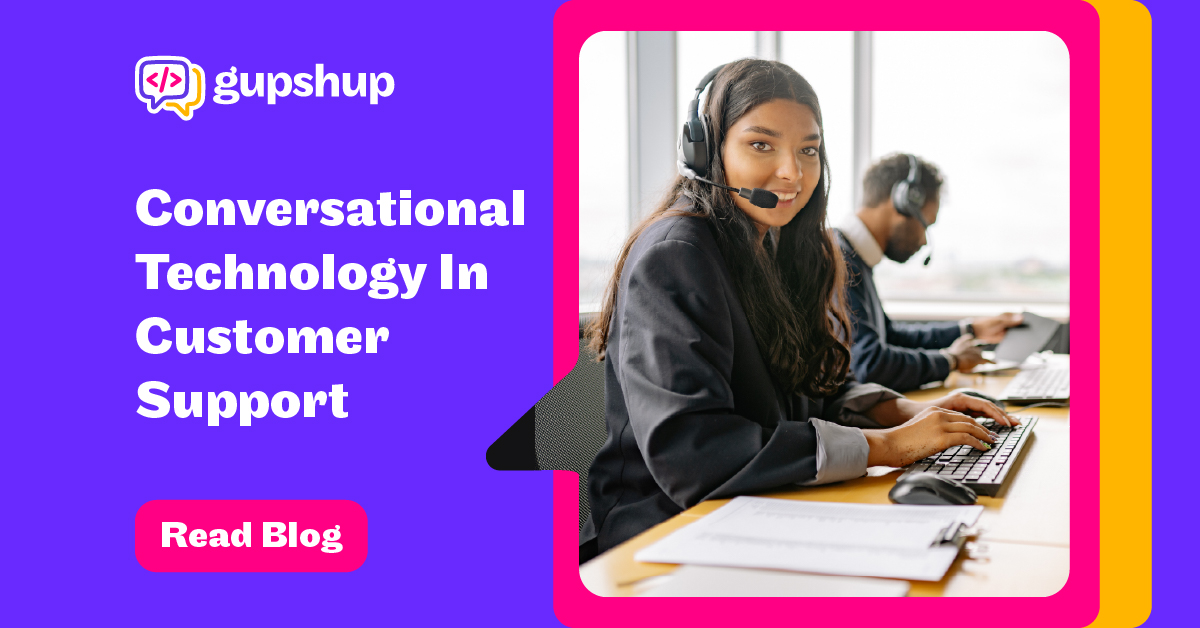 Conversational Technology In Customer Support
Conversational AI, Conversational Support, Generic
On September 24, 2021
Although customer support is one of the most critical aspects of a business, it often doesn't get the attention it deserves. Most companies compromise customer service because they think that it's an expensive investment. Today, building and sustaining a brand is all about knowing your customers. It has always been like this, but consumption habits have been evolving due to the rise in technology and the plethora of available choices to a consumer, especially social media. If you are a brand or are planning to launch one in the market soon, you have to ride all the latest trends to keep up with the needs of your consumers.
One of the contentious topics that brands have to deal with is whether to employ human agents for customer support or go ahead with AI-powered conversational technology. Conversational technology in customer support means the use of chatbots and virtual assistants to assist customers. Listen to the CEO of Gupshup, Mr. Beerud Sheth, and VP of Marketing, Mr. Srinivas Vijayaraghavan, talk about how conversational technology in customer support can amp up your brand name.
Conversational Technology for Customer Experience
Customer experience should be the determining factor when deciding between conventional customer support or conversational customer support. One must assess all the pros and cons of both the ways and find out which provides the utmost customer satisfaction and helps the brand in turn. Conversational technology with AI-powered chatbots has revolutionized the entire customer care space, owing to its many advantages.
Customers no longer have to wait for hours on their phones to register their complaints and ask for instructions. A few taps on their smartphone and a quick chat with a chatbot on a website can provide solutions and register their complaints without any additional questions. Businesses have come to prefer this mode of customer care solution over human interaction. We will explain how brands have benefited from conversational technology lately, but first, one must focus on the importance of a great customer experience.
Prioritizing Customer Experience
Customer experience has primarily been defined by how brands react to the queries and confusions of their customers and how quickly these are resolved. Consumers are very well aware of the tactics brands used to deploy earlier, which was to prioritize 'sales' over 'assistance.' It primarily worked in favor of brands and neglected all the consumer's problems.
But since the advent of social media and a plethora of competing businesses, consumers have a choice now. They can now choose between brands based on various factors, one being 'personalization.' Businesses that are easier to reach out to, and those that support customer care by following up queries and resolving them faster, are likely to score more points with the customers. This has pushed for better customer support services to be employed by brands.
The Need for optimal Customer Care
Brands have started reaching out to customers via social media platforms, SMS, WhatsApp, and emails. All in all, customer care has become another department that requires heavy investment in terms of time, labor, and money to sustain. In such a highly competitive scenario, it is challenging to reach out to many customers if you have human agents entirely running your customer support.
This is where the automation of chatbots and virtual assistants comes to your rescue as support agents. They require minimum investment and need only time-to-time supervision, whereas when it comes to human agents, you need to employ a good number of employees as support staff. Conversational assistance to the customers with chatbots is henceforth more efficient and a considerable time and money-saving option.
A poor customer assistance system can do far more damage than you can think of, primarily when everything relies upon reputation in the age of social media. Most of the purchases happen online, and online retail shopping is driven by feedback. A single customer's bad review and the brand's neglect in addressing the issue via customer support can reflect poorly on your brand name and drive away all the potential customers. It is crucial now, more than ever, to work upon your redressal and support mechanism.
Even though chatbots have turned out to be amazingly handy and efficient when you consider mundane tasks like starting a conversation, addressal of repetitive questions, the importance of human agents cannot be made away with. The expertise of human intelligence is useful in handling complex queries. Human agents can handle the most complicated queries, those that the chatbots can't resolve. So ideally a perfect customer support system is where chatbots are deployed in addition to live agents.
Making Communication Easier and Faster
Customer experience can be further enhanced by deploying more engaging conversational chatbots. You can increase conversational prompts in categories such as feedback, frequently asked questions, complaints, etc. You can also use more than one language to interact with varied customers. You can provide regional languages other than English to make it easier for non-English speaking consumers. The role of NLP and ML is paramount here. Further, you can also introduce voice typing features so that people who are not well-versed with the digital interface can easily navigate through customer support.
Two-way messaging is another method to boost your conversational customer assistance. Quick and easy replies to the questions asked by customers are the only and straightforward way to make your customer assistance wholesome. Brands need to communicate faster, follow up and resolve queries more efficiently to keep consumers' trust towards the brand intact. Conversational technology with support automation helps you in doing so with minimum investment and supervision.
Now is the time for businesses to adapt to conversational technologies to interact with consumers. It's easier for consumers to interact with brands using the same channels that they use to interact with their families and friends. Shifting from traditional call centers to automated customer support can positively impact customer experience, improving customer loyalty. Best-in-class businesses trust Gupshup, with over 39,200 brands using our conversational messaging solutions. Get in touch with us to get started with conversational support for your business.
Blogs you will want to share. Delivered to your inbox.
Recommended Resources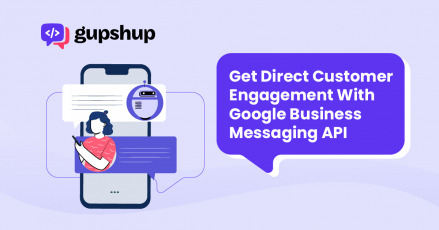 Read this blog to learn how Google's Business Messages API can help businesses drive better customer...
D2C businesses can personalise user journeys for customers using conversational AI from Gupshup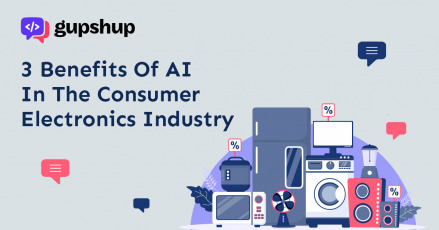 Learn how conversational AI is helping consumer electronics business owners boost user satisfaction and engagement. See...
×
Read: Conversational AI for Improving Brand Interaction