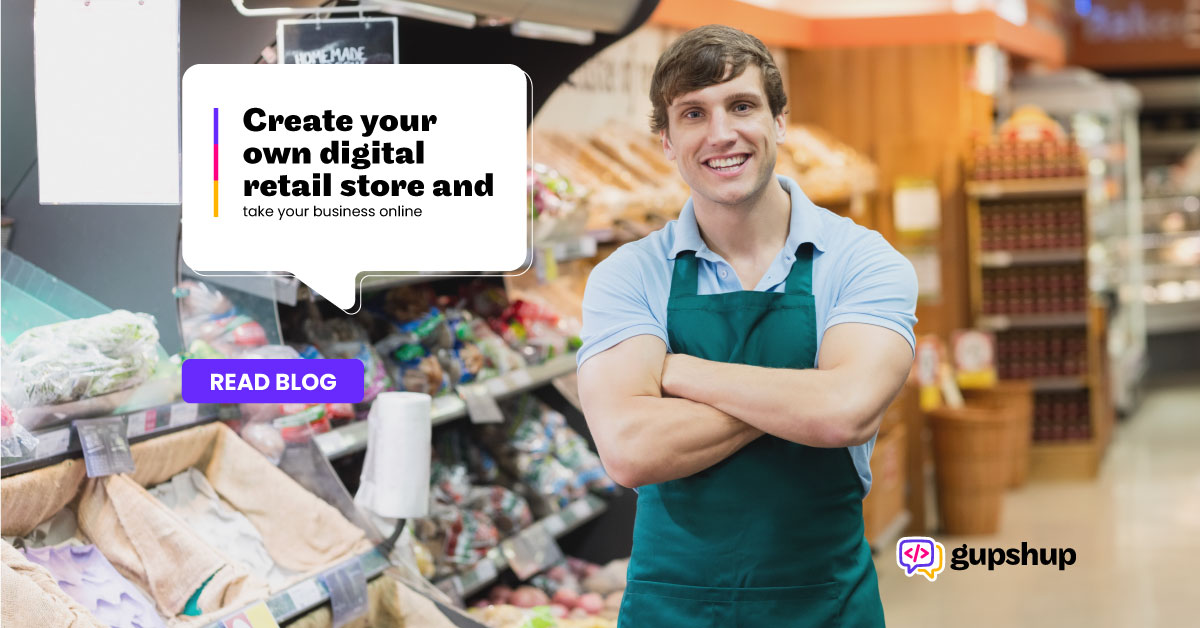 Create your own digital retail store and take your business online
Conversational Commerce, Gupshup Messaging, Retail
On July 8, 2021
With the ongoing pandemic, shopping trends of customers have changed tremendously. Preference for social distancing and contactless shopping is increasing.  People are increasingly turning towards online stores offering their favorite brands, instead of heading to their nearest shopping malls. To keep this buzzing crowd of shoppers happy and to make their online shopping experience better than the instore one, retailers need to find a way to connect directly with the customers by taking their stores online.
Smart Messaging for Smart Retail
With the Gupshup conversational messaging platform,  experience contactless shopping, conversational commerce and smart messaging, where everything from the online ordering to payment to home delivery is taken care of. More than survival it's about giving a tough fight to bigger brands that are eating into existing business. By integrating smart messaging into their current order management systems, retailers can now operate their business in lockdown easily. Retailers can implement a contactless shopping experience which is visually appealing as well as a better user experience.
Enhance emerging customer shopping experiences with Gupshup's IP messaging channel
Gupshup IP (GIP) is a messaging channel that enables rich and advanced conversational experiences. GIP offers far more features and flexibility to design advanced conversational experiences compared to other messaging channels. It works on every device without needing a new app download. It supports OTT (over the top) apps like WhatsApp, Skype, Facebook Messenger, etc., and Rich Communication Service (RCS) to enable meaningful, interactive and conversational messaging between businesses and customers. Businesses can leverage the Gupshup IP (GIP) messaging channel in two ways for smarter, more conversational SMS messaging. They can either embed GIP in a native messaging app for certain phone brands, or use it as an embedded chat widget that works on all devices.
Gupshup for Retail
With Gupshup for Retail, retailers can create their own Digital Storefront to enable their  business online. 
Once a retailer decides to set up a digital store, they can showcase the QR code in their store.

Customers can browse the interactive digital storefront, place orders and pay digitally for the orders.

Once the order is delivered, a link via SMS can be sent to the customer to enable them to provide feedback.
With Gupshup IP (GIP) for Retail, retailers can create their own Digital Storefront to enable their  business online.
Key Benefits
Retailers across sectors can benefit from integrating with GIP. Merchants can advertise their brand, create personalized offers and discounts with custom branding through the dashboard, access hyperlocal and national delivery partners for quick order fulfillment, and integrate contactless payments. Creating a digital storefront and converting a store to an online store just got easier – and all of this without any coding or app download.
Some features of Gupshup-enabled digital stores for retailers include configuration of QR codes that are linked to the digital store, building store identity by getting customized branding, and the option to send promotions to customers via SMS or WhatsApp with their digital store link. Experience higher ROI from SMS messaging and reduce overall operational costs. You can seamlessly manage advance orders and bookings by providing rich conversational experiences.
Final Thoughts
Adding digital experiences helps retailers grow their business faster. In this contactless state-of-affairs, the best way to digitize retail business, engage customers and grow is with conversational commerce. 
Gupshup for Retail is the conversational solution for retail stores to digitize every aspect of their business operations including marketing, commerce and support. Convert your retail business into a digital one with Gupshup today!
Blogs you will want to share. Delivered to your inbox.
Recommended Resources
D2C businesses can personalise user journeys for customers using conversational AI from Gupshup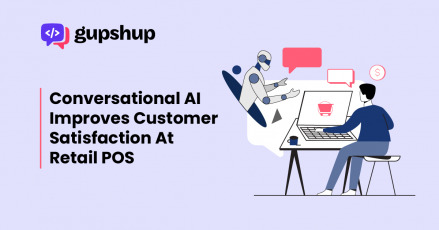 Learn how retailers can transform the shopping experience at their stores and boost profits.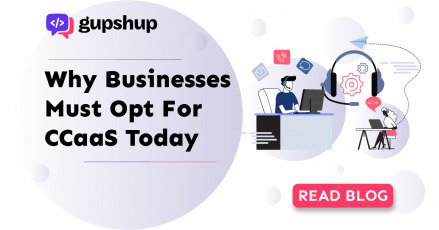 Check out this blog to understand the various benefits and advantages that CCaaS offers businesses.
×
Read: WhatsApp Business API – Phone Number Migration