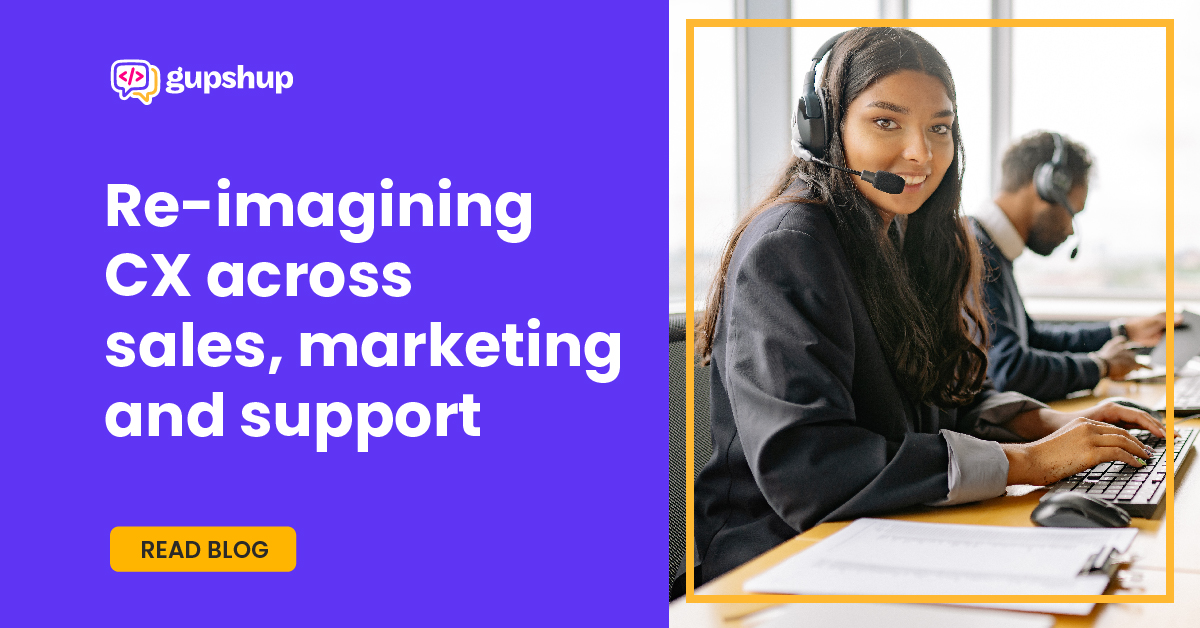 Re-imagining CX across sales, marketing and support
Conversational Commerce, Conversational Marketing, Conversational Support, Generic
On September 13, 2021
The best customer experience strategy has one goal and that is to delight the right people and move them towards closing the sale. In this article, we will share with you how to reimagine your customer experience across sales, marketing and support to make sure that you are providing the best experience to the people in your sales /  purchase pipeline.
We will also cover some of the challenges in implementing a successful CX strategy for your company and offer tips for overcoming these challenges and building an effective customer experience strategy across these three main pillars.
What is CX?
Customer experience or CX is the sum of interactions between a company and its customers. A customer's perception of these interactions will determine how well your business ideas perform over time.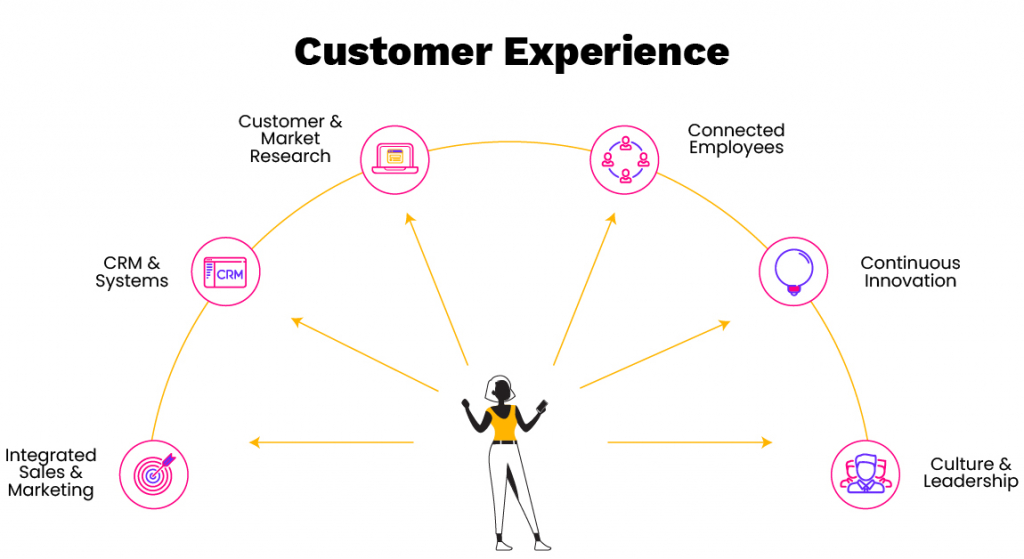 The focus of CX is not only on sales but also on marketing activities and support as well. Specifically, it encompasses three areas:
Sales
Sales can be defined as the process that drives revenue generation in a company through existing and new customers.
At the core of this process are two aspects: prospects converting into paying customers, which we call 'sales pipeline'; and those paying customers recommending us to their colleagues resulting in new clients coming to our company, which we call 'word-of-mouth.
The key question for any sales team then becomes: how do we provide a great experience to each prospect in our sales pipeline?
Marketing
Marketing's goal is to drive leads for the sales team. This requires expert marketers to first create awareness of their company through effective campaigns.
Secondly, they need to nurture those prospects into paying customers who then become personal brand ambassadors. These will help spread the word about the product or service and build credibility for your brand. The key question marketing teams face is: how do we provide a great experience to every new lead that comes from our campaigns?
Support
Support has been historically known as 'the poor cousin' of customer care because it is typically seen as simply being reactive. However, considering the amount of money companies spend on support, it is clear that support teams have an opportunity to truly shine.
The key question for any company's support team is: how do we provide a great experience to every customer who needs our support, while going the extra mile if needed?
Answering this question will allow you to direct the conversation that is happening inside the customer's head, allowing you to provide a great conversational commerce experience in your business.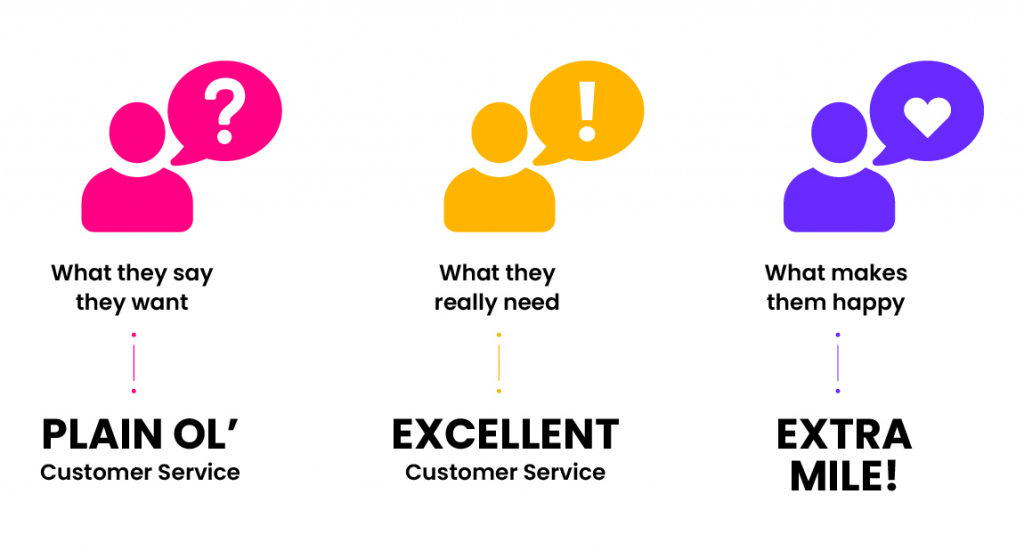 CX can be viewed as the combination of two things:
the quality of interactions between your company and its customers;
the degree to which these interactions are considered positive, neutral, or negative.
Main drivers of CX and their importance to your business
CX can have many drivers but these are three of the main ones:
Product/service – This relates directly back to sales and marketing efforts made to grow new business and nurture leads into paying clients. If your product or service is not up-to-par with buyer needs, then you are likely to have a bad customer experience.
Customer service – This relates directly back to your support team and how they interact with customers who need help or guidance in using your product or service. If your support is not up-to-par with buyer needs (not just broken), then you are also likely to have a bad customer experience.
Employee engagement – This refers to the culture of the company and its employees as it pertains to CX. The better the employee well-being, knowledge of company products/services, and associated training for employees, the higher the likelihood that employees will deliver the best possible experience for their customers.
Conversational experiences are very important in customer engagement today.
CX and conversational experiences across sales, marketing and support
Before the advent of CX, companies focused on providing a great experience to customers by focusing on Sales & Marketing efforts to drive revenue and word-of-mouth growth, respectively.
Today we are living in an era where people are more informed about your company than ever before thanks to social media and the Internet. As a result, CX has become an integral part of how you engage with prospects today. Conversational messaging is the best way to better engage your customers.
How to reimagine your customer experience across sales, marketing and support
1. Sales – Customer Journey
Consider how each of the three buying stages – Awareness, Consideration, Decision – relate to your buyer journey map.
Ask yourself these questions:
Where is it that you want prospects in your sales funnel to be coming from?
Do they need to be aware of what you do before reaching out to them or are there more channels you can use for free, such as social media?
Once a lead exists, where is it most likely that they will engage with an actual person at your company?
Once a potential client tells you they are ready to buy something, should that interaction happen through email, on the phone or on a different channel?
2. Marketing – Friend & Lead Approvals
Each potential customer has a friend network. While you can influence this network through your conversational marketing efforts, you cannot always control it.That is why making sure that each person at your company is involved in getting new customers is critical to ensuring that you only engage with high-quality leads/prospects who are likely to become paying clients.
3. Support – Customer Journey
Treat your help center as a sales team by providing visitors with information about what they will find when they land on your site so that they are less likely to leave before finding out exactly how using your product/service can solve their problem.
If someone comes into contact with support what do you want them to see? Do they see a chat box or are they sent an email with instructions on how to contact support team members over the phone/email?
If you offer an online course platform with a variety of courses on different topics, how can you ensure that your customers make the most of their learning while being able to submit any questions that arise during their experience?
The challenge of implementing a successful CX strategy for your company
A good CX strategy is not just about having a good website, sales processes, and phone support.
This means that if you have fewer resources at your disposal than you would like, then finding ways to work smarter – not harder – can help you build and improve upon your CX strategy across sales, marketing, and support.
Here are some tips for making this happen:
Use A/B testing software
Tools such as Optimizely and VWO can help you determine which version of the content, a headline, or even the color of links your customers respond best to.
This will enable you to not only improve upon how your site appears but also better engage with visitors at the different stages of their journey.
Work across teams
Your sales team should be communicating with your marketing and support people on an ongoing basis so that each department is aligned around how they approach leads as well as what they provide prospects/clients at each stage of their purchase cycle.
For example, if a lead becomes a client, then they could receive a pre-written email from sales and after three months they might receive another one thanking them for using the product, while listing out some recent updates.
Use customer data
One of the most powerful things you can do is to use the data you collect about your customers' engagement.
If someone calls in to place an order but fails to do so, but then returns to the site 12 times over the next three months this likely means that they have a few questions or issues that need resolving before making a final purchase decision.
Using this information will enable you not only to improve customer experience through increased communication with these individuals but also increase sales readiness by giving each prospect exactly what they need at the right time.
Improve your website for lead generation
You have customers who may be ready to buy now while others may take some time without ever actually purchasing anything from you.
Figure out where prospects are coming from on your website and make sure each person who visits your site is presented with a call-to-action within a short period of time of landing on your homepage.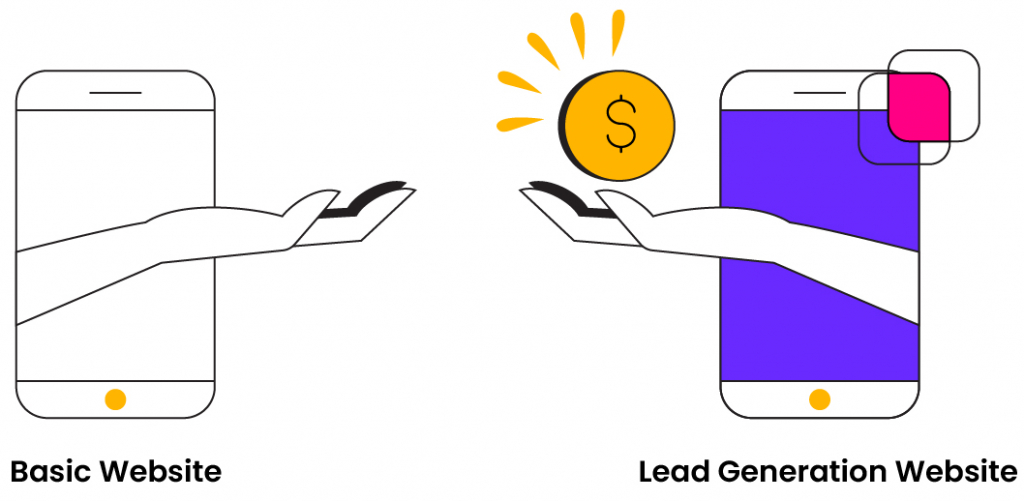 Some businesses will lose sales because they couldn't make the order process simple, or the phone number and email address were too hard to find. When potential clients can't figure out how to purchase from you, they're likely to go elsewhere and not return.
Conclusion
This article identified that the best customer experience strategy has one goal: delighting the right people.
Using your combined resources to provide each and every lead with the best possible conversational experience leads to the highest probability of them becoming a customer and a brand loyalist for life.
In reality, this is all made possible by having a well-thought out process that starts running as soon as a person hits your website or comes in contact with one of your sales persons.
Scheduling a demo with gupshup.io will allow you to start real time conversations with your customers, ensuring that you are there to guide them at every step of the way.
Blogs you will want to share. Delivered to your inbox.
Recommended Resources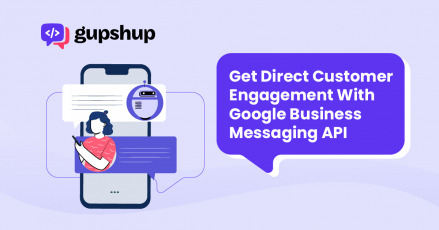 Read this blog to learn how Google's Business Messages API can help businesses drive better customer...
D2C businesses can personalise user journeys for customers using conversational AI from Gupshup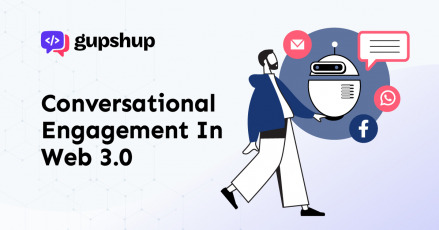 Read on to understand the need for creating conversational engagement in web 3.0
×
Read: How Has Conversational AI Revolutionized the Real Estate Industry?