Importance of Conversational Commerce
Notes
In this episode of #ConversationalMessaging Podcast, Gupshup's CEO Beerud and VP of Marketing Srini discuss how the pandemic changed the way consumers shop. Join them as they talk about conversational commerce, the future of e-commerce. Learn what conversational commerce is, why it's a game-changer, and what you need to know to get started.
Conversational Commerce in a Nutshell
The pandemic made everything digitized, pushing consumers to rely on dozens of applications for different types of activities and transactions. This sparked the need to discuss conversational commerce.
But what is conversational commerce? Conversational commerce allows customers to interact with businesses as if they are interacting with known folks, thereby creating a seamless experience.
According to Beerud, this can be made possible through a single messaging API that lets the consumers do everything, from ordering to payment, to delivery, and for all sorts of transactions and products.
The quality of experience is limited, and that's the challenge in the way app-based commerce works. I think the solution to both of these is conversational commerce based on messaging.

Beerud Sheth, CEO of Gupshup
Why Opt For Conversational Commerce?
Even before the pandemic, giants in mobile-based e-commerce and famous brands used their websites and their own applications to interact and transact with consumers. However, small businesses can't do the same right away, and even if they can, customers' experiences from these platforms are not necessarily ideal.
Ultimately, conversational commerce helps reduce the consumers' effort from jumping from one website/application to another and improves the quality consumers' experience.
What You Need To Know
Beerud emphasizes that conversational messaging can engage consumers in a holistic interaction that replicates an experience with a live and smart salesperson. For starters, businesses can start to make their one-way SMS to two-way communication, where they can be redirected somewhere for more options, get recommendations, additional support, or feedback. Also, as security is a priority, newer technologies like IP messaging can be incorporated to ensure consumers' data privacy.
Recommended Resources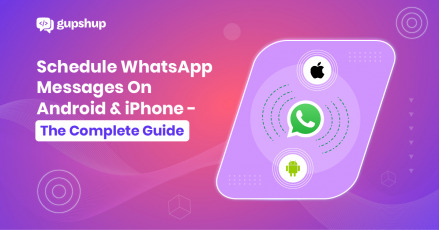 Read our blog to learn how to schedule WhatsApp messages on Android and iOS with simple...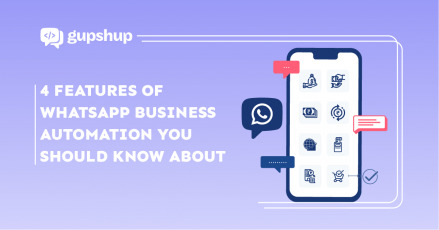 WhatsApp Business API - Features of WhatsApp Business Automation You Should Know About.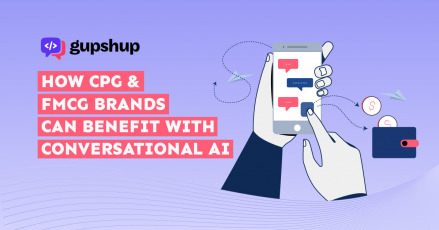 In the FMCG and CPG industry, the integration of conversational AI enhances buyer's journey and helps...