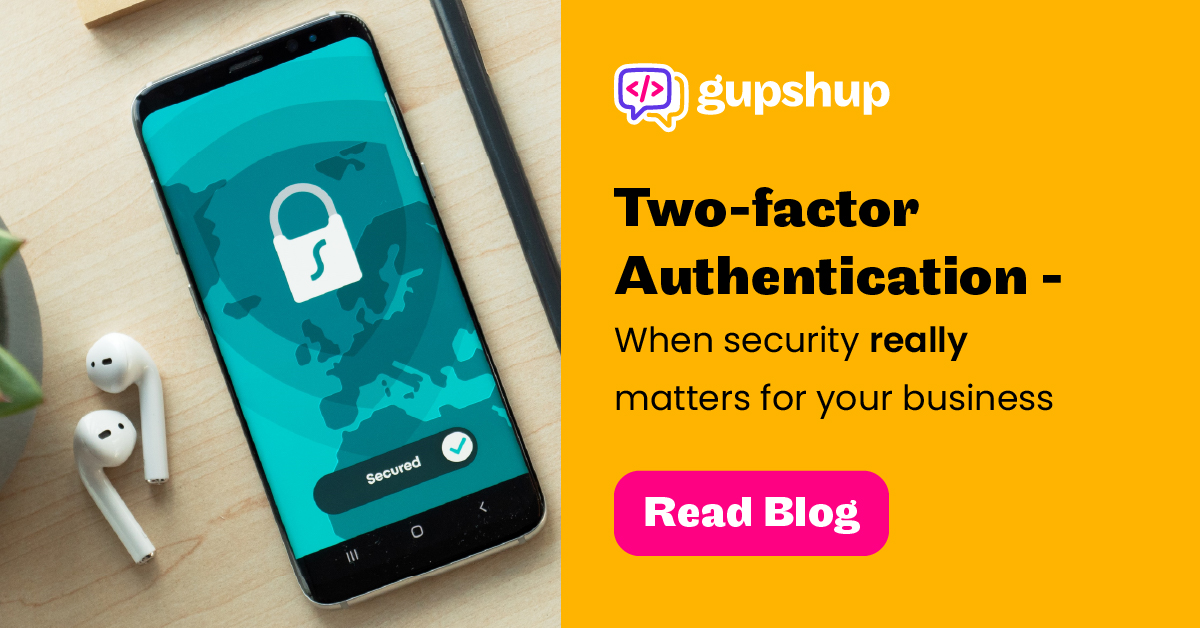 Two-factor Authentication – When security really matters for your business
Conversational Support, Generic, Security
On August 29, 2017
Imagine a situation that your personal email account gets hacked. Recovery of the account would take some time but it can still be salvaged. Now imagine your corporate databases being hacked, the consequences could be far more distressing. Associated with this loss is also the damage to your brand.
You cannot afford to let your business be thrown away in the hands of hackers. Make security an inevitable part of your business.
The intensity of security varies. Why have single layer protections when another layer of protection or an additional security credential, such as a one-time password (OTP) can greatly benefit your business?
The term to describe this additional security is Two Factor Authentication.
Two Factor Authentication, also known as 2FA, is the dynamic generation of a numeric or alphanumeric code that authenticates the user for a single transaction or session. The code or one-time password (OTP) can be sent to the customer via different channels such as SMS, Voice and Email.
Another more compelling reason for financial companies to use 2FA is the need to comply with regulations instituted by the apex banks of certain countries like India. As per the bank, all financial transactions need to be authenticated and authorized using two-factor authentication.
Let's understand the benefits of deploying Two Factor Authentication for your business.
Strengthen security: Prevent data security attacks and fraud by adding a strong layer of run-time authentication that is difficult to break.
Simple and easy for customers: Customers don't have to remember additional passwords or carry around a hardware token. The ubiquity and personal nature of the mobile make 2FA adoption easy.
Reduce operational costs: Promote self-service for routine tasks such as password resets that helps reduce the number of customer service calls.
Gupshup 2FA Features
We have designed our features keeping in mind the nitty-gritty of every business and this will help strengthen your decision to use Gupshup's Two Factor Authentication.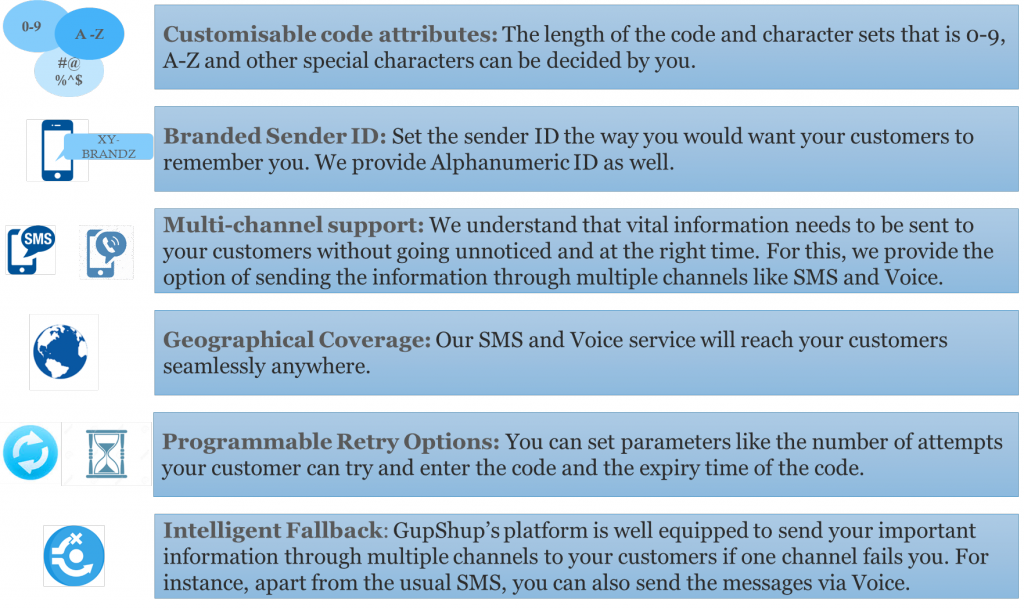 These features have helped our clients to transact with their customers seamlessly and securely. Read through the use cases below and think how 2FA can be used for your business.
Verify new users via SMS keeping Voice as a fallback
The client integrates Gupshup's 2FA API with its website sign-up form. Once a customer signs up, she is prompted to enter a One-Time Password (OTP) sent via SMS to her registered mobile number. If the customer fails to receive the SMS, she can opt to receive the OTP over a voice call to complete the account verification.
Authorize in-app transactions via SMS
The client integrates Gupshup's 2FA API with its mobile app. When a customer initiates a transaction on the app, she receives an OTP via SMS on the registered mobile number. The client's app is programmed to automatically detect OTP SMS from a specific Sender ID and auto-populates the OTP field in the app, which means the customer never has to leave the app. In case auto-detection fails, customer can manually enter the OTP.
Two Factor Authentication is the need of the hour for every business and at Gupshup we have the right tools to suit your business needs. Reliable, secure and scalable is how we best describe our product.
Blogs you will want to share. Delivered to your inbox.
Recommended Resources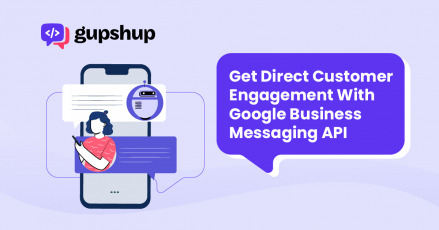 Read this blog to learn how Google's Business Messages API can help businesses drive better customer...
D2C businesses can personalise user journeys for customers using conversational AI from Gupshup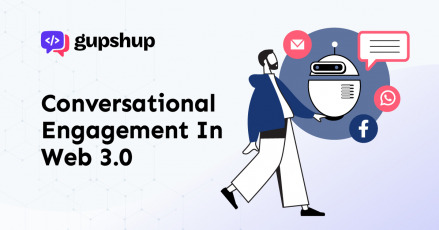 Read on to understand the need for creating conversational engagement in web 3.0
×
Read: Engage your users with Facebook's Customer Matching API