Austrian Skin Wear brand's quarterly online sales revenue rises by 3% with Gupshup's 'Retail AI brain'
Gupshup's retail AI brain enhances the shopping experience, lifting sales revenue for Austria's leading skin wear brand
The Problem
A leading luxury Austrian Skin Wear brand wanted to elevate shopping experience across customer touch points, particularly in online retail, through a curated support strategy using AI. However, given its expansive product catalog and a global customer base, simplifying the product discovery across channels, tailored to varied needs of its buyers was a challenge. Moreover, the brand wanted to introduce guided selling by engaging brand experts to help customers across channels choose a product easily.
The Solution
Gupshup's retail AI brain–an enriched self-learning database, customized product search on the brand's website to deliver accurate results for all keywords. Retail engines built to create a robust support engine resulted in direct conversions in several categories. For instance, in the bodysuit category, Gupshup's Virtual Advisor answered pertinent questions at critical decision-making moments, resulting in a 3% increase in the brand's quarterly online sales revenue. Insights into buyer trends and preferences improved product and marketing strategies, thereby boosting customer loyalty. A custom natural language library was deployed to identify the fashion-specific customer intents thereby personalizing the shopping experience in more than 15 countries and over 100 languages. Virtual advisors and Voice assistants powered by retail AI brain created conversational experiences that helped handle complex multi-turn questions.
Recommended Resources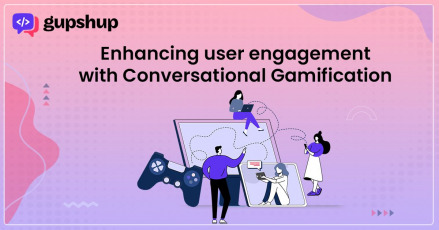 How gamification using Conversational AI builds engagement for customers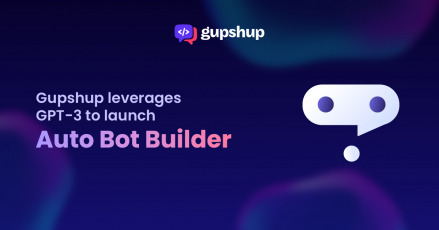 Discover the power of GPT-3 with Auto Bot Builder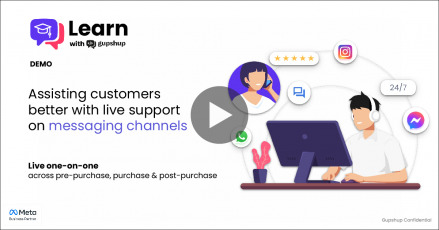 Customers today expect businesses to be there for them on messaging apps. Learn why and how...