Arya by HDFC Securities,
AI-powered investment concierge
Arya by HDFC Securities, a market first Conversational AI-powered investment concierge, empowers customers to manage their portfolios with ease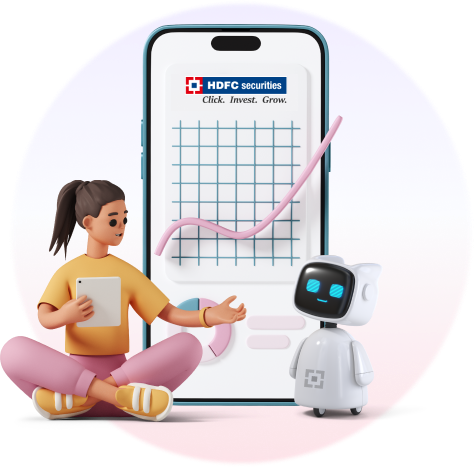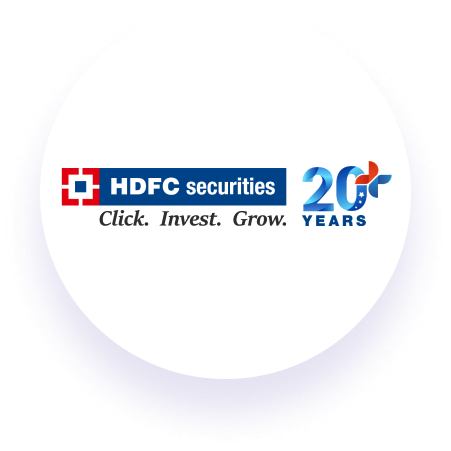 The Story
Transforming digital financial services experience
HDFC Securities is a leading stock broking and wealth management company in India, offering a range of services, including trading in equities, derivatives, currencies, and commodities, as well as mutual funds and insurance. The company has a strong physical and online presence, with a user-friendly trading platform and mobile app. It is known for its research-based approach and personalized investment solutions for its clients.
As a provider of early-life nutrition products and specialized guidance, Danone's mission is to assist expectant and new parents with expert information, empathy, and care. However, it can be challenging to consistently offer this expertise across channels and languages around the clock.
HDFC Securities were motivated to implement Arya, its virtual investment assistant, due to the increasing demand for digital financial services in India and the need to stand out in a competitive market. With over 500 million smartphone owners and ubiquitous 4G connectivity, the Indian financial sector was shifting towards digital adoption. HDFC Securities saw an opportunity to attract and retain mobile-enabled middle-class investors who were seeking newer asset classes and a convenient and personalized investing experience.
The Solution
Launching market first Conversational AI-powered virtual assistant for investing
HDFC Securities' award-winning digital trading platform Arya is a helpful resource for its customers, providing a conversational investing experience rather than the traditional cumbersome step-by-step flow.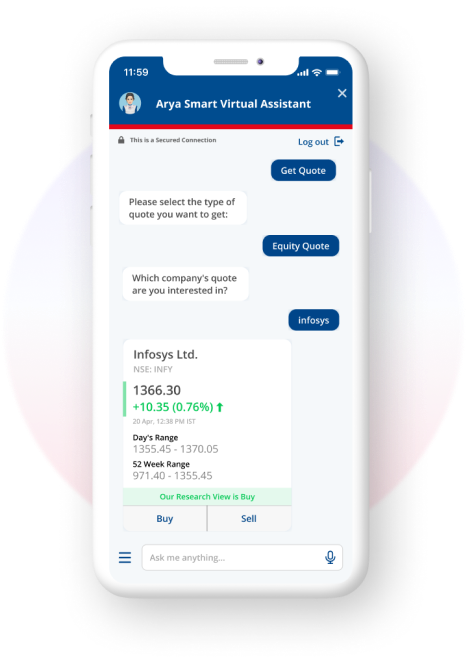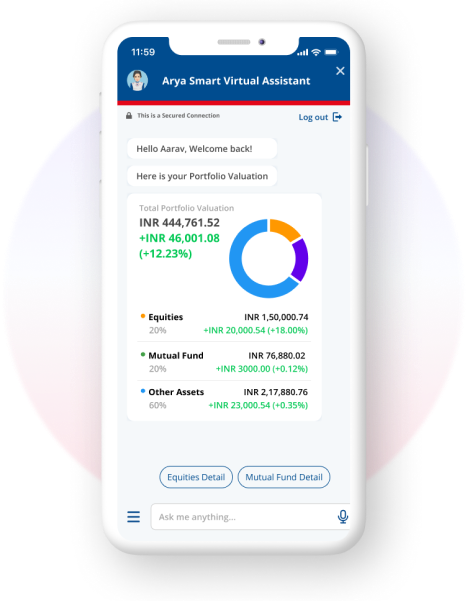 Arya offered access to top inquires that a users needed and enabled quick transactions for equity buy/sell orders, all within an intuitive conversational experience.
It automated inquiries including price quote (for mutual funds & equities), research calls, stock recommendations, price cards for active stocks.
Users were also able to get an analysis of their portfolio valuation for equity and mutual fund portfolios.
Solution
Conversational Commerce and Support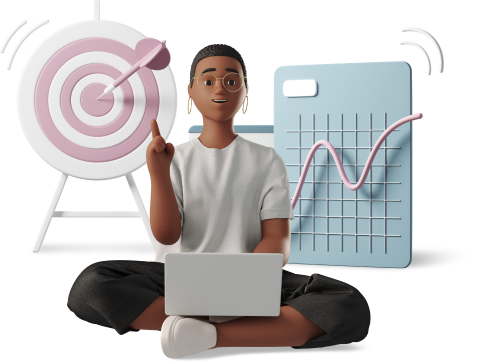 The Success
Offering award winning customer experience
From winning the Conversational Investing Award at the Innovation Tribe Awards and Summit to handling the load of queries on Website, App and Facebook Messenger, HDFC Securities Arya is seeing a rapid rise in usage among the millennial customer base.
Ready to get started on your conversational commerce and support journey?