Ola streamlines driver & customer conversations across channels
As the leading ride-hailing company expanded its operations across multiple international markets, efficient and seamless communication with drivers and customers became crucial for maintaining quality services. The partnered with Gupshup to streamline communication across various channels and geographies.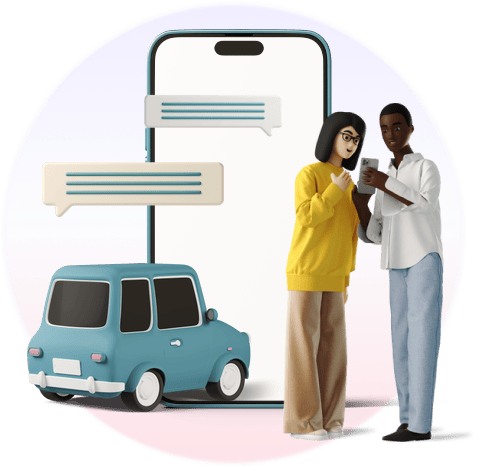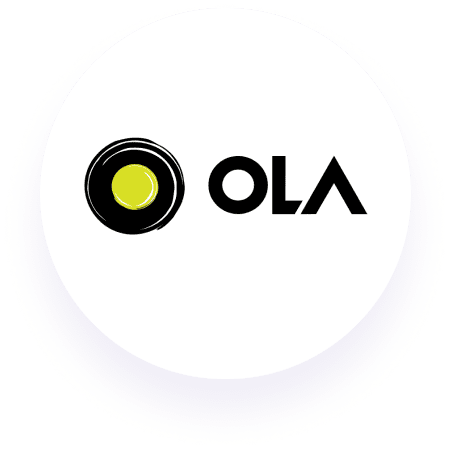 The Story
Disrupting the ride-hailing industry with affordable and convenient services
Ola offers a wide range of transportation services, including city taxis, inter-city cabs, and auto-rickshaws. The company has become one of the largest ride-hailing companies in the world, with a significant market share in the Indian cab industry. It has been praised for its user-friendly app, competitive pricing, and commitment to safety, making it a popular choice for millions of riders in India and beyond.
Given the company's global ambitions, it needed a messaging partner that could provide a single global messaging platform that can handle seamless communication between company and its network of drivers and customers across multiple geographies and messaging channels including SMS, Voice, RCS.
The Solution
Enhancing experience through effective communication
Gupshup played a pivotal role in enabling Ola to enhance its internal and external communication processes. As the company expanded its operations across international markets, including Australia, New Zealand, and the UK, Gupshup's cutting-edge technology facilitated seamless communication with its drivers and customers in real-time, leveraging promotional and transactional messaging capabilities. The platform also enabled the company to track referral links, offer local deals, and capture ride feedback surveys with ease.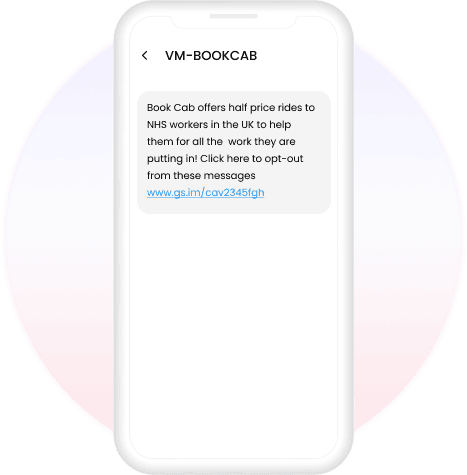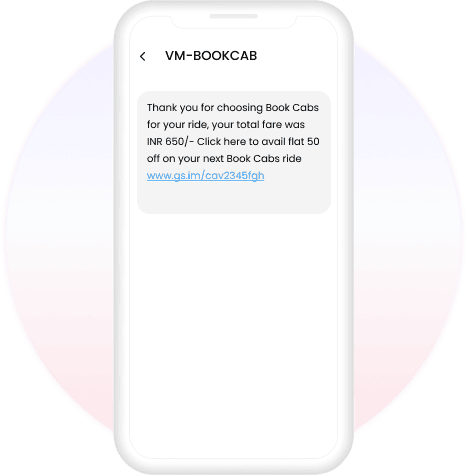 By leveraging the conversational engagement platform, the Ola reached over 2 million users everyday and effectively managed multiple communication channels, including bulk SMS, IP messaging, and personalized voice calling experiences within the ride-hailing app. To comply with the GDPR regulation in the UK, opt-out link tracking was mandatory, and Gupshup ensured that all communication in the UK included link tracking details for opt-outs.
Moreover, Gupshup ensured customer privacy and safety by implementing a system that facilitated communication between drivers and customers through a masked number connected from the backend. This system effectively prevented the sharing of customer contact details with third parties. Overall, Gupshup's solutions helped the ride-hailing company streamline communication across various channels, promoting efficiency and enhancing the customer experience.
Solution
Conversational Marketing and Support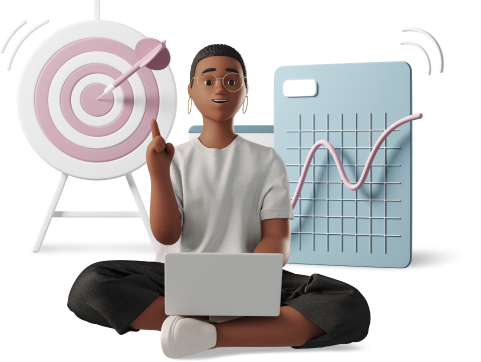 The Success
Enhancing customer engagement and internal reliability
Ola aims to broaden its global outreach by facilitating seamless communication with its drivers and customers across multiple channels via Gupshup.
This will enhance internal enterprise reliability, allowing the company to be confident of support for multiple channels through the unified platform. By integrating communications with customers, the company seeks to increase engagement levels and drive customer loyalty.
Ready to get started on your conversational marketing and support journey?