Gupshup revolutionized OYO's customer engagement for global growth
OYO partnered with Gupshup to connect with their customers and partners across multiple geographies and messaging channels.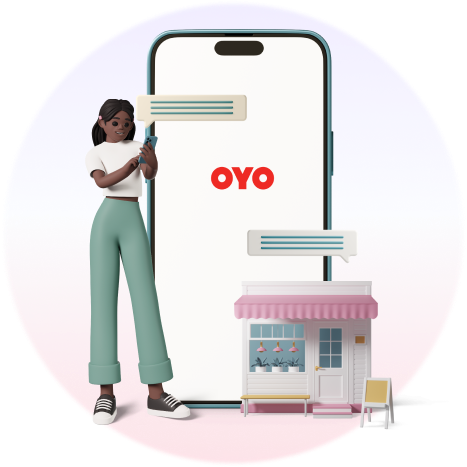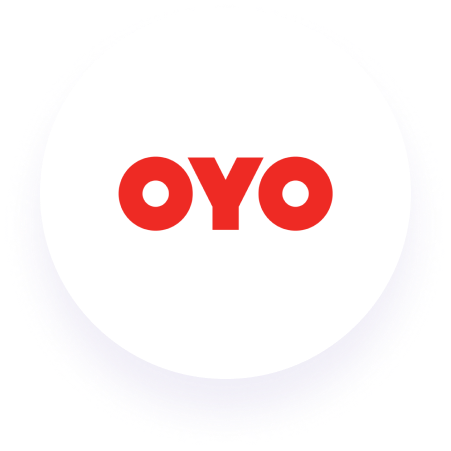 The Story
Hassle-free affordable stay experiences
OYO is an Indian multinational hospitality chain of leased and franchised hotels, homes, and living spaces. They have presence in more than 800 cities across 80 countries including India, Vietnam, UK, US, Japan, China, Malaysia, Nepal, UAE, Indonesia, Saudi Arabia and the Philippines. Oyo is known for providing a hassle-free stay experience to its customers at economical prices.
But with its ever-expanding customer base, and with customers being geographically dispersed, it was challenging for the company to promote their offers, resulting in declining customer engagement and retention. It needed a solution that would allow them to market various promotional offers, get customer feedback, effectively manage opt-in opt-out, run informational campaigns and other marketing activities.
The Solution
Enabling better engagement and conversations across geographical locations
Gupshup provided the company with an integrated messaging solution to enable better engagement and conversations with its customers and partners that are spread across multiple geographical locations.
Gupshup helped in enhancing customer communication with quick, low latency, and secure two-factor authentication (2FA) and transactional messaging, along with voice OTP fallback. These messaging services were available not only in India but also across international markets, including Indonesia, Malaysia, Vietnam, and the Philippines. Mobile marketing tools such as link tracking, facilitated various promotional campaigns at scale. In addition, mobile web-widgets for Net Promoter Score (NPS) Survey and customer feedback, helped in collecting valuable insights from customers.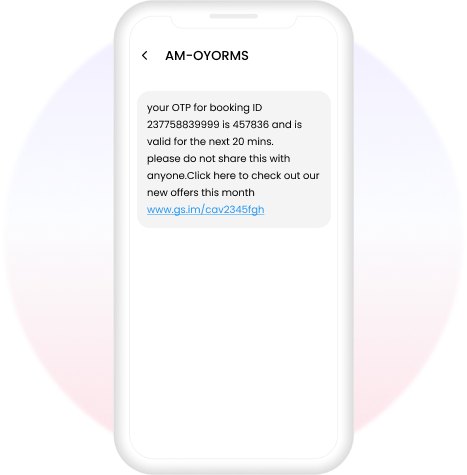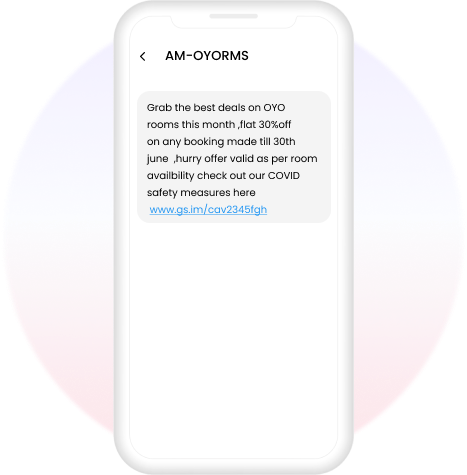 Gupshup's bot solution proved to be highly effective in enabling customers to quickly and efficiently register their grievances and issues. This solution also streamlined the grievance redressal process, which resulted in the rapid and systematic resolution of customer complaints and issues. As a result, customers no longer had to go through the hassle of repeatedly contacting the customer care response team, which led to a smoother process and increased customer satisfaction.
Furthermore, the unified dashboard provided by Gupshup allowed Oyo to monitor real-time usage statistics and gave them a single panel to review all cross-geo marketing campaigns. This feature played a crucial role in seamless expansion into new and untapped markets, which helped enhance global presence.
Solution
Conversational Marketing and Support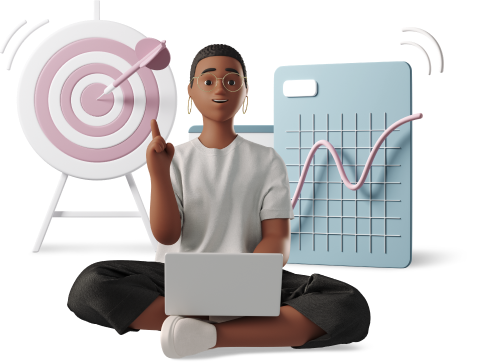 The Success
Ensuring seamless customer communication across global markets
By tailoring their solution to fit Oyo's business and customer needs, Gupshup has effectively boosted Oyo's customer engagement, resulting in significant improvements in customer satisfaction. This, in turn, has led to enhanced brand visibility and a more positive brand image for Oyo.
With Gupshup's conversational engagement platform, Oyo was able to achieve the following:
– Expand their global reach and successfully enter new markets
– Efficiently manage opt-in and opt-out preferences
– Gather valuable customer feedback and enhance their NPS scores
– Monitor real-time usage statistics and gain valuable insights
Ready to get started on your conversational marketing and support journey?