Standard Chartered Launches 'Straight2Bank', an AI-Powered Digital Assistant, in 43+ Global Markets
Partnering with Gupshup, Bank launched AI-Powered Digital Assistant enabling 200+ user stories for its corporate banking customers in 4+ global languages offering real-time assistance for banking queries and improving overall banking experience
43+
global markets enabled
4+
global languages supported
200+
user stories deployed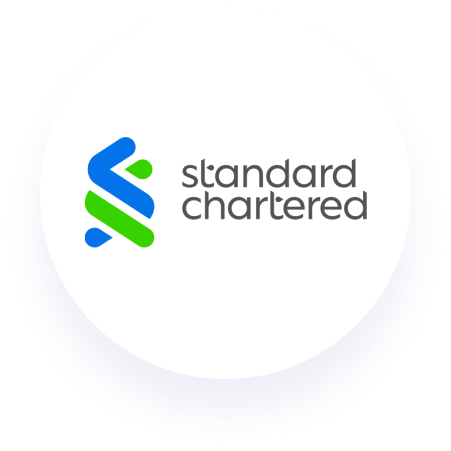 The Story
Revolutionizing Banking Globally with Digital Innovation
Standard Chartered Bank is a multinational financial services company headquartered in London, UK. It provides banking and financial services to individuals, businesses, and corporations across the globe in 70+ countries. Standard Chartered Bank's corporate banking division offers a wide range of products and services to its corporate clients, including trade finance, cash management, foreign exchange, and other banking services.
Standard Chartered recognized the increasing demand for digital services and observed that customers preferred digital channels for their banking needs, especially in the corporate banking segment. The bank also identified that the traditional communication channels, such as phone and email, were becoming increasingly inadequate in meeting customer expectations for fast and seamless service. This prompted Standard Chartered to explore innovative new-age digital solutions that could offer a more intuitive and interactive way for customers to interact with the bank.
The Solution
'Straight2Bank' Digital Assistant: Next-Gen Digital Solution for Corporate Banking Customers
Standard Chartered partnered with Gupshup to launch 'Straight2Bank' Digital Assistant on its net banking platform for its corporate banking customers globally with support for 4+ languages (including English, Chinese and Bahasa). The digital assistant is designed to offer a seamless and user-friendly experience to customers, allowing them real-time assistance with banking queries.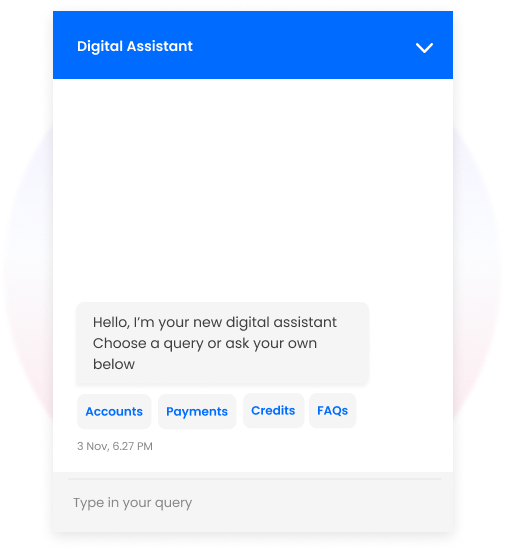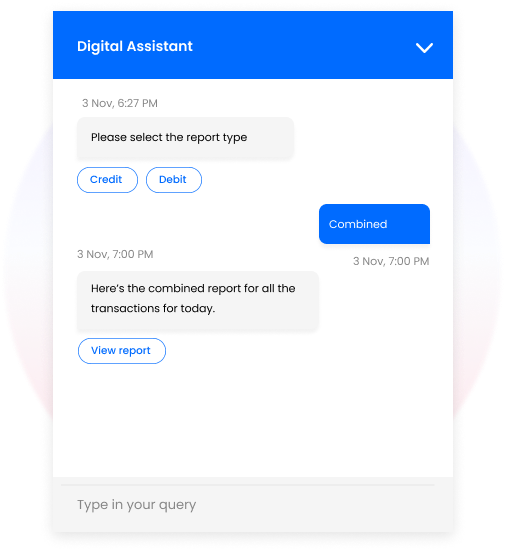 The digital assistant offers several benefits to Standard Chartered's corporate banking customers. It is available 24/7, eliminating the need for customers to wait for business hours to get their queries resolved. This is particularly useful for customers who operate in different time zones or have urgent banking needs outside of regular business hours.
The digital assistant is equipped with cash and trade finance capabilities to efficiently address banking queries, enabling over 200+ user stories.Customers can now effortlessly utilize it for payment enquiries, technical enquiries, and downloading steps for MT103 requests. In addition, smart feedback, deep linking with corporate net-banking website and walkme integration enhances the coverage and overall customer experience. Overall, the solution is designed to be user-friendly and cater to customers with varying levels of technical expertise.
The digital assistant's advanced capabilities enable it to understand natural language commands, thereby facilitating conversational interactions with customers. This feature has been instrumental in enhancing the customer experience by enabling faster query resolution via FAQs, with multi-level fallback options for routine queries.
This also enables customers to ask technical support questions in a conversational manner, using natural language, and receive instant, accurate responses. Furthermore, the solution also offers seamless live chat handover for complex queries, ensuring that customers receive prompt and efficient service.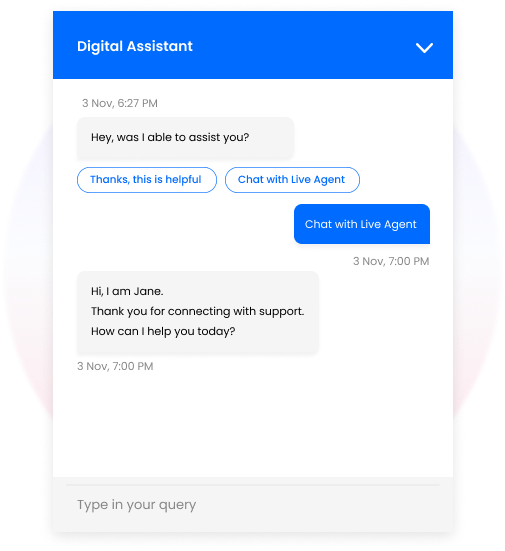 Solution
Conversational Support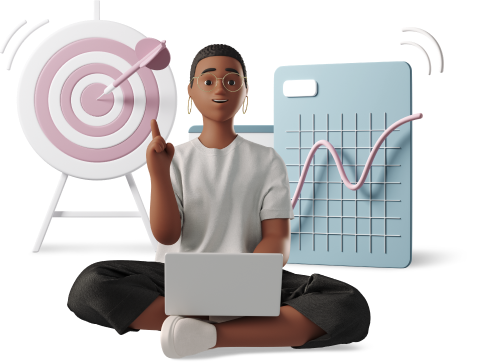 The Success
A Resounding Success for Standard Chartered's Digital Banking Strategy
The launch of the 'Straight2Bank' Digital Assistant has been a success for Standard Chartered Bank. The deployment of a variety of banking use cases in over 4 global languages resulted in widespread adoption among its corporate banking customers in global markets.
Since the launch, the bank has seen a significant reduction in call volumes and email queries, especially for technical support for trivial queries. Customers have also shown high levels of satisfaction with the digital assistant's speed and accuracy in resolving their queries.
It has helped the bank reduce its workload on customer service representatives, freeing them up to handle more complex queries and providing a better overall customer experience. The success of the digital assistant has highlighted the benefits of leveraging conversational solutions to improve customer service and reduce operational costs.
Ready to get started on your conversational support journey?