Conversational Messaging Podcast by Gupshup
Notes
In this episode of #ConversationalMessaging Podcast, Gupshup's CEO Beerud and VP of Marketing Srini unpack, uncover and discuss best practices, use cases, new technologies, and Conversational AI and how businesses can leverage these in their businesses. They look forward to having a global community of conversational experts as guests for the podcast.
Why Conversational Messaging?
Because conversations are one of the most primal activities of humans since the evolution of time. Communication is a natural form of interaction that we pick up as we grow, with no training required. However, when it comes to businesses, interacting with consumers is a brand new phenomenon.
The latest wave of conversational interactions is a brand new opportunity for businesses and consumers to have much richer, much more engaging, much more natural, and intuitive interactions.

Beerud Sheth, CEO of Gupshup
Conversational Messaging and Consumers
Because of smartphones, messaging apps are topping the bill in terms of frequency and intensity of usage. They're easy on the eyes, easy to manage, and often user-friendly. With these platforms, Beerud believes businesses should touch base with their consumers in a friendly and conversational manner.
Technologies and Platforms
Beerud talks about the technologies and platforms businesses should consider. While it would require a serious investment, investing in functional conversational messaging platforms can have an overall positive effect on the consumers' experience especially as most businesses fall short in this category.
Recommended Resources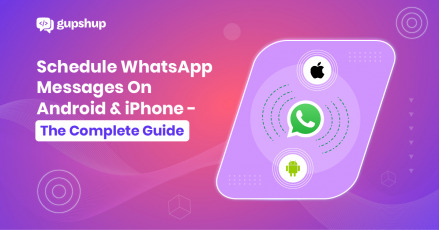 Read our blog to learn how to schedule WhatsApp messages on Android and iOS with simple...
Conversational AI can improve media consumption by incorporating chatbots throughout the consumer journey.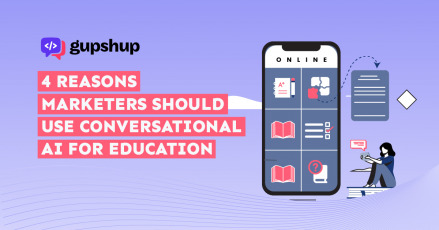 Read this blog to learn how EdTech players can leverage conversational AI to expand their reach...