Conversational AI For Customer Service in India, Q1 2022
Conversational interfaces like chatbots and text- and speech-based virtual assistants have become the norm in the customer service tech stack. Like their global counterparts, India-based enterprises are seeing the need for and relevance of conversational AI increase, but with regional requirements that affect adoption. 
This Forrester report helps tech leaders monitor the conversational AI startup landscape in India and understand key differentiators for this market. 
Gupshup, amongst the 10 Emerging New Tech Conversational AI Vendors in India, Q1 2022, interviewed for this report.
What to discover in this report?
The market for Conversational AI in India

Current investment landscape in the local market

Framework and AI capabilities of the 10 emerging vendors in India

Factors propelling enterprises to differentiate via conversational AI

Ways to create incremental revenue streams and accelerate solution deployment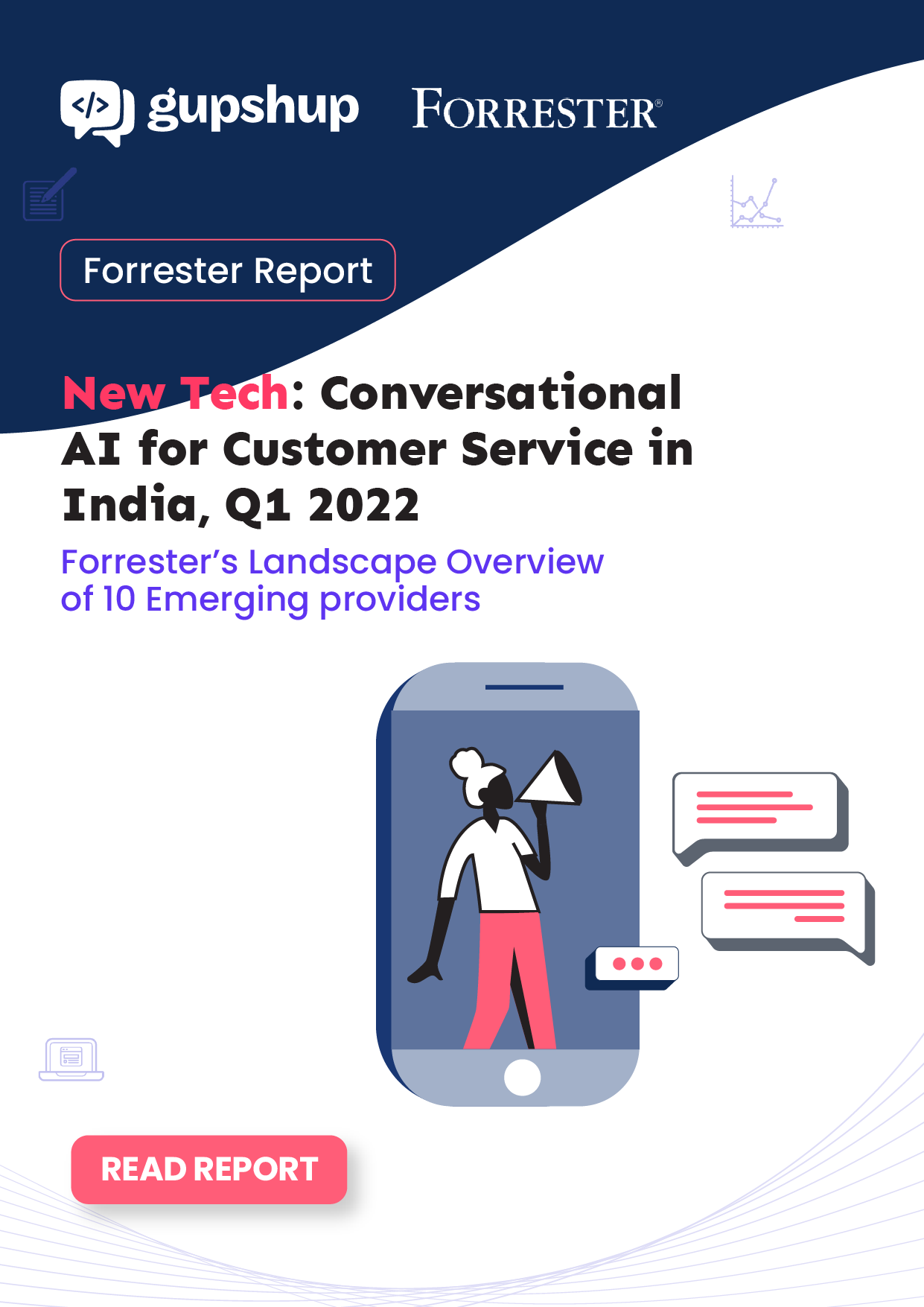 Proven customer experience (CX) management capabilities, a mature tech market, and continuous advancements in AI and machine learning (ML) have made conversational AI integral to the customer service tech stack. The pandemic accelerated the need for reliable automated interaction channels to manage CX. Although enterprises across Asia believe that there's room for conversational AI solutions to improve, it remains an attractive market for investors: Conversational AI platforms in India attracted $37 million in investment in 2021, more than triple 2020's $11.6 million; we expect this to grow further in 2022."

Vasupradha Srinivasan • Senior Analyst, Forrester, "New Tech: Conversational AI For Customer Service in India, Q1 2022", Forrester's Landscape Overview of 10 Emerging Providers, March 2022