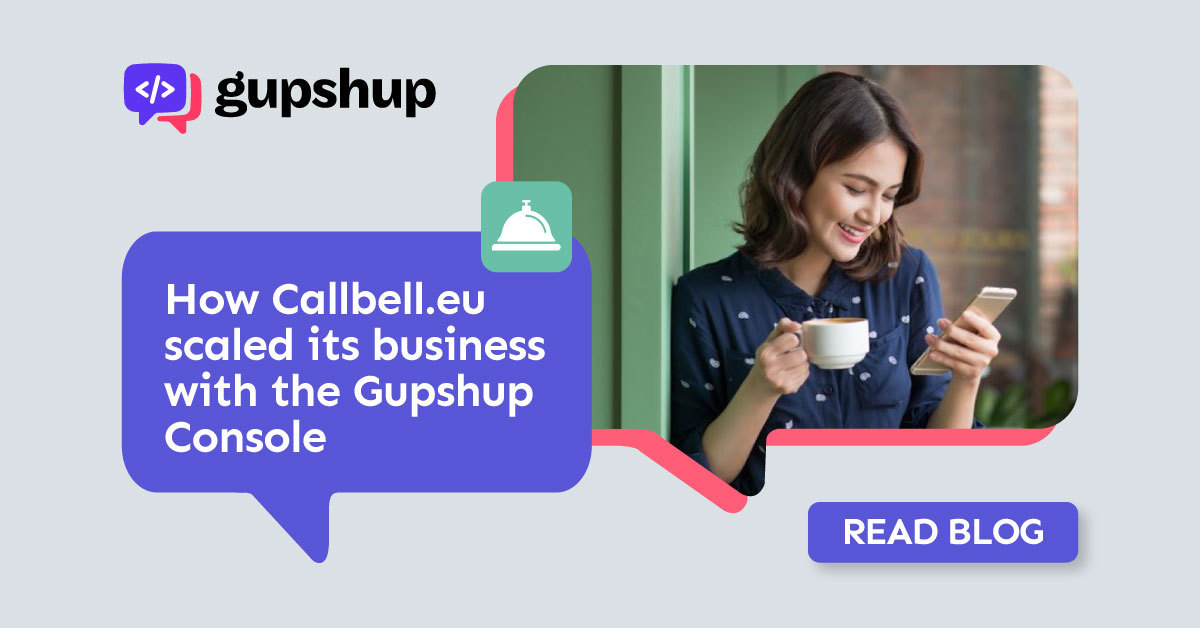 How Callbell.eu scaled its business with the Gupshup Console
Conversational Engagement, Generic, WhatsApp Business API
On January 31, 2022
Callbell is a Saas company, which has developed a shared inbox for managing instant messaging apps. The main service it offers is a platform that allows customer support teams or sales teams to collaborate and manage conversations with their customers via WhatsApp Business API, Facebook Messenger, Instagram Direct and Telegram. In addition to this, Callbell allows companies to simplify and optimize communication with customers through these channels, providing real-time analytics, automations, quick responses, tags and many other features.
The company has recorded growth of more than 60% / year in the last two years and operates in more than 60 countries globally, making it one of the industry leaders in LATAM and Europe
Why does Callbell use Gupshup's services?
Since the collaboration between Callbell and Gupshup began in January 2020, the main product of interest has been the access and implementation of the WhatsApp Business API using the Gupshup console.
In fact, among the channels most requested by Callbell's customers there is the WhatsApp Business API.
Callbell uses Gupshup's console in multiple ways, but mainly:
To request access to the WhatsApp Business API for its customers.
To manage the different WABA Apps of its customers (apps that are connected to the Callbell interface via the API keys provided by Gupshup).
For the approval of WhatsApp verified templates.
To organize the billing linked to WhatsApp Business API conversations.
As stated by the co-founder and CEO of Callbell Carlo Morandi "Our company was looking for a product able to help us in the new customers onboarding process for the WhatsApp Business API, every single day. Thanks to Gupshup, and its intuitive service platform, we are now able to onboard a new customer in less than 12 hours "
How does Callbell use Gupshup's services?
One of the great strengths that motivated Callbell SAS to opt for a privileged partnership with Gupshup, lies in the simplicity and fluidity of the console that Gupshup provides. It seems to have been specifically designed for Callbell's use case, and allows it to manage a very large number of WABAs from a single interface.
"The Gupshup Console turned out to be a real boon" says Gianluca Bargelli CTO and co-founder of Callbell, "thanks to it we were able to implement fluid and unified processes at all company levels" .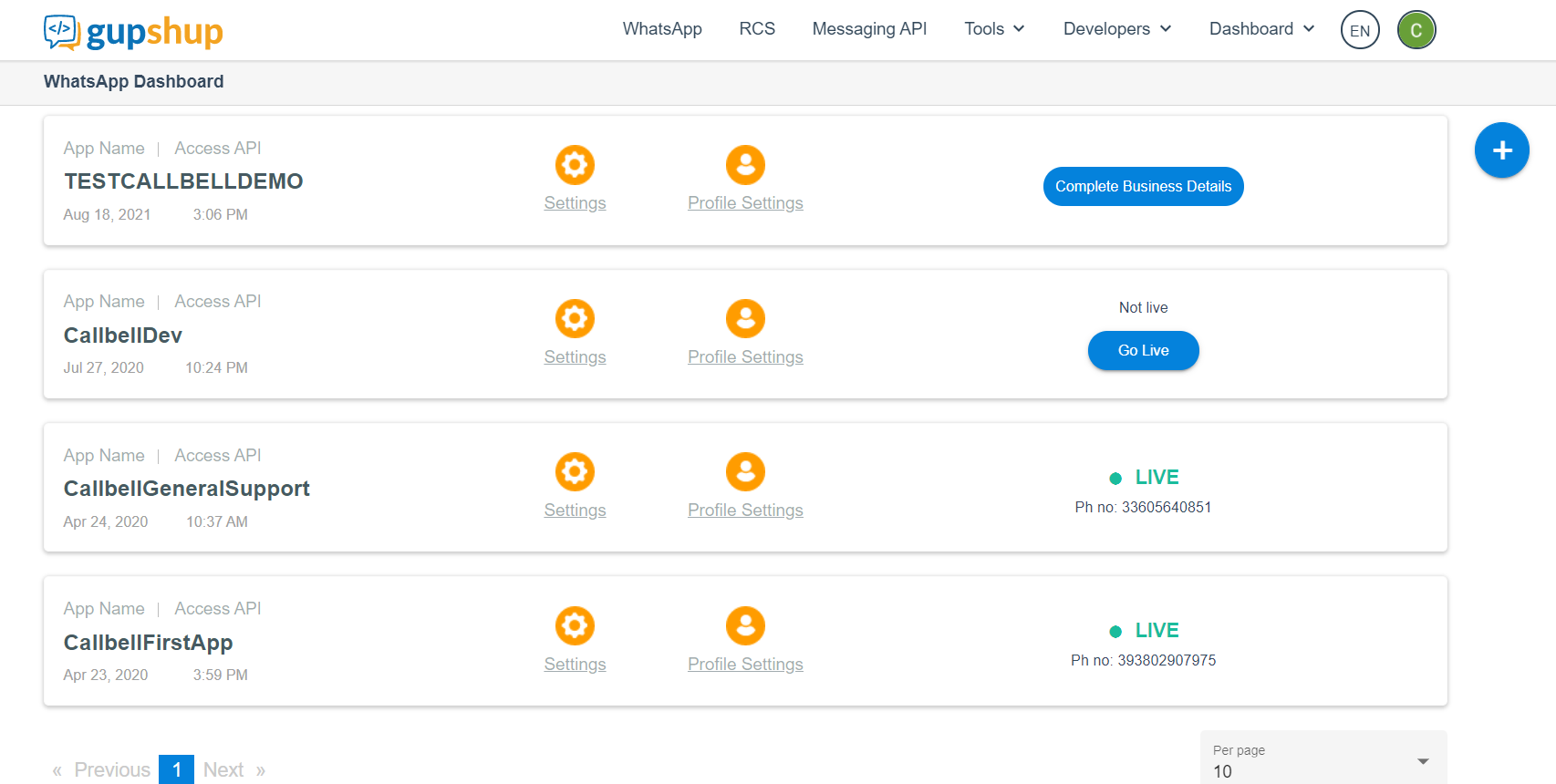 Among the main strengths of this solution are:
The fluidity of the process of requesting and activating new WABAs: in fact, the Gupshup console is practically self-service and this allows you to send the request for approval to WhatsApp in just a few minutes.
The management of the WABAs, which is simple and intuitive, allows you to quickly make the changes requested by customers (sending new templates, changing the waba profile image, etc.)
The simplified billing management: Thanks to a series of tools that allow you to always have the financial and billing management of all created WABAs under complete control. All this by providing detailed and easily exportable reports.
The support provided by Gupshup. Both technical and commercial support proved to be extremely fast and professional over these two years of partnership.
Let's not forget the constant development of new features, which further optimize the daily work done on the console.
Conclusion
These two years of collaboration have been intense and full of satisfaction. The exponential growth recorded during this partnership is clear proof of the solidity and scalability of these two solutions, the desire to innovate, the resilience of the whole team and the human management of the established business relationships. We hope that future years will be equally productive.
Blogs you will want to share. Delivered to your inbox.
Recommended Resources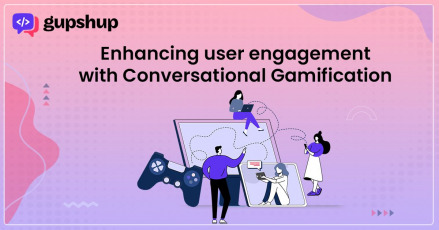 How gamification using Conversational AI builds engagement for customers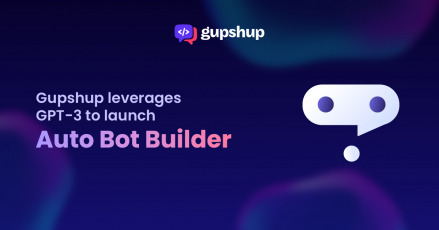 Discover the power of GPT-3 with Auto Bot Builder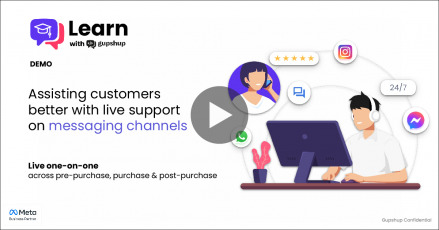 Customers today expect businesses to be there for them on messaging apps. Learn why and how...
×
Read: What is Conversational AI? The 2022 Guide!