OTT Messaging Apps: Winning Over Tech-Savvy Customers
On October 21, 2021
Chatbots
Generic
WhatsApp Business API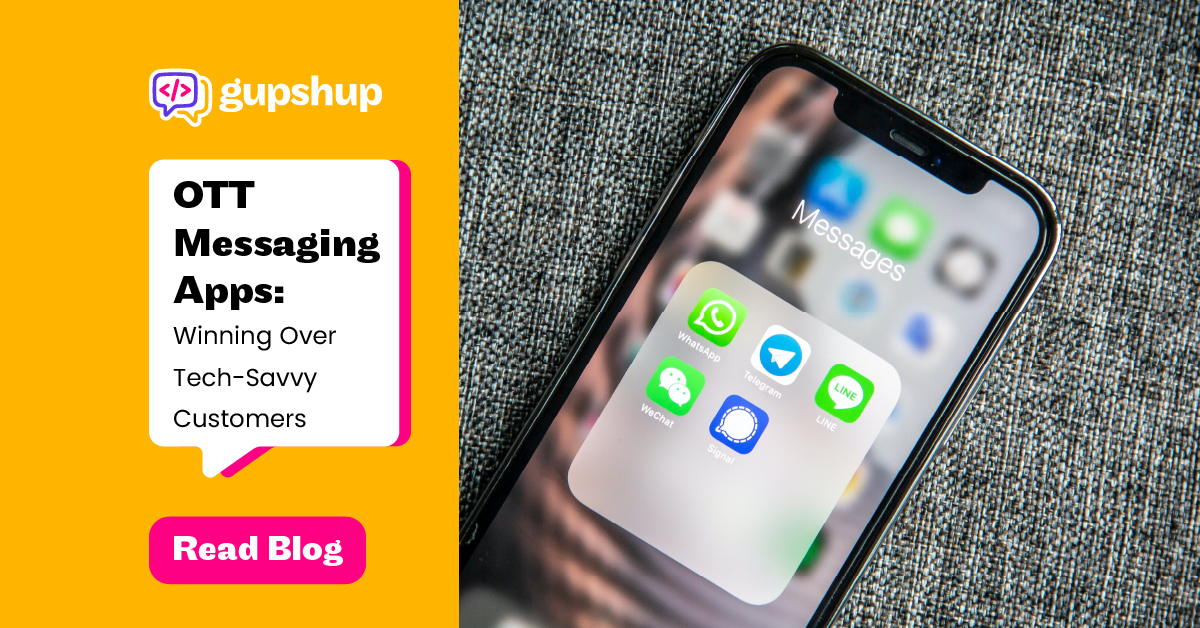 Enterprises and users have switched to Over The Top (OTT) messaging apps in recent times. OTT messaging apps like WhatsApp, Line, Facebook Messenger, Viber, etc. allow users to send rich media messages (video, images, gifs) easily. This is more engaging than sending simple text-based messaging.
Let's take a look at which OTT platforms are standing out from the rest. Data as of October 2020 indicates that WhatsApp is the most preferred messaging platform with nearly 2 billion monthly active users, followed by Facebook at 1.3 Billion users. (Statista)
End-to-end encryption, allowing users to access the app from different devices, makes WhatsApp the most preferred platform for instant messaging. Also, WhatsApp gained a massive user base before the arrival of other OTT apps, giving the first-mover advantage to the platform. Enterprises also have understood this. Brands are investing more in OTT apps for Application-to-Person (A2P) messaging. A2P messaging takes place when the brand initiates a conversation with a user. This can happen when you land on a Facebook page of a brand, for example, and the messenger pops up with a "How may I help you today" type of text, even before you start the conversation.
The number of A2P messages sent between 2016-2020 and the projected growth of A2P messages in the next four years from 2020. (Analysys Mason). This data reveals that the majority of the conversations will be initiated on OTT platforms by brands.
OTT benefits
Now that we know OTT is leading the way, let us understand what are the benefits of it and why it has a large user base:
Calling: OTT messaging apps allow users to make free voice and video calls to other users. This makes it convenient for users to communicate, whichever way they prefer to do so.
Group Messaging: Multiple users can form a group and send rich media messages simultaneously on "Group Chats". This makes OTT apps a much more engaging and interactive platform to use.
No Phone Number: Some OTT platforms like Facebook Messenger and Skype do not require users' phone numbers. By searching for a name or username, users can initiate conversations with one another.
Multi-Device Access: Platforms like WhatsApp and Facebook allow users to access and initiate conversations from various devices such as laptops, tablets, or mobile. While users are on-the-go or working, they can still send and receive messages from these devices.
Chatbots: Brands can build chatbots on OTT platforms (WhatsApp, Facebook Messenger, etc.)  to engage and interact with their customers. This helps the user to connect with the brand easily and brands benefit by retaining an existing customer and potentially gain new ones by providing them with a top-quality customer experience.
Security: WhatsApp provides end-to-end encryption for each and every message sent, along with two-factor authentication (2FA). Other messaging apps also provide 2FA which adds a layer of security before sending messages.
Verified Profiles: OTT apps also allow brands to send messages to customers through verified profiles which increases trust among customers. If a message is sent from a profile that has the verified tick, the response rate to messages sent from such profiles will be higher.
What's Next?
The data is pretty evident; OTT messaging apps will soon take over. The benefits offered by OTT apps cannot be compared. SMS marketing still exists as it's an easy mode to reach the masses. With OTT apps, chatbots can be built for tracking packages, solving customer service queries, and so on, which enhances customer's experience with the brand. Brands can now develop chatbots on OTT messaging apps and engage with customers in real-time.
If you are interested in building a chatbot for your business, Gupshup is the way to go. With our bot builder platform, get tools for the entire lifecycle of bot development including scripting, dev, testing, hosting, monitoring and analytics providing an easier and faster way to build advanced bots. Build next – gen. intelligent bots that continuously learn and evolve based on your user queries.
#LetsGupshup to know more!
Blogs you will want to share. Delivered to your inbox.
Business Email
Recommended Resources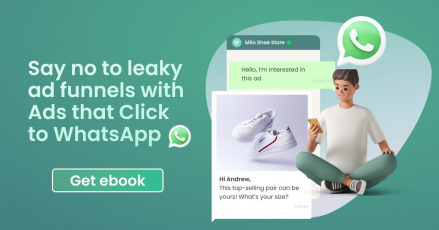 Read the eBook by Gupshup to uncover you can increase your return on ad spends by...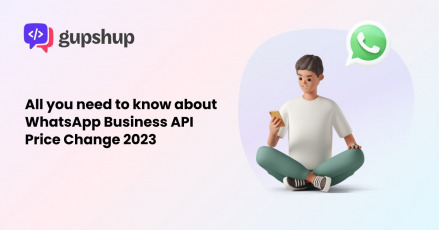 Learn about WhatsApp Business API's new value-based pricing and all the new features to look forward...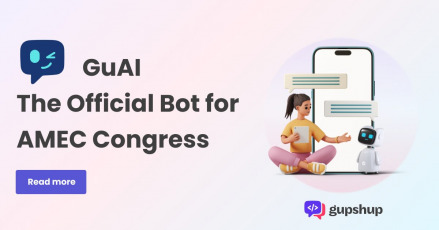 GuAI, the virtual assistant of AMEC Congress, enables attendees to interact with speakers and sponsors, access...
×
Read: Debunking myths about AI