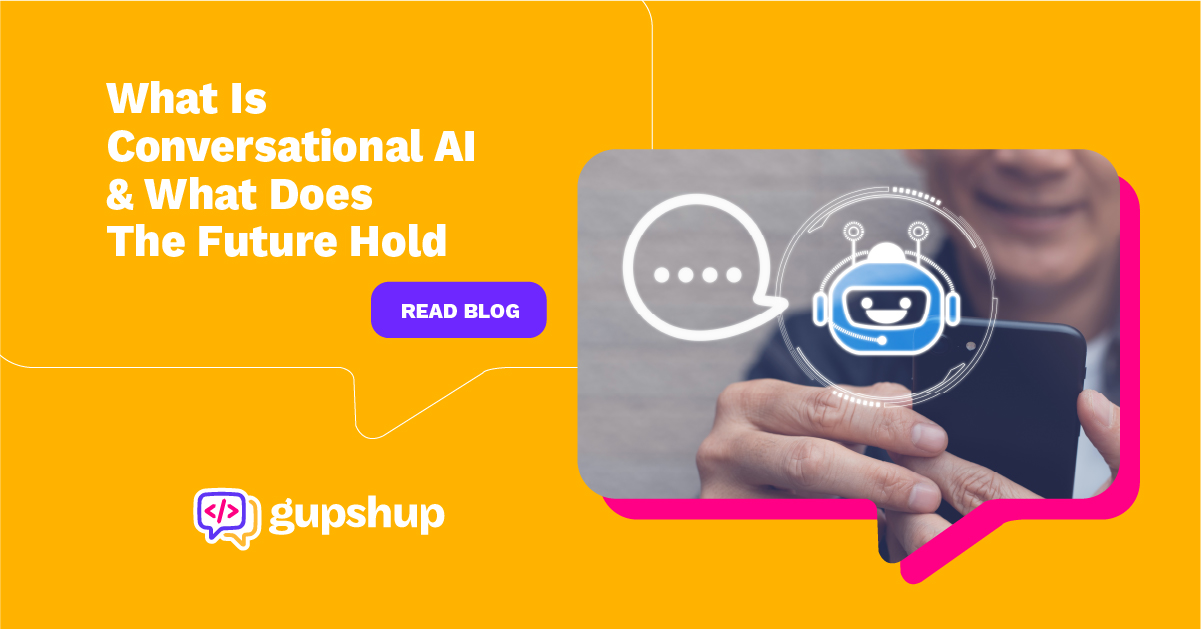 What Is Conversational AI & What Does The Future Hold
Chatbots, Conversational AI, Conversational Messaging, Generic
On December 15, 2021
Technological advancement in artificial intelligence (AI) space has captured the public imagination. But this accelerating pace of innovation comes with an increased state of uncertainty about where AI is headed and how it will impact human interactions. Let's take a look at how AI is changing the way we communicate and what the future holds.
AI has successfully reached a stage where consumers can effortlessly speak to technology. Human interactions are now structured around quick problem-solving abilities. This revolution in human interactions has massive implications across industries. Companies around the globe are trying to capitalize on this space by adopting chatbot as one of the primary means of communication with its users. It is estimated that the chatbot market will witness a 24% growth in the coming years and reach $1.25 billion by 2025.
But how exactly will this AI space be taken up by businesses? Let's take a look at how conversational AI will shape human conversations.
Understanding conversational AI
Conversational AI involves a set of technologies that enables the software to comprehend and engage in human interactions, either spoken or written language. Put in another way, "…it allows us to use natural language to interact with intelligent assistants, chatbots and smart speakers. Through conversational wake words that instantly deliver information and services on command, voice-driven interactions provide deeper insights into users' intent and moods by recognizing behavioral patterns and preferences." (Forbes)
Chatbots were initially designed to handle repetitive and mundane aspects of the business such as responding and solving customer queries, processing data, etc. in a manner that is immediate. With machine learning coming into play, the scope of the chatbot is expanded to include a lot of other skills tailored to create "a richer user experience framed by interactions". (Forbes)
What this is leading to is a more personalized approach to introduce assistants that both serve and predict user needs. The attempt will, however, be to focus on the chatbot's ability to initiate and engage in human-like conversations across categories such as customer support, content discovery, recommendations etc.
What does the future hold?
As per reports, chatbots have become "a hyped technology" and are on the way to replace 99% of the apps in the next few years. Going further, by 2022, chatbots are predicted to take over the customer support space generating revenue more than $8 billion per year. The banking sector is also embracing a success curve with the use of chatbots by 90%.
As conversational AI evolves, there's no doubt that both businesses and consumers will benefit from chatbots with less human dependency. However, there are specific challenges which conversational AI continues to face — understanding the user intent and recommending / resolving queries as per their particular needs.
If you're looking to add Conversational AI capabilities to your organisation's communications stack, Gupshup can help. Our no-code platforms can help you quickly deploy fully-customised chatbots and virtual agents for numerous use cases. Our solutions can help simplify the service process, increase repeat business, manage inventory, offer special or limited-time promotions, and do a lot more to grow business. Gupshup is one of the very few companies offering such cutting-edge chatbot platforms in India, making us one of the best Conversational AI companies in India.
#LetsGupshup to know more.
Blogs you will want to share. Delivered to your inbox.
Recommended Resources
D2C businesses can personalise user journeys for customers using conversational AI from Gupshup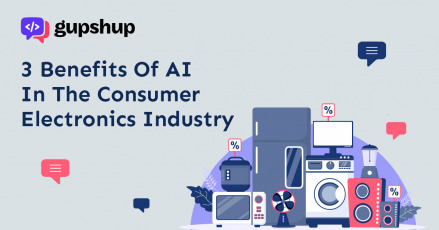 Learn how conversational AI is helping consumer electronics business owners boost user satisfaction and engagement. See...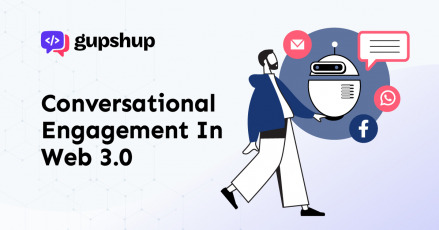 Read on to understand the need for creating conversational engagement in web 3.0
×
Read: Why Brands Should Leverage Multilingual AI Chatbots