Workplace integration, Parametric code support and few more new updates on our Facebook integration
On August 16, 2017
Chatbots
Generic
Integrations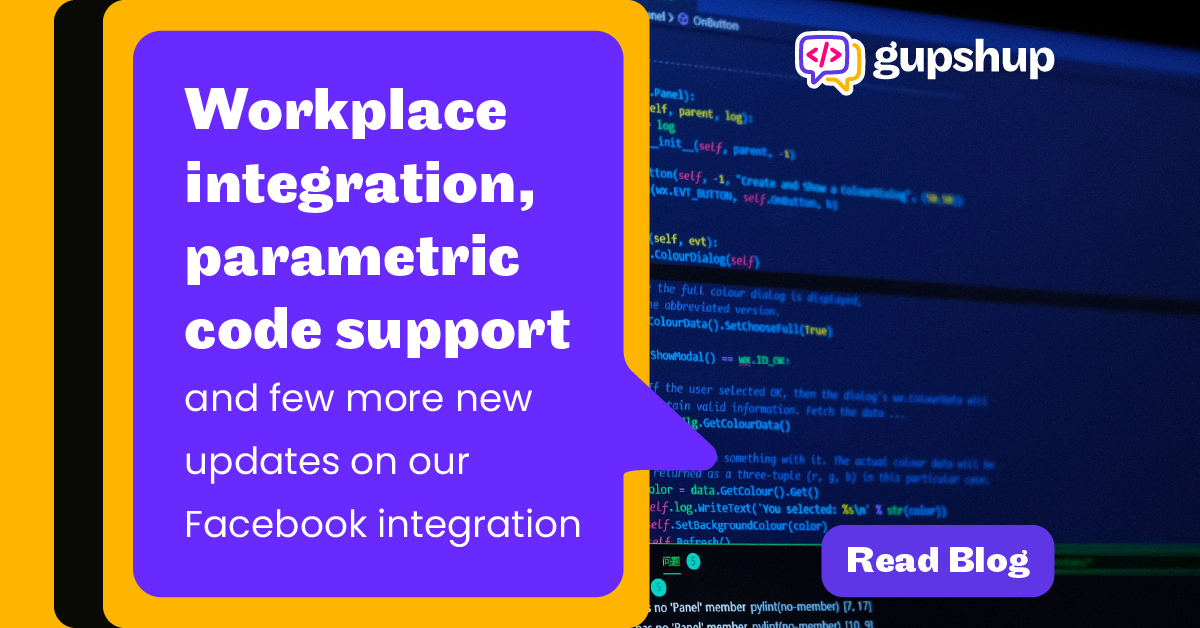 As a platform, Gupshup has integrations with 20+ channels, Facebook being one of them. We constantly add new available features as and when they are provided by these supported channels into our platform.Recently, we have added 5 new features for Facebook. Let's take a look at these new features:
Workplace integration: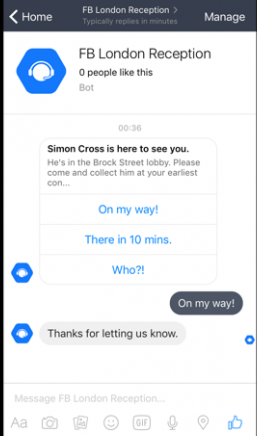 The workplace is a collaborative platform by Facebook which can be used to communicate through groups and improve collaboration between colleagues by bringing social network features in a corporate environment. It offers many features and one of them is automating different tasks through bots.
There are two types of bots you can have on Workplace:
Bots in groups
Bots in chat
While group bots are meant to consume and share information across a group of people, chat bots are best for direct interaction with a single person. For an instance, a chatbot can be used to send important reminders or notifications about meetings or other activities.
Gupshup now supports developing and publishing chatbots on Workplace. You can use the vast array of tools offered by Gupshup and develop the bot and then publish that bot on Workplace.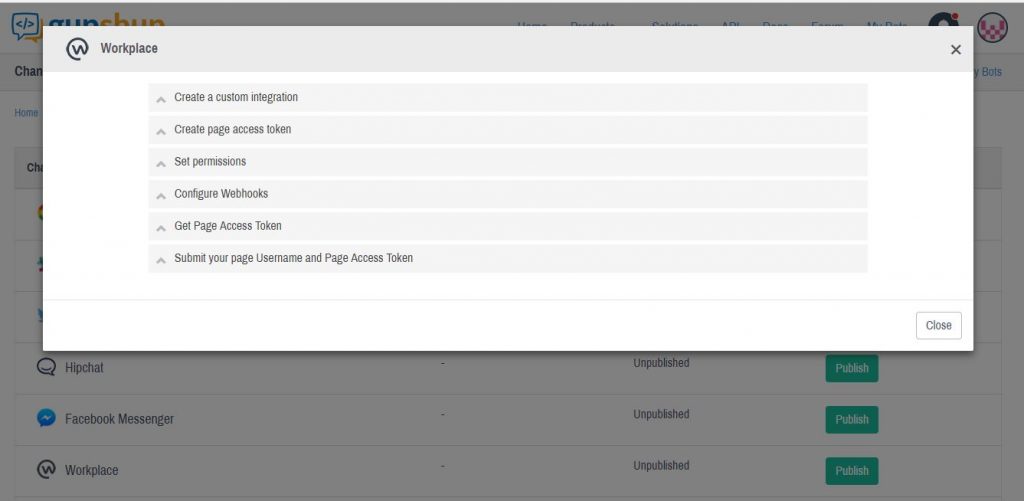 You can refer to the guides on how to develop a bot. Navigate to the Publish page to use instructions to publish your bot to Workplace.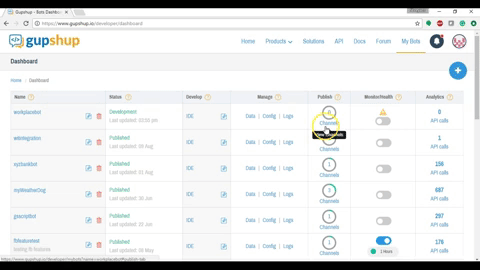 Parametric code support:
Parametric codes are one of the easiest ways for a user to start interacting with your bot. A user can just scan the code using Messenger and bot can start responding to the user. You can stick these codes on fliers, ads, or anywhere else where you want your bot to be used by people.
Gupshup platform now supports the incoming request for your bot through these codes. You can read this guide to understand how to utilize the Parametric code for the bot developed on Gupshup.
Attachment support for Quick Replies: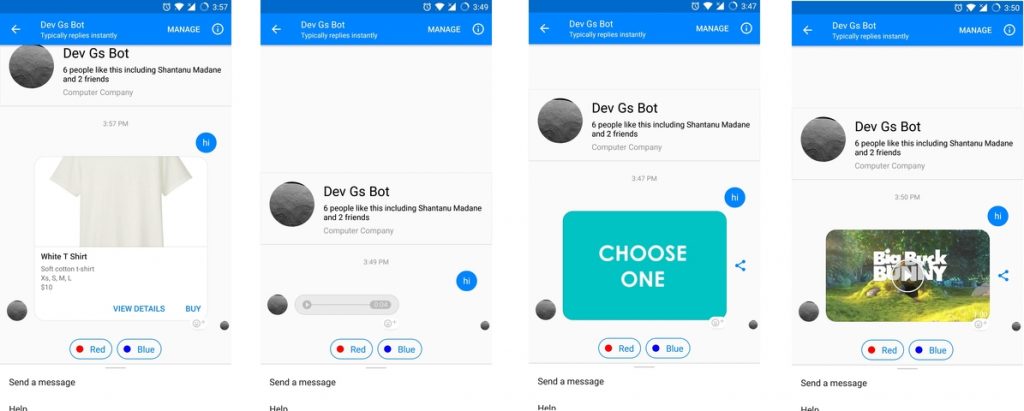 Quick Replies are a type of structured message provided by Facebook for bots on Messenger. Using Quick Replies you can send buttons along with some text as the message and the user can just click on the buttons to move forward with the flow. Facebook Messenger now supports sending attachments like image, audio or video as a message as well.
We at Gupshup have added this update to our platform and now you can also use the bot developed on Gupshup platform to send a Quick Reply with attachment as the message. You can refer to this guide to know how to use this.
Default action on Generic template:
Generic templates are used to send messages as a carousel containing multiple items with images, description and buttons for action. They are very useful for displaying options and almost all the bots present on Facebook use the Generic template in some way or the other.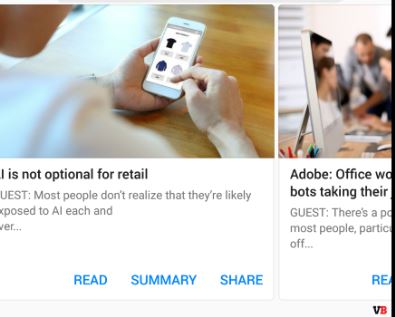 Previously you had to define buttons for users to select what needs to be done but now you can also add a default action to the Generic template. This default action is triggered if the user clicks anywhere on the element (item) of the carousel other than the defined buttons.
You can refer to this guide to know how to add the default action to a Generic template in a bot developed on Gupshup platform.
Message tags:
Facebook has a certain policy for standard messaging where a developer/business has 24 hours to respond to any user message and is allowed to send one more message post that if the user has not interacted again. This was not efficient for certain use cases like e-commerce where a shipping update has to be sent beyond time limitation. Hence Facebook introduced Message tags which allow you to send a message outside the 24+1 window for certain use cases. These Message tags can only be used with a Generic template.
You can refer this guide for more details.
Blogs you will want to share. Delivered to your inbox.
Business Email
Recommended Resources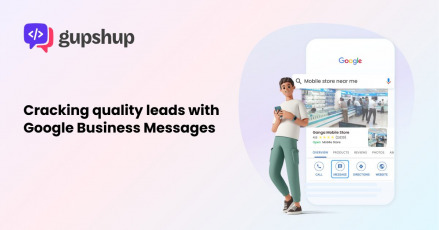 Learn how to revolutionize your lead generation strategy with Google Business Messages. In this blog post,...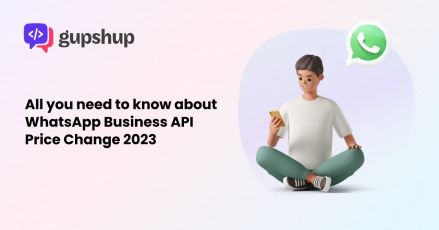 Learn about WhatsApp Business API's new value-based pricing and all the new features to look forward...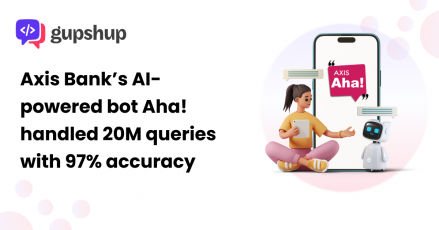 Learn how Gupshup's omnichannel conversational support solution helped Axis Bank increase user growth by 40X
×
Read: Bot Scripting - The Journey from How? to Wow!