AkzoNobel launched international 'Dulux Promise' campaign digitally with
AI-powered Virtual Advisor
Digital customer loyalty campaign helped in quickly addressing and resolving any instances where quality commitment is not met by replacing the product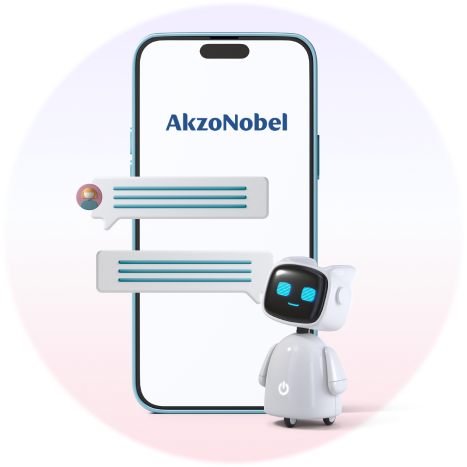 85%
of campaign engagement
handled by a Virtual Advisor
4+ min
Customer engagement time
increased to 4+ minutes
15+
international languages
supported across 20+ countries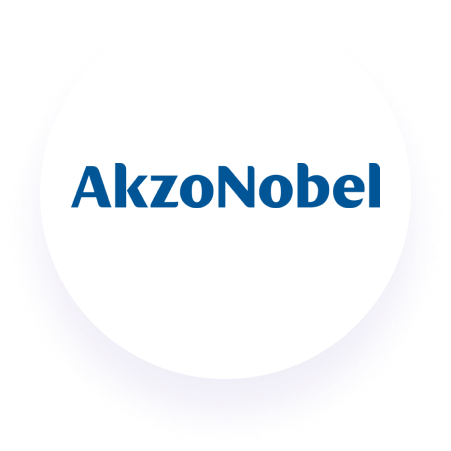 The Story
Enabling Industry Leading Customer Service Experience
As a global leader in the paints and coatings industry with over 200 years of expertise, AkzoNobel is trusted by customers around the world for its high-quality, sustainable products. Their portfolio of top-rated brands, including Dulux, International, Sikkens, and Interpon, is available in more than 150 countries, making AkzoNobel the go-to choice for people looking for the best in paints and coatings.
Given the competitive paints & coatings global market, AkzoNobel was looking to kick off a digital customer loyalty campaign that focused on the assurance that the product quality at Dulux would always meet customer expectations, and in the event it didn't, the product would be immediately replaced by the brand.
Gupshup's Virtual Advisor came into play to manage the end-to-end customer support for this campaign, from omnichannel support across WhatsApp, Facebook Messenger, Zalo, and the AkzoNobel website registering and raising requests, carrying out claim validation, and issuing e-vouchers for replacements, seamlessly!
In addition to exclusively managing customer support for the Dulux Promise campaign, Gupshup's Virtual Advisor continued in its role of assisting customer decision-making across the shopping journey and helped scale up customer support significantly.
The Solution
Omnichannel Virtual Advisor Offering Seamless Customer Service
Dulux Promise campaign support 
Gupshup's Virtual Advisor became the backbone of Dulux Promise campaign, collaborating with brand to create a end-to-end experience for customers who reach out for replacements by offering a hassle-free and well-mapped customer journey.
Gupshup created a customized backend support system that could be easily adapted by AkzoNobel across its international markets.
The omnichannel capability helped drive customer engagement and awareness about the campaign across channels like WhatsApp, Facebook, AkzoNobel's website, and Zalo.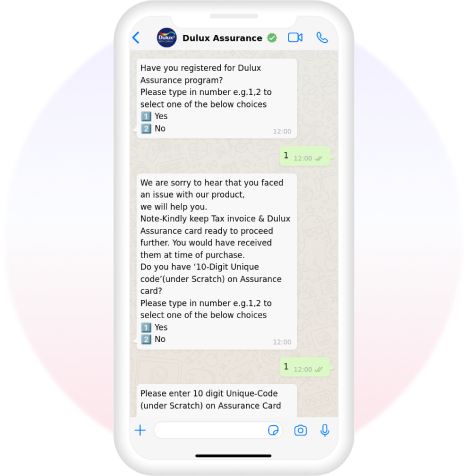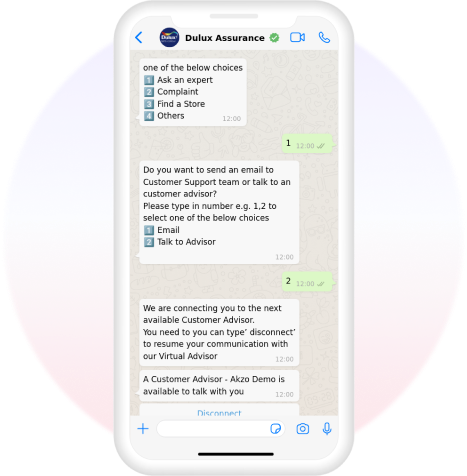 Creating a robust customer support engine 
Besides the Dulux Promise campaign, Gupshup's Virtual Advisor helped the brand scale up customer support significantly with its ability to proactively assist customers in product discovery and selection, providing personalized recommendations, while also intuitively handing off complex questions to human agents to close sales more effectively.
Actionable insights 
With Gupshup's analytics engine at their disposal, customer support teams have access to real-time quantitative customer data, from every single interaction that happens on any AkzoNobel channel.
A customized dashboard enables monitoring and tracking as the customer shops, as well as key metrics that the brand needs to be aware of, including top product searches, top-selling products, Frequently Asked Questions, and so on.
Seamless campaign management 
The backend of the Dulux Promise campaign was handled seamlessly and consistently by Gupshup across channels and touchpoints, with minimal dependency on the customer service team.
Real-time analytics 
Analytics gathered from customer interactions with Gupshup's Virtual Advisor as part of the Dulux Promise campaign, helped highlight and identify the causes of Promise Claims.
Automating queries 
Gupshup's Virtual Advisor automated all Frequently Asked Questions and scaled up the brand's level of support.
Solution
Conversational Support

Channel
Omnichannel
Industry
Paints and Chemical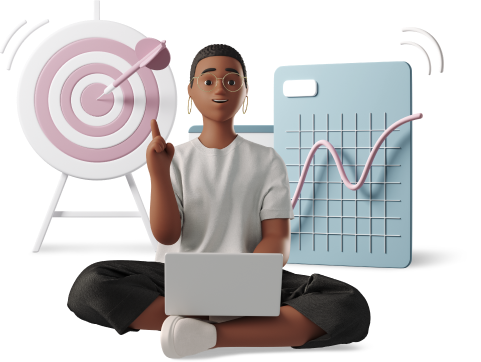 The Success
Delivering Award-winning Customer Service Experience Globally
85% of campaign engagement is handled by a Virtual Advisor
While 100% of the customer claims as part of the Dulux Promise campaign were handled by Gupshup's Virtual Advisor, 85% of the total engagements were exclusively handled by the Virtual Advisor, with no human agent involvement, leading to a reallocation of human agents to higher-value tasks.
Customer engagement time increased to 4+ minutes
The average customer spends a noticeably short time browsing websites or interacting with brands during their shopping journey. With Gupshup's Al-enabled intelligent Virtual Advisor, we were able to increase the interaction time to 4+ minutes, which is significantly longer than time spent by customers browsing websites, resulting in a big win for the brand.
Ready to get started on your conversational support journey?