Gupshup increased Doubtnut's tutor-student engagement rate by 260% with WhatsApp chatbot
Gupshup helped the education platform provider Doubtnut go live with a WhatsApp chatbot to provide a streamlined experience with a 95% user satisfaction rate.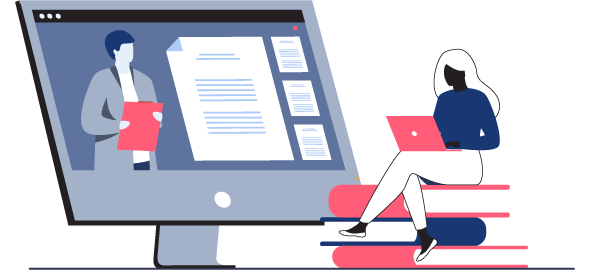 The Problem
Students in need of guidance with STEM-related matters, could upload pictures of their questions on the Doubtnut website or mobile app. A sophisticated optical character recognition matched the students' query with pre-recorded content in the Doubtnut database, to display the most appropriate one. But Doubtnut team sought a faster and efficient way to serve the students and maintain contact with them.
The Solution
Gupshup developed a WhatsApp chatbot that retains the core functions of the Doubtnut platform, with a streamlined and a user-friendly interface that provided a seamless experience. Students could send their questions via WhatsApp and receive links to five solution videos, with options in 11 different languages, in all of 10 seconds. The chatbot produced a 95 percent user satisfaction rate, resulting in the number of daily users going up by 224 percent.
Recommended Resources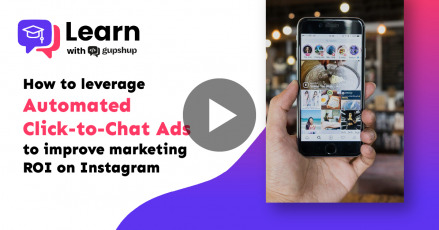 Click-to-chat ads enable brands to reduce drop-offs and increase conversions by engaging with prospects in one-on-one...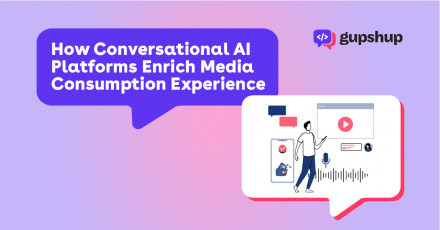 Conversational AI can improve media consumption by incorporating chatbots throughout the consumer journey.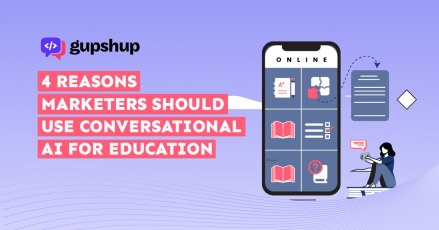 Read this blog to learn how EdTech players can leverage conversational AI to expand their reach...