Tata CLiQ achieves 10X ROI in monthly sales
Gupshup's WhatsApp business solution drove engagement for Tata CLiQ's customers thus boosting conversions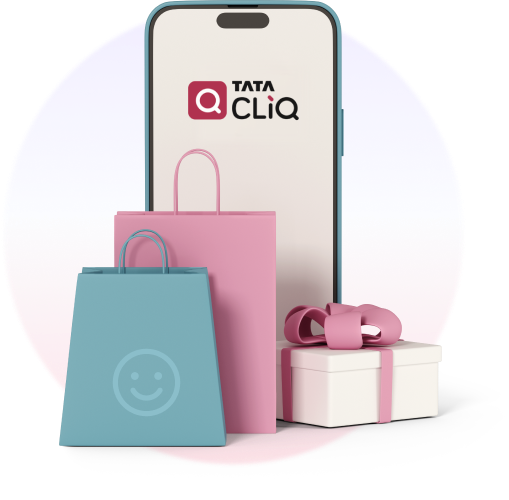 10X
increase in ROI over email, in-app push notifications, and SMS
$500K
in sales in one month attributed to
WhatsApp
57%
clickthrough rate with
WhatsApp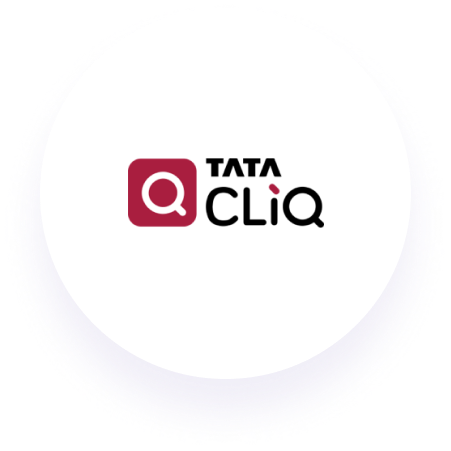 The Story
Luxury goods at everyday prices
Tata CLiQ, Tata Group's digital commerce platform, offers international luxury brands and products across electronics, home furnishing, fashion, and beauty at affordable prices.
Tata CLiQ wanted to reach every customer opting to receive follow-up communications through its website, but observed conventional methods like email and SMS often yield lower open rates and less flexibility in creative messaging. The e-commerce company observed a 10% open rate for emails, meaning that potential customers did not see follow-up announcements and offers. Limited word counts for SMS also restricted the ability to craft personalized content that prompted customers to visit the website or app and make purchases. To target more customers with personal, relevant rich notifications, the company needed a dynamic and reliable dedicated communication channel.
The Solution
Empowering customer interaction through WhatsApp
Gupshup built a WhatsApp chatbot for Tata CLiQ which helped the brand in multiple ways. Initially, Tata CLiQ began by sending push notifications on order shipment and transaction information through WhatsApp.
Later, they did more sophisticated customer targeting by sending promotional messages for the high volume sales events- Diwali and Black Friday.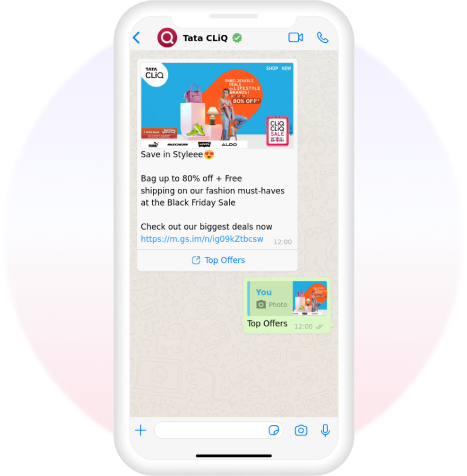 Tata CLiQ did not stop there. The brand leveraged WhatsApp to send tailored recommendations based on customer's behavior. For e.g- a customer who routinely browsed kitchenware received a WhatsApp message with a link to the best selling set of cast iron pans. Conversational marketing on WhatsApp helped in engaging customers through relevant, high quality conversations on WhatsApp during pre-purchase and product discovery stages.
Tata Cliq started sending abandoned cart notifications on WhatsApp to remind shoppers about their unfinished purchases and encourage them to complete their transactions. This strategy not only results in higher revenue but also is appreciated by shoppers who might've forgotten to check out.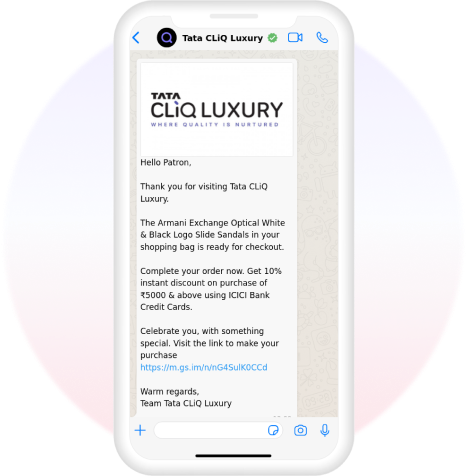 Solution
Conversational Marketing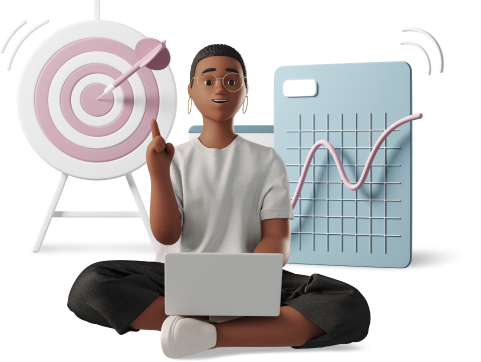 The Success
Significant increase in clickthrough and conversion rates
10X higher ROI and $500K increase in sales in one month.
Tata CLiQ's customers had a clear preference for WhatsApp, which averaged a 57% clickthrough rate.
It was seen that customers visiting the Tata CLiQ website from a WhatsApp notification were 1.7 times more likely to make a purchase.
Ready to get started on your conversational marketing journey?