What is Conversational Messaging?
Customer engagement drives revenues and Conversational Messaging plays a huge part in the process. A conversational messaging platform provides two distinct but interconnected capabilities – the ability to define conversational experiences for commerce, marketing, and support using chatbots and the ability to deploy these experiences on any messaging channels such as WhatsApp, SMS, Telegram, Instagram, etc., using a messaging API.
In this ebook we talk about Conversational Messaging, its history and the advantages?
Download this ebook to understand:
The meaning and power of Conversational Messaging
A little bit about the history of Conversational Messaging
The Gupshup Conversational Messaging Platform
The benefits of Conversational Messaging
Recommended Resources
D2C businesses can personalise user journeys for customers using conversational AI from Gupshup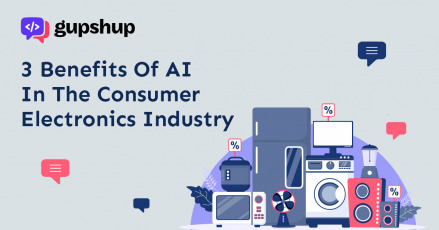 Learn how conversational AI is helping consumer electronics business owners boost user satisfaction and engagement. See...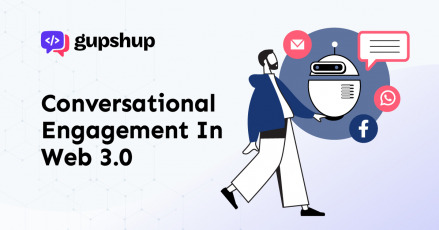 Read on to understand the need for creating conversational engagement in web 3.0