How Tata 1mg Uses Chatbots To Optimize Customer Experience
Notes
In episode 18 of the Conversational Messaging podcast, Priyang Agarwal, the Director of Brand Marketing at Tata 1mg, engages with Srinivas Vijayaraghavan, VP of Marketing at Gupshup, to walk us through exactly how and where to use chatbots to improve the overall customer experience in the healthcare industry. 
We remember you from the day you have come to our website, and from the day you have ordered anything from our website. And once you have ordered, we also try to provide quite a lot of engaging content to you through multiple, again touchpoints.

Priyang
He highlights the fact that even as technology takes forefront in running all digital businesses, including healthcare, it's important for brands to also keep the human-touch alive and somehow finely balance both so the customers get the best of both worlds. 
Recommended Resources
What are AI-powered chatbots, how do they work, the benefits of chatbots and why are they...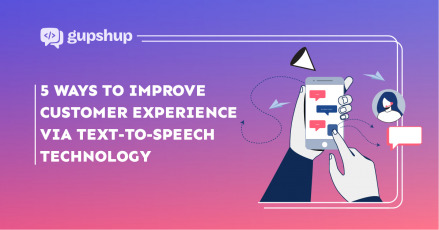 Take your customer support to the next level with text-to-speech technology! Read the blog to dig...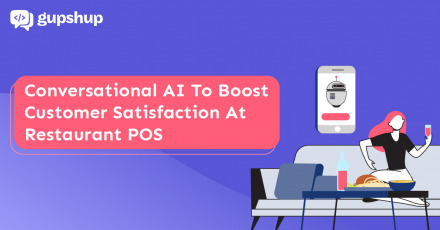 Conversational AI is helping the Food & Beverage industry enhance customer satisfaction at POS. See how...