Take Your Restaurant Online With Messaging
Notes
In this episode of the #ConversationalMessaging Podcast, join Gupshup CEO Beerud and VP of Marketing Srini, as they discuss how the pandemic and the rise of digital smartphones affected the consumers' dining experience. They talk about how conversational messaging allows restaurants to receive a "natural" and personalized dining experience, at the comfort of their own homes.
How The Dining Experience Evolved
The global forces that affected the Food & Beverage industry for the past year are the pandemic and the rise of digital smartphones. Because people have been discouraged to dine-in for the collective good, a lot of consumers relied on online platforms to put in their orders in restaurants. However, despite the presumed comfort of this approach, it doesn't seem to give consumers a "natural" experience that is comparable to in-house dining.
Consumers Value Personal Experience
Beerud thinks there's an unmet opportunity for restaurants — the opportunity to provide a personalized digital experience. Some examples he mentions are: creating a loyalty program, offering coupons, giving special benefits to regulars, personalizing the ordering process through links or QR codes, and such.
Once you can offer these conversational experiences, it makes it much easier. When I say conversational, it can support both structured and unstructured interactions.

Beerud Sheth, CEO of Gupshup
Break The Normal
Many businesses, especially the small ones, think that going digital and transitioning to conversational messaging is hard—but it's not. Companies like Gupshup make it possible by offering models with built-in integrations, which can be used immediately and have flexible and convenient pricing. The best part is that conversational messaging for restaurants is easy to blend into any marketing campaign, so it covers every aspect of the restaurant interaction.
Recommended Resources
D2C businesses can personalise user journeys for customers using conversational AI from Gupshup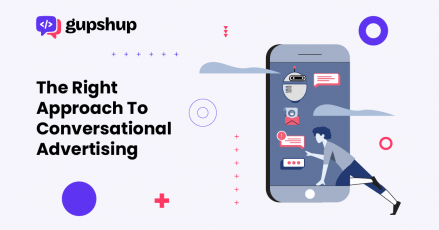 Learn about conversational marketing and how to use it to deliver a great customer experience. Find...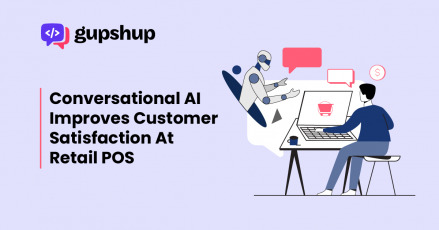 Learn how retailers can transform the shopping experience at their stores and boost profits.