What is Conversational Messaging?
Notes
In this episode of the #ConversationalMessaging Podcast, Gupshup's CEO – Beerud and VP of Marketing – Srini, talk about how Conversational Messaging revolutionizes businesses and customers' experiences. They talk about tips on how to establish a start-up conversational messaging platform, and so much more.
Evolution Of Conversational Messaging
Beerud talks about how the one-way notification we used to receive — from our banks, credit card companies, hotels, airline companies, and the like — have eventually opened a way for us to respond and communicate. If developed right, conversational messaging will keep on evolving which will definitely pave the way to business expansion.
I think as messaging evolves from one-way notification to two-way conversation, that evolution being what we describe as conversational messaging. It's an extension of what's already big, high scale and very valuable to consumers and businesses to something that becomes even more engaging and valuable.

Beerud Sheth, CEO of Gupshup
Conversational Messaging and Consumers
Because of smartphones, messaging apps are topping the bill in terms of frequency and intensity of usage. They're easy on the eyes, easy to manage, and often user-friendly. With these platforms, Beerud believes businesses should touch base with their consumers in a friendly and conversational manner.
Technologies and Platforms
Beerud talks about the Conversational AI technologies and platforms businesses should consider. While it would require a serious investment, investing in functional conversational messaging platforms can have an overall positive effect on the consumers' experience especially as most businesses fall short in this category.
Recommended Resources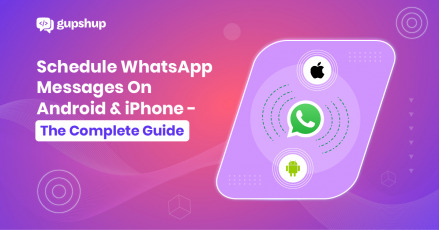 Read our blog to learn how to schedule WhatsApp messages on Android and iOS with simple...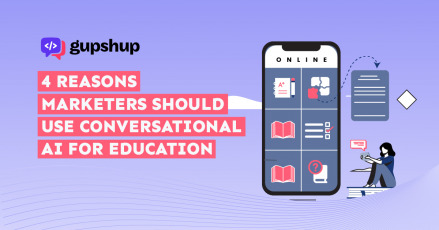 Read this blog to learn how EdTech players can leverage conversational AI to expand their reach...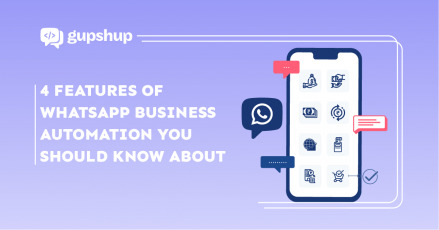 WhatsApp Business API - Features of WhatsApp Business Automation You Should Know About.