A Global Bank improves customer engagement and up-sell, cross-sell capability with Gupshup
Gupshup offered the Global Bank an interactive two-way messaging service through a Single API, with features such as 'Opt-out' and 'Opt-in'. Gupshup also provided a fully managed solution for WhatsApp, making sure the bank could talk to their customers on a platform they're most comfortable with.
Recommended Resources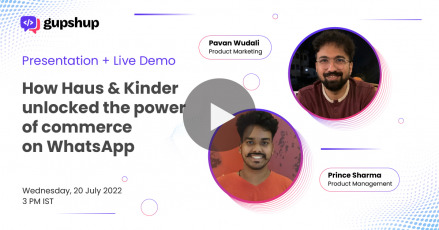 WhatsApp Commerce API-live demo of how brands like Haus & Kinder, an online home & kids...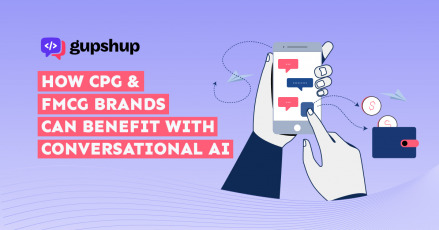 In the FMCG and CPG industry, the integration of conversational AI enhances buyer's journey and helps...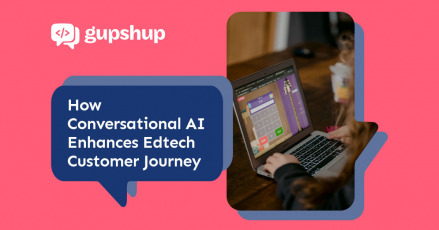 With Gupshup's Conversational AI solutions, Edtech firms can boost customer experience and fuel growth. Let's see...