How to implement Contactless Dining, WhatsApp Food Ordering, Payment, Home Delivery with Gupshup
Restaurants don't need mobile apps to implement contactless dining or WhatsApp ordering or online payment, or home delivery. Gupshup enables restaurants to digitize ordering processing, customer engagement using conversational experiences through Whatsapp, SMS or a PWA.
Recommended Resources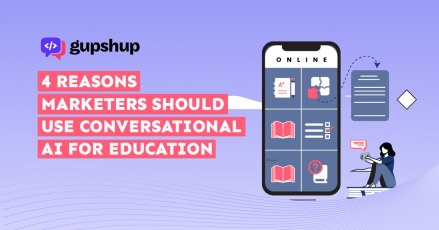 Read this blog to learn how EdTech players can leverage conversational AI to expand their reach...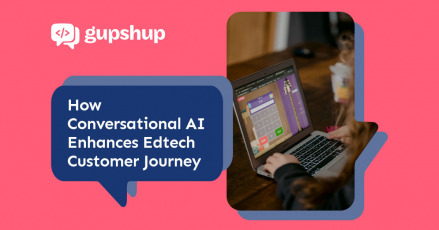 With Gupshup's Conversational AI solutions, Edtech firms can boost customer experience and fuel growth. Let's see...
Read this blog to learn how conversational AI can benefit the OTT industry and help maximize...