WhatsApp Commerce for Meluka Honey, Australia, in action at MWC 2022
Transform business engagement with a digital storefront on WhatsApp Commerce. Check out the demo of a full shopping experience on Meluka Australia; from product discovery via their website to payment, all on WhatsApp, shown by Chris Collins, Senior Director, Business Development, Gupshup.
Recommended Resources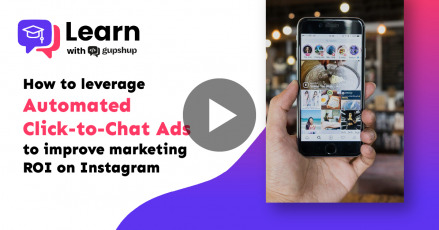 Click-to-chat ads enable brands to reduce drop-offs and increase conversions by engaging with prospects in one-on-one...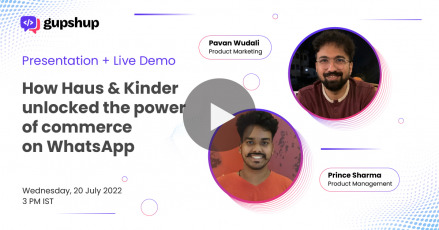 WhatsApp Commerce API-live demo of how brands like Haus & Kinder, an online home & kids...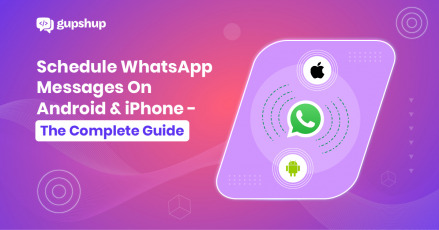 Read our blog to learn how to schedule WhatsApp messages on Android and iOS with simple...