Build a mobile digital storefront for your business with WhatsApp Commerce
In the last few years, there has been a fundamental shift in the way customers interact with businesses. WhatsApp is the go-to messaging app for users withover 175 million people messaging a business on WhatsApp everyday.
Gupshup's conversational commerce solution for WhatsApp is designed to be the new storefront for businesses. With WhatsApp Commerce, businesses can enable conversational journeys across every stage of the buying process: pre-purchase, purchase and post-purchase. 
Watch the on-demand webinar to learn more about
Why WhatsApp for conversational commerce?

How brands can leverage WhatsApp to drive sales and power end to end

commerce

New interactive features such as product catalogs, add to cart to scale and grow your business

How Meluka Australia managed the complete buying experience with Gupshup's WhatsApp Commerce solution
Recommended Resources
What are AI-powered chatbots, how do they work, the benefits of chatbots and why are they...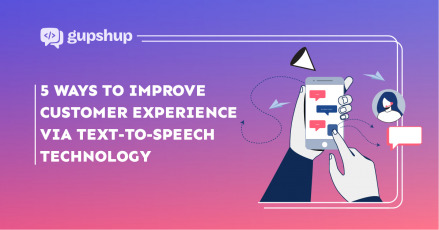 Take your customer support to the next level with text-to-speech technology! Read the blog to dig...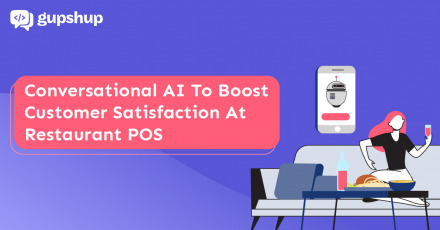 Conversational AI is helping the Food & Beverage industry enhance customer satisfaction at POS. See how...