Conversational Messaging Is Driving Marketing & Commerce For FMCG Companies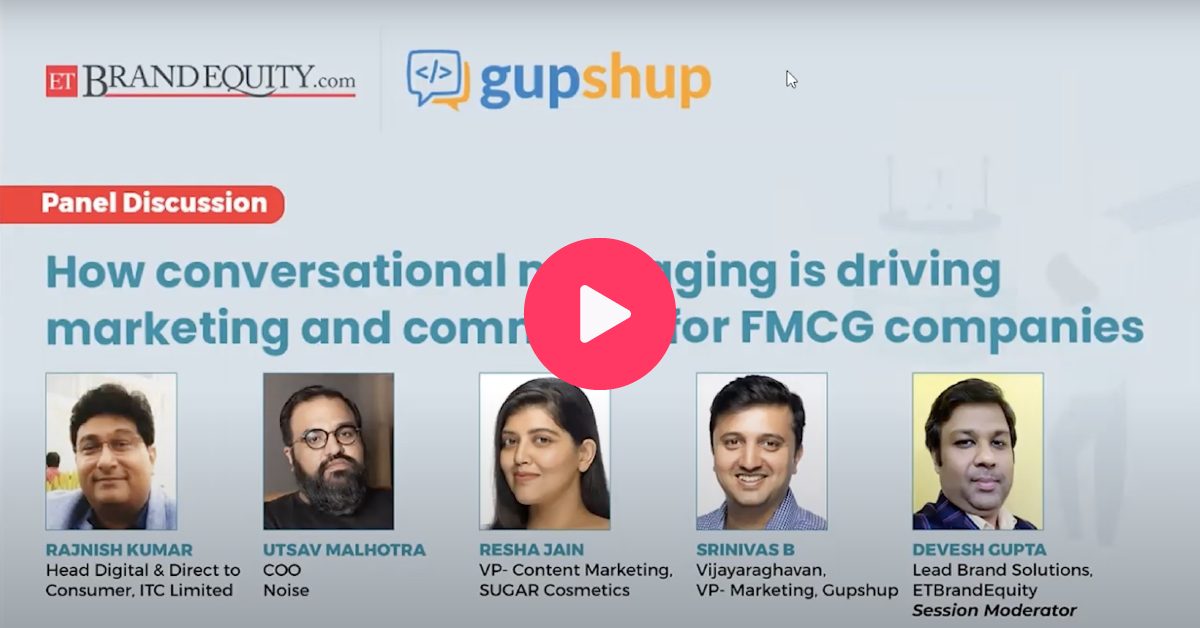 Conversational Messaging Is Driving Marketing & Commerce For FMCG Companies
In this interactive webinar, industry experts discuss how brands are able to nurture stronger connections, ease off operations, and create a new touchpoint for marketing and commerce with chatbots.
Listen to Srinivas B Vijayaraghavan, VP Marketing at Gupshup, share his thoughts on the topic.
Recommended Resources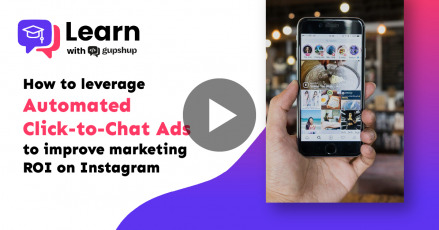 Click-to-chat ads enable brands to reduce drop-offs and increase conversions by engaging with prospects in one-on-one...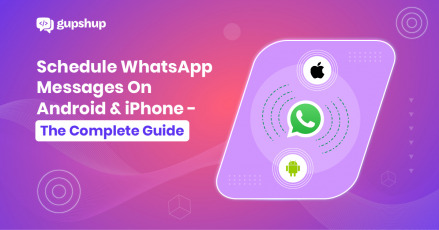 Read our blog to learn how to schedule WhatsApp messages on Android and iOS with simple...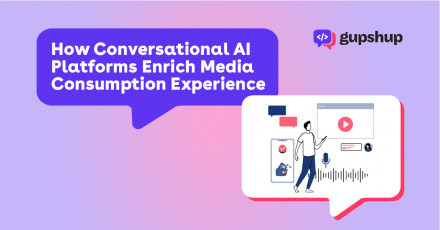 Conversational AI can improve media consumption by incorporating chatbots throughout the consumer journey.