Driving Business with Conversations on Instagram Business Messaging
With over 1.3B monthly active users, Instagram is one of the most popular apps among mobile users. Over 90% of these users follow a business on Instagram. This makes Instagram a crucial channel for businesses. 
Watch experts from Meta and Gupshup share how brands can leverage automated conversations on the channel to drive business while building a stronger connection with their customers. And learn how leading D2C brands like Biryani by Kilo, The Man Company, and Licious are leveraging conversations to improve pre-purchase, purchase, and post-purchase customer journeys.
Recommended Resources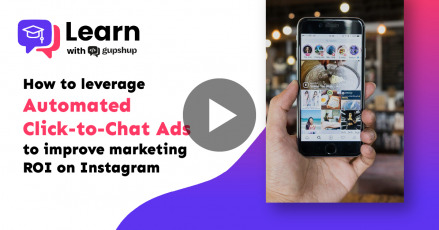 Click-to-chat ads enable brands to reduce drop-offs and increase conversions by engaging with prospects in one-on-one...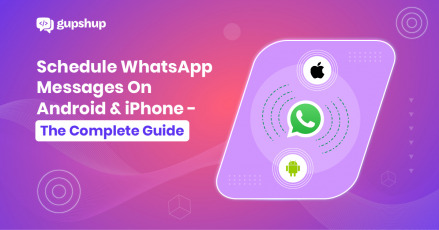 Read our blog to learn how to schedule WhatsApp messages on Android and iOS with simple...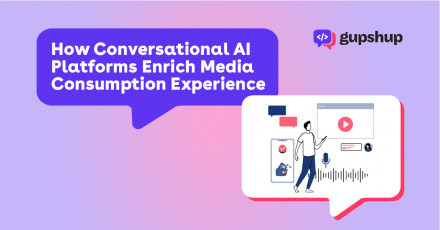 Conversational AI can improve media consumption by incorporating chatbots throughout the consumer journey.