About
Gupshup - Bot building platform
Headquartered in Silicon Valley, Gupshup is the leading smart messaging platform. Gupshup enables businesses to build engaging conversational experiences seamlessly across 30+ messaging channels using a single API. Gupshup offers a comprehensive product portfolio that includes an easy to use omni-channel messaging API, advanced bot building platform and mobile marketing tools. Gupshup's messaging platform handles over 4.5 billion messages per month and has processed over 225 billion messages so far, enabling over 36,900 businesses send messages to nearly a billion users across channels including SMS, WhatsApp, Facebook Messenger, Twitter, Slack, WeChat, Viber, Android RCS, Mobile App and Mobile Web. GupShup has grown rapidly by helping several leading Enterprises such as Facebook, Twitter, WhatsApp, LinkedIn, FlipKart, OLA, ICICI, HDFC, Citibank, DishTV and HUL better engage and retain their consumers.
Gupshup is founded by Mr. Beerud Sheth, a serial entrepreneur, who previously founded Elance, Gupshup is funded by investors such as Charles River Ventures, Helion Venture Partners and Globespan Capital Partners.
Meet the team: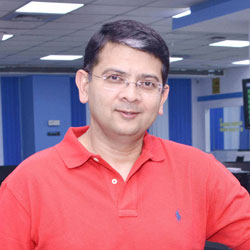 Beerud Sheth
Co-Founder and Chief Executive Officer
Beerud is the cofounder and CEO of Gupshup, the global leader in cloud messaging and conversational experiences. He previously founded and led Elance (now Upwork, a publicly listed company), the pioneer of online freelancing and the gig economy.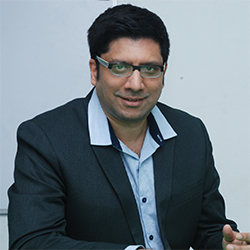 Ravi Sundararajan
Chief Operating Officer
As the Chief Operating Officer, Ravi heads Product, Operations, Sales, Marketing, Business Development and Support for GupShup. Under his leadership GupShup has grown to become the leading Cloud Messaging Platform that is being used by over 36,000 businesses to build conversational experiences and better engage with their consumers.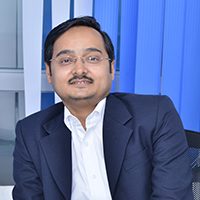 Amit Shrivastav
Chief Financial Officer
Amit heads the Finance, Legal & Secretarial Function at Gupshup. He brings with him around 16 years of rich work experience in the fields of Corporate Finance, Business Planning & Strategy, Capital Markets, Compliance & Financial Controls, Accounting, and Audit functions.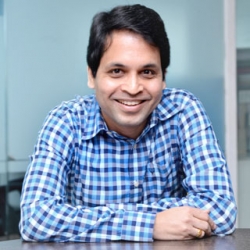 Kunal Patke
VP Engineering
Kunal, who heads the Engineering team, has over two decades of experience in leading teams involved in developing products in diverse technologies. Prior to Gupshup, he has held several Engineering Management positions at organizations like CMC and HCL America Inc.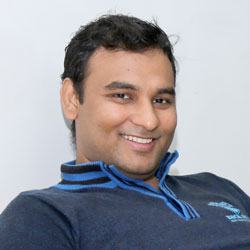 Nirmesh Mehta
VP Technology Architecture
Nirmesh is a technologist seeking to apply expertise in high-performance systems to solving difficult real-life problems. Coding is his first love though his quest to make successful products out of ideas have made him do customer support, market research, work with bureaucrats and everything in between.

Please wait
WhatsApp for Business as a channel


You can now publish your bots on WhatsApp. All you need is a verified WhatsApp for Business account
Ever found yourself juggling between nodes in a complex looking flow? click here to know more.
For your Line bots, please add 34.202.224.208 to your Server IP Whitelist.
Users publishing their bot for the first time will have to provide a valid cloud project ID. Existing users can continue using their bots as is, however if they wish to republish their bot they will have to provide a valid cloud project ID. All the current changes will be reflected in the Google Home publish tab.
Twilio IP Messaging as a channel


Twilio IP Messaging
Microsoft Teams as a channel


Microsoft Teams
Reliance JIO as a channel


JIO
Gupshup intgrates with Google home: You can now build bots (actions) for Google Home on gupshup.io
Google Home
Bot developers for Line: With the release of Line Messaging API, all BOT API Trial Accounts are scheduled to be deleted. Please republish your bot according to new Line implementation, mentioned under Publish tab in My Bots section.
New tool for non-developers- Our Flow Bot Builder helps users create their bot messaging flow with a graphical editor.
API.ai tool is now available for developing your NLP/AI bot.
Gupshup Enterprise APIs (SMS,Voice and Email) are now available directly in the APIs section.
New channels added for publishing bots- Smooch.io and your website as a web widget.
Now you can access our services including the bot builder tool using your Facebook login credentials.
Now you can delete the dummy bots created for testing from the My Bots Dashboard.
You can now access Bot specific data from your Dashboard itself.
Introducing a hassle free bot development experience for users to instantly create bots using our pre-defined restaurant templates. Check out our blog to know more.
Now you can add Gupshup proxy bot on below channels,


Teamchat

Cisco Spark

Skype
Now you can publish your bots on Teamchat.
Revised processes to publish bots on Cisco Spark.
Now you can enable interactive messages(beta) and also you can add your custom page after bot installation on Slack.
We are removing few redundant parameters, that were being sent when a callback happens to your bot (i.e. inbound message comes to your bot).
Following is the list of parameters.
sender
message
context
However, we will continue to send following parameters. If you are using any of the deprecated parameters, we request you to use these alternatives.
senderobj
messageobj
contextobj
You are requested to make a note of this and do the necessary changes immediately to your bot code to keep it working. Should you need any help, please feel free to send an email to support@gupshup.io