5 Reasons to Integrate a Chatbot on Your Website
On June 16, 2021
|
4 Minutes Read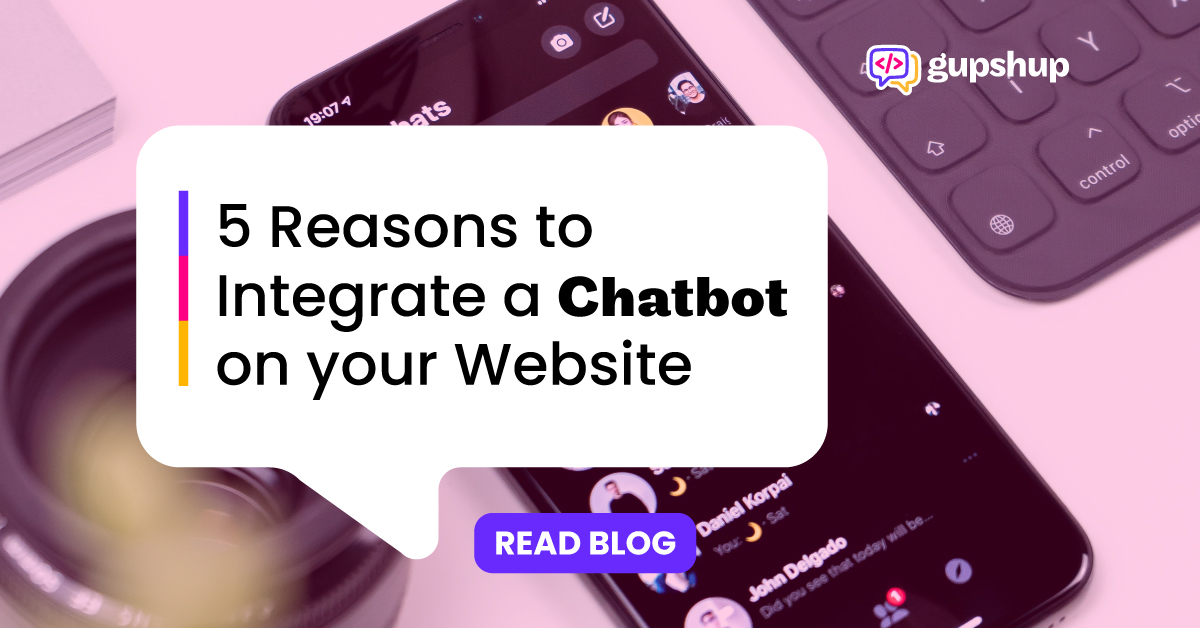 Chatbots are not new in the world of technology. In fact, in one form or another, chatbots have been around commercially for the better part of the last decade. However, the capabilities of these chatbots have been improving by the year. Chatbots can understand customers' questions and provide answers from among a vast bulk of information. Through Natural Language Processing and Artificial Intelligence, chatbots can now learn on the go and turn into better versions of themselves with every query.
Given the same, let us look at five reasons your website might need a chatbot now:
No Waiting Time: The main issue that most customers are likely to have with conventional customer service systems is that they take a significant amount of time to connect you to a customer support agent, especially during peak hours. With chatbot support, you need not keep your customers waiting for an agent to connect with them. They can directly ask the customer support chatbot all their questions and get their answers in comparatively less time.
Wider Audience: Be it customer support or marketing, a limited team can physically reach out to only a limited number of prospective customers. All companies look to connect with the broadest audience they possibly can, and chatbots can effectively achieve that. The primary USP of chatbot marketing is that chatbots can engage with multiple customers concurrently and hence do not suffer from this limitation of humans. Depending on the capacity of your chatbot, you could potentially be engaging with hundreds or even thousands of customers all at once.
Business Intelligence: Data is the fuel that drives the modern company. All companies look to generate data out of their daily work, which can be analysed to improve processes through business intelligence. However, in activities where humans are involved, collecting data can be a tedious and often unreliable process. What customer support, marketing, or sales chatbots do is collect data automatically while carrying out their primary processes. This allows you to generate tons of business intelligence data points without having to collect data separately.
Surveys and Feedback: For several companies, the need for feedback is persistent. Collecting data internally can only go so far in helping you develop more robust systems. You need to approach your customers and ask them for their feedback to carry out customer-centric improvements. This feedback may be regarding the services of the company, customer service, or marketing. Having human agents conduct surveys for feedback can often be a waste of resources, especially as better options are available. All you need to do is place a feedback chatbot on your website that consistently collects answers to simple questions from your customers.
Stay Updated: There is no doubt that, especially in customer service and marketing, companies are gradually moving towards being powered primarily by chatbots. Chatbots have developed into a time-tested solution with high effectiveness and customer satisfaction. Companies must stay updated with the latest technology and implement chatbots on their websites. When customer satisfaction can show the difference between high and low-performing companies, having such a tool can give you a competitive edge.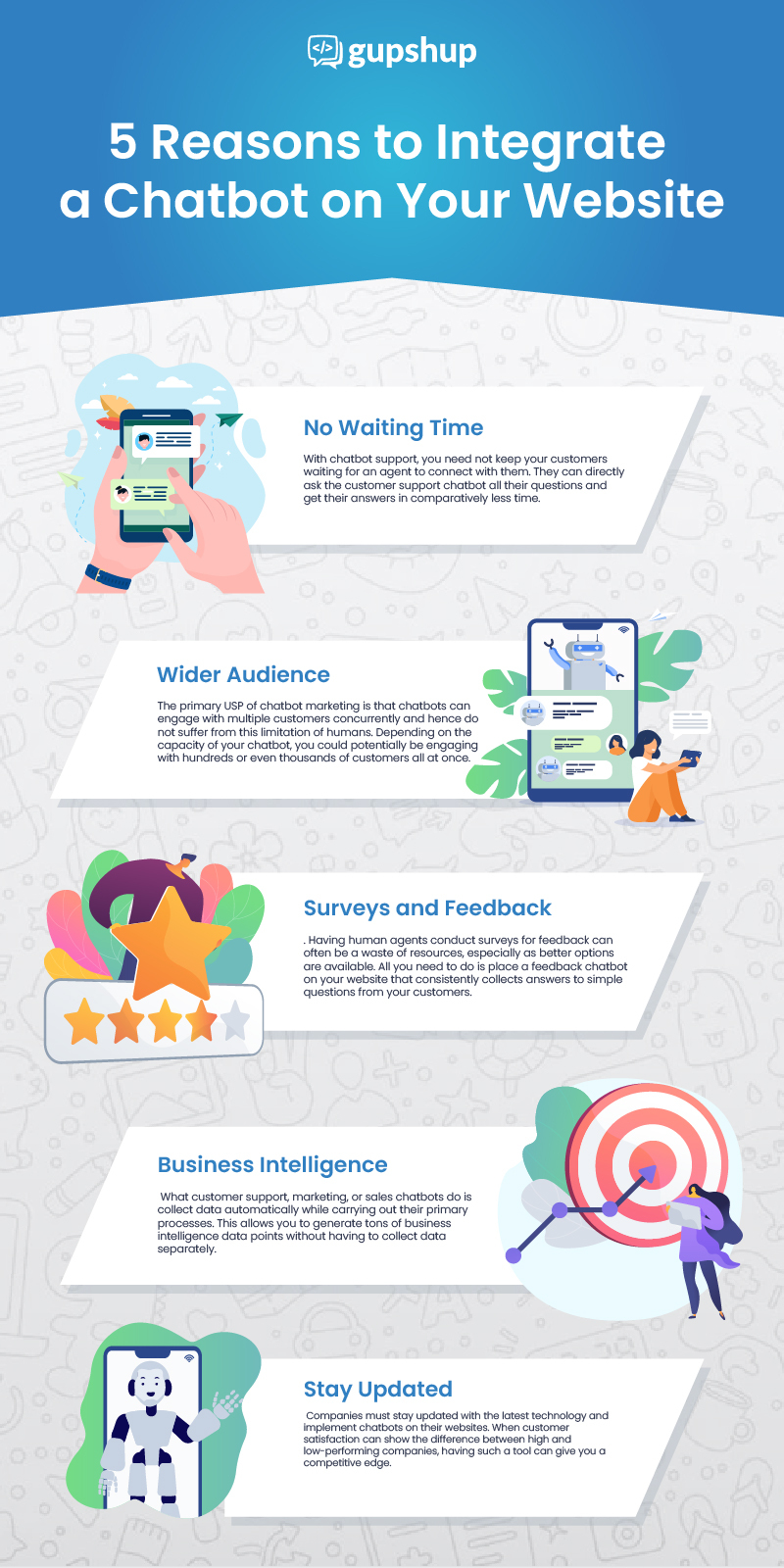 Chatbots can be integrated not just with your website but with WhatsApp as well. A WhatsApp customer support chatbot can aid you in reaching customers on the app they probably use most. Through this chatbot, you can carry out sales, support, and marketing activities unhindered by any limitations your website might have.
Gupshup is among the most prominent chatbot developers, providing plug-and-play chatbot solutions for your company. To stay ahead in the game, it is essential to stay abreast of the latest technology. Contact Gupshup today, and integrate this technology into your company operations too.
Blogs you will want to share. Delivered to your inbox.
Business Email
×
Read: What Conversational Texting Means for Businesses