Chatbots and Asia – It's a match!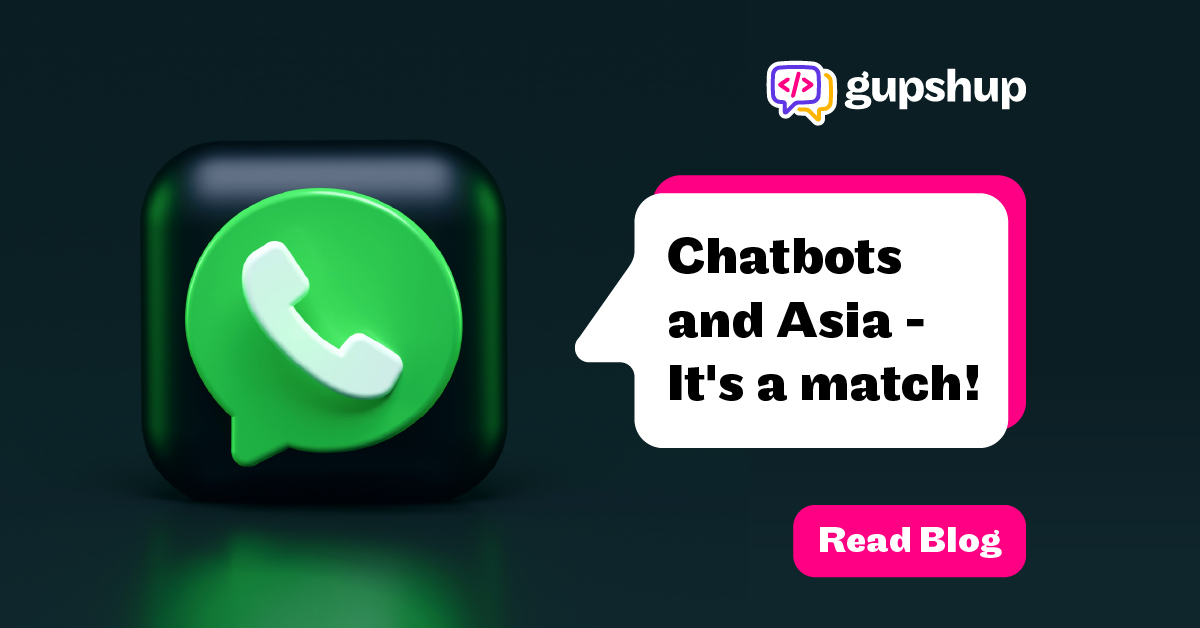 The case of WeChat and its dominance in China is an interesting one. Released as a messaging app in 2011, WeChat now is much more than that. To borrow a phrase from Connie Chan, it is "actually more of a portal, a platform, and even a mobile operating system depending on how you look at it." The app has over 900m monthly active users. Their users not only send and receive messages on the app but also a hail a cab, order food, buy flight tickets, play games and whole a lot more. Users access these services via verified accounts within WeChat which essentially are lightweight apps within the WeChat app. This model might only work in a country like China but it essentially gives the blueprint of what the rest of the mobile world is going to resemble soon –  users using their Messaging app to access all their favorite services.
The paradigm in tech has shifted from the desktop era to the internet era, the smartphone/app era and now to the messaging era. Users spend an inordinate amount of time on messaging apps. While chatbots haven't taken off like the industry predicted, it is still early days in the ecosystem. While companies are trying to figure out use cases and target audiences for chatbots, there is no better market fit than Asia. Given the population and mobile phone penetration in countries like China, India, Indonesia and Bangladesh, the Asian market is ripe for a chatbot invasion.
If there ever was a doubt about the scale of Asian users across messaging apps, just take a look at these numbers:
Whatsapp has over 200m active users in India alone [1]
LINE has 90m users in Indonesia [2]
Facebook has 240m users in India, 126m in Indonesia, 69m in Philippines and 64m in Vietnam [3]
It is no surprise that Whatsapp and Facebook's biggest market is India. For many people in India, Whatsapp is their door to the Internet and they are not savvy to the world wide web that exists outside of their favorite messaging app. Chatbots are the ideal way to bring services to this segment of mobile users. Given that chatbots are largely conversational, there is no curve attached to learning a new interface. Interacting with a chatbot comes as naturally as interacting with a friend or a family member.
The Asian market represents an incredible opportunity for business to engage with their users via chatbots. Messaging platforms like LINE and Kik have already taken the lead and are promoting bots to their user base. LINE has integrated popular taxi-service GoJek [4] into their messaging app as well!
I recently was in Jakarta to speak at a Mobile Monday event about chatbots, and I was struck by how text-savvy everyone in the city was. Soon as I'd book a bike-taxi, I'd receive an SMS from my driver asking me where I was. I'd also coordinate meetings with local developers and even send code snippets via Whatsapp! The time is now for chatbots to take over Asia.
Blogs you will want to share. Delivered to your inbox.
Business Email
Recommended Resources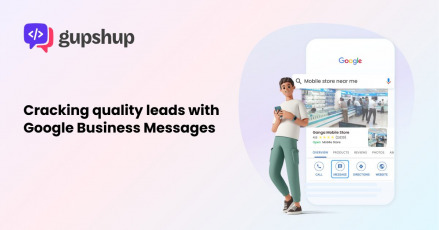 Learn how to revolutionize your lead generation strategy with Google Business Messages. In this blog post,...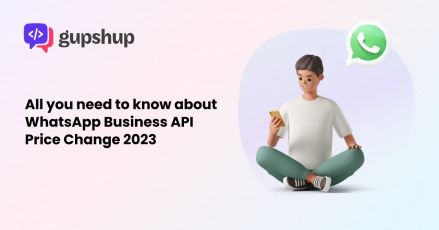 Learn about WhatsApp Business API's new value-based pricing and all the new features to look forward...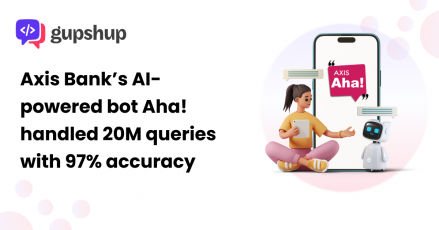 Learn how Gupshup's omnichannel conversational support solution helped Axis Bank increase user growth by 40X
×
Read: Workplace integration, Parametric code support and few more new updates on our Facebook integration