Create advanced conversational experiences with GIP messaging
On August 10, 2021
Advanced API
Conversational Engagement
Generic
Gupshup Messaging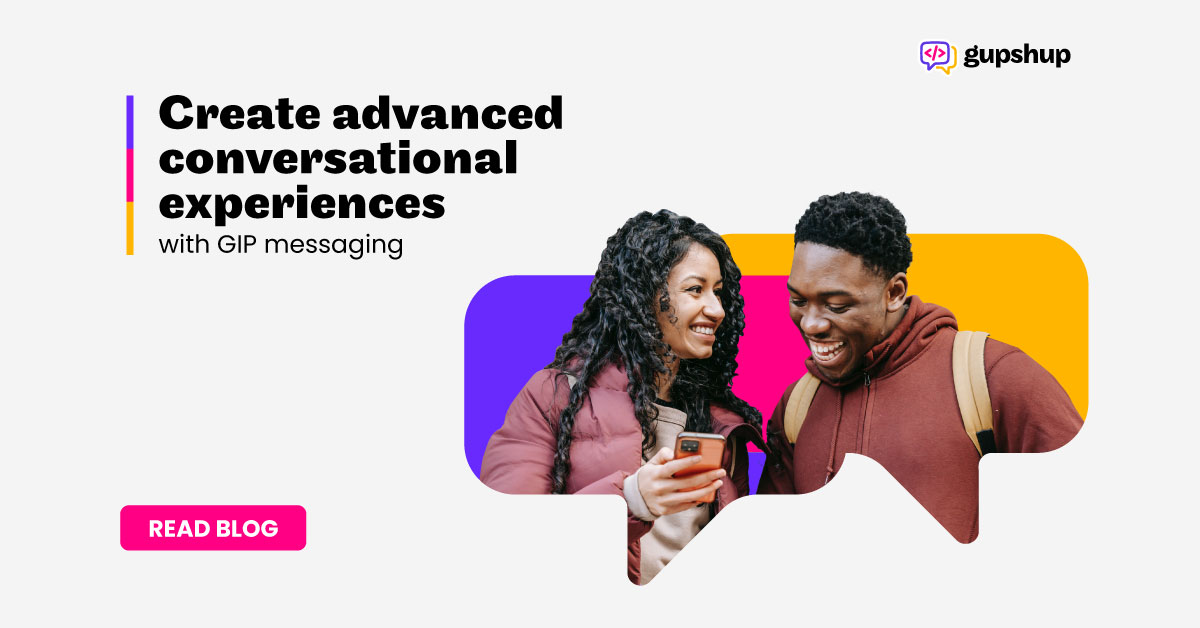 IP messaging is real-time messaging in which small messages are pushed to one or more devices through the Internet, using either WiFi or mobile data. It supports mobile apps like WhatsApp, Skype, Facebook Messenger, etc., and Rich Communication Service (RCS) to enable meaningful, interactive, and conversational messaging between businesses and customers.
Gupshup IP (GIP) is a messaging channel that enables rich and advanced conversational experiences. GIP offers more features and flexibility to design advanced conversational experiences compared to other messaging channels. It works on every device without the need for a new app download. The Gupshup IP Messaging Service works through a simple API that enables rich, interactive, conversational messaging.
GIP Features
Business messages can be sent through one of many messaging channels like SMS, etc. While SMS is ubiquitous, the user experience is restricted to 160 characters of plain text. Other IP channels, such as WhatsApp, offer richer messages formats but have several other restrictions around account approval, template approval, user opt-in, volume limits, promo messages, etc. GIP thus is the ideal channel for business messaging because it offers all the features desired by companies, like ubiquity, rich message formats, the flexibility of use-cases, cost-effectiveness, and more.
Let us understand and summarize some unique features of GIP :
Rich message formats
Structured cards with flexible layout
Rich media, including audio, video, documents, etc.
Interactive buttons, quick replies, carousels, and more
2-way conversational experiences
1-click payment integration
Encrypted/expiring messages – ensure full security
Campaign-specific flows – enable contextual responses
Businesses can leverage the Gupshup IP Messaging Service in two ways for more innovative, more conversational SMS messaging. They can either embed GIP in a native messaging app for certain phone brands or use it as an embedded chat widget that works on all devices. The two flavors of GIP work on every device globally.
GIP Native – works on-device
The Gupshup software is embedded in the default SMS inbox of smartphones. This enables smart messaging right in the inbox and can link users to existing chatbots. Enterprises can therefore build custom flows for each unique message.
How it works:
The Gupshup software is embedded in the default SMS inbox, enabling a smart messaging experience right within the inbox.
When the user clicks on the messages, they get linked to the existing chatbots.
GIP Widget – works on every device
GIP Web Widget works across all devices globally and is the ideal channel for business messaging, where users can indulge in a rich 2-way conversation experience.
How it works:
GIP web widget is embedded as a smart URL within the SMS message.
When the user clicks on the link, they enter the chat widget.
The chat widget has a rich variety of smart messaging features to enable a full range of interactions.
User identity is maintained during the session to allow one-click experiences.
GIP Benefits
Gupshup has created many industry solutions based on GIP. Some specific industry solutions include GIP for Restaurants, Retail, and Payments. Let us enumerate the many benefits that you can enjoy by integrating GIP:
Maximise and expand the reach of conversational messaging to every mobile user worldwide
You can create a unified messaging experience for your customers on any mobile device
Easily convert 1-way messages into 2-way conversations
Enrich interactions with customers with rich media, cards, buttons, and carousels
You can convert any surface into a chat surface
Brands can add or customize their branding on the chat surface
With the integrated payment systems, you can enable one-click payment experience for your customers
Leverage our unmatched channel, operator, and handset partnerships. Accelerate the power of conversational messaging within your business with the Gupshup IP (GIP) messaging channel. Check out our GIP store and learn about the different bots we have in place for various industries and service providers. We help create unique and actionable conversational messaging experiences for your customers. Create conversation builders for marketing, commerce, and support. Speak with the experts at Gupshup and get started on automating your business conversations today.
Blogs you will want to share. Delivered to your inbox.
Business Email
Recommended Resources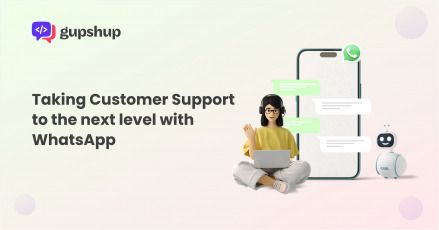 Discover how WhatsApp is revolutionizing customer support, providing a seamless & efficient communication channel to elevate...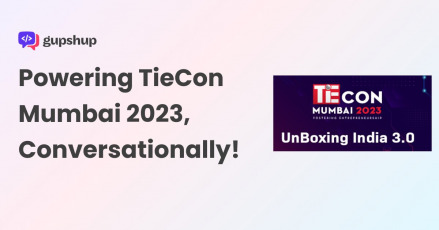 TieCon Bot, enables the event delegates to navigate the event intelligently allowing them to interact with...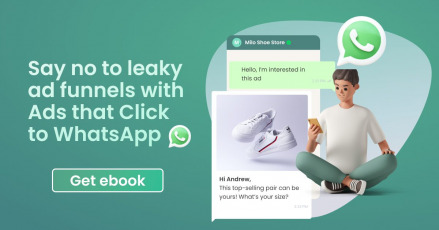 Read the eBook by Gupshup to uncover you can increase your return on ad spends by...
×
Read: Single Messaging API for engagement across channels