Improve your RoI with WhatsApp Marketing
On December 8, 2022
|
9 Minutes Read
Conversational Marketing
Generic
WhatsApp Business API
WhatsApp Commerce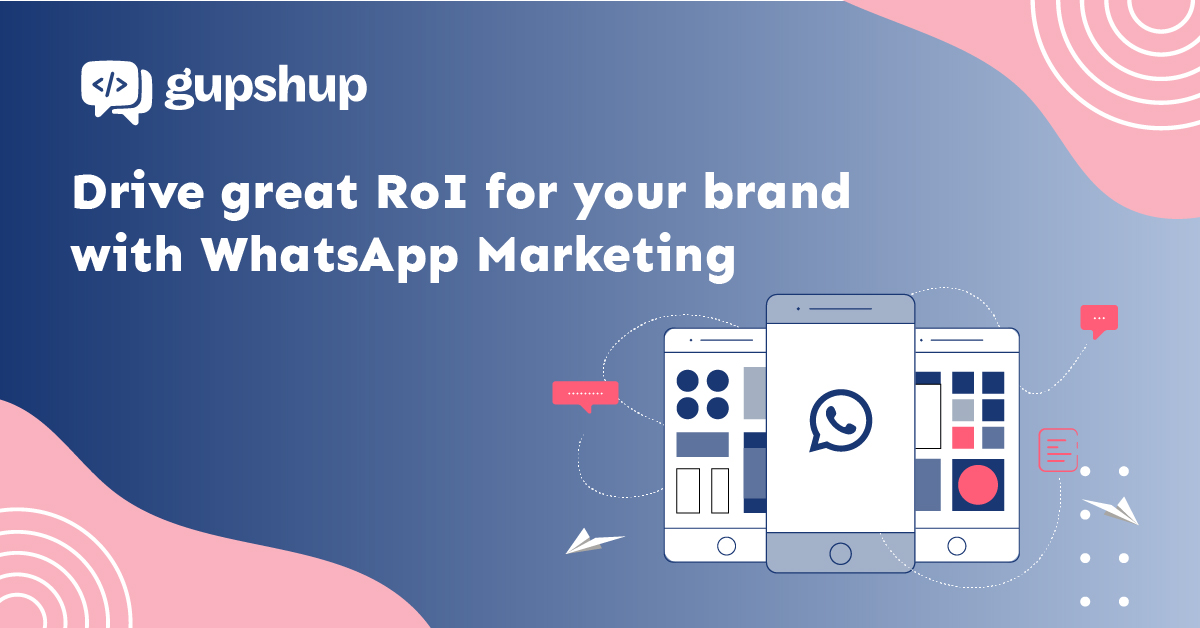 Let's begin with a quiz. Name one marketing tool that works beautifully across both ends of a demographic—— Affluent to low earners, Well-educated to semi-literates, People in their 60s to those in their 20s, Residents of metro cities to small town individuals. Hint: It's an app that all of us use and is probably the only app on your smartphone that you must have checked at least twice in the last one hour. Now you know it- It's WhatsApp.
Many of you may not have pondered over the universality of WhatsApp but think through and you would understand that it's a superpower, given the fact that emails and social media ads don't work for every demographic. Universality and familiarity is just one in a list of reasons  that make WhatsApp the best tool for marketers. WhatsApp Marketing is an incredibly effective way to reach out to customers and increase your ROI. No wonder, it is witnessing significant interest from marketers across companies who want a better pay-off from their investments.
What works in favor of WhatsApp and why should you choose it
If you're aware of the popularity of WhatsApp and how intrinsic it is to our lives, you would understand why marketing on it is a sureshot winner. The channel gives you access to more than 2 billion users worldwide, with a high amount of time spent on the app relative to other apps. 90% of WhatsApp messages are opened within 3 seconds of receiving them.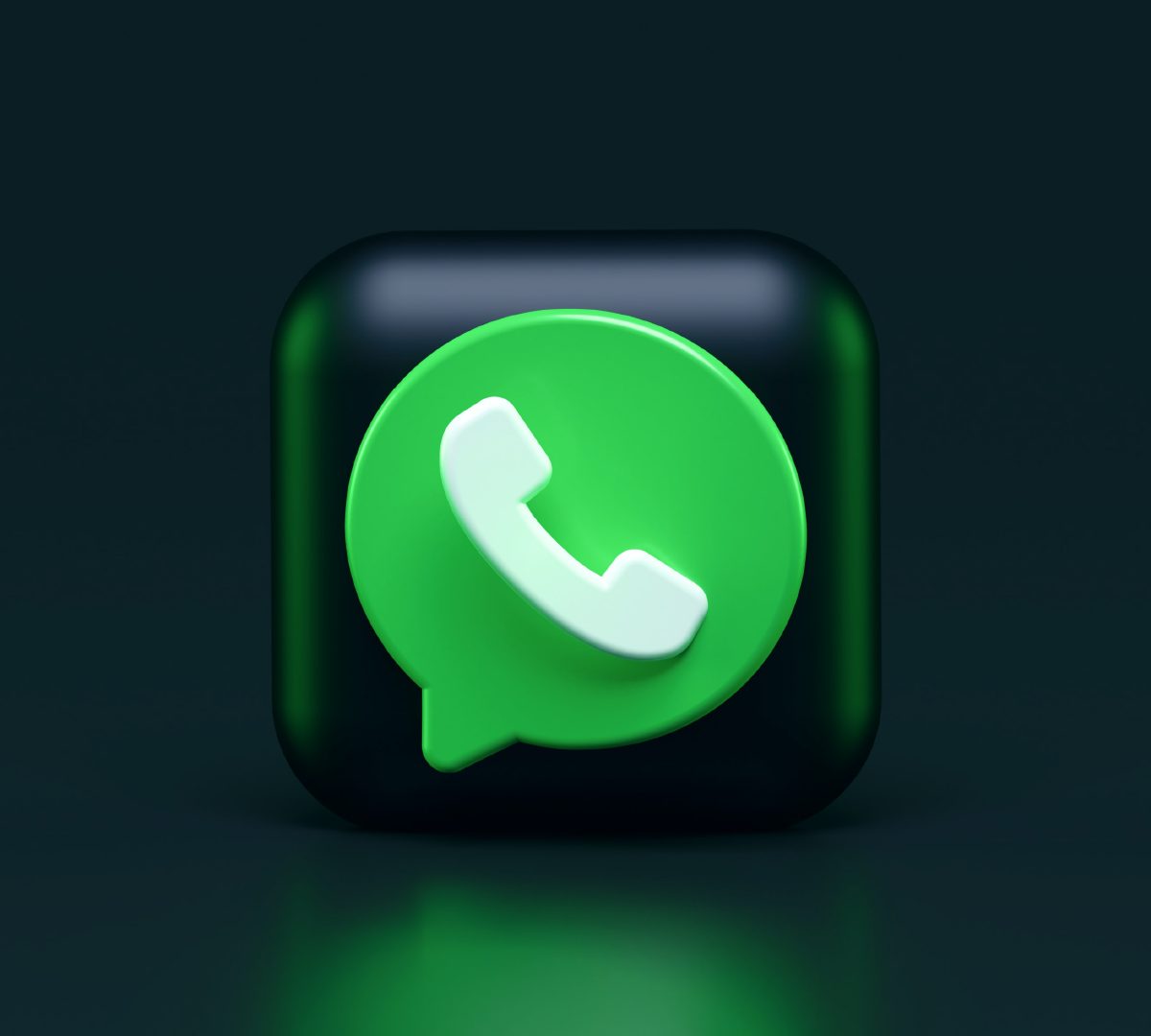 Given how habit forming it has been for users, businesses are increasingly preferring WhatsApp for customer communications, to ride on high engagement levels on the platform. Back in 2020, the company had more than 50 million users of WhatsApp for business, a number that would be much higher now. The two way communication offered by the platform is pretty close to natural human conversation, a reason why both brands and customers are looking to connect with each other on WhatsApp. Plus, it's intuitive, user driven and in a format that users are comfortable with.
Do you remember the last time you opened an email sent by a brand, or checked into a deal via a notification received on your phone? Chances are you haven't checked these in a while. Most users these days either tend to put notifications on silent or avoid subscribing to notifications, thus diminishing the value of this outreach channel. Similarly, one ends up receiving promotional emails in plenty, making several users delete them en masse instead of opening them.
According to MailChimp, the leader in email marketing, emails have an average open rate of 21.33% and a click through rate of 2-5%, that is, only 2-5% of those who open the emails click on the links in them. Compare this to WhatsApp where the open rate is as high as 98%, with a conversion rate of 45-60%. What this means is 45-60 users out of 100 get converted on the platform.
For a brand, these numbers are too good to be missed. Simple math says that marketing on WhatsApp is much more profitable than any other channel. The icing on the cake is its lower cost. Experts believe that WhatsApp messages cost less than sending emails and SMS. In fact, retargeting campaigns on the platform are cheaper than Facebook and Google but more rewarding at the same time. Not only that, the response rates are higher, it helps in building first party data and of course rich multimedia messages which make the conversations engaging.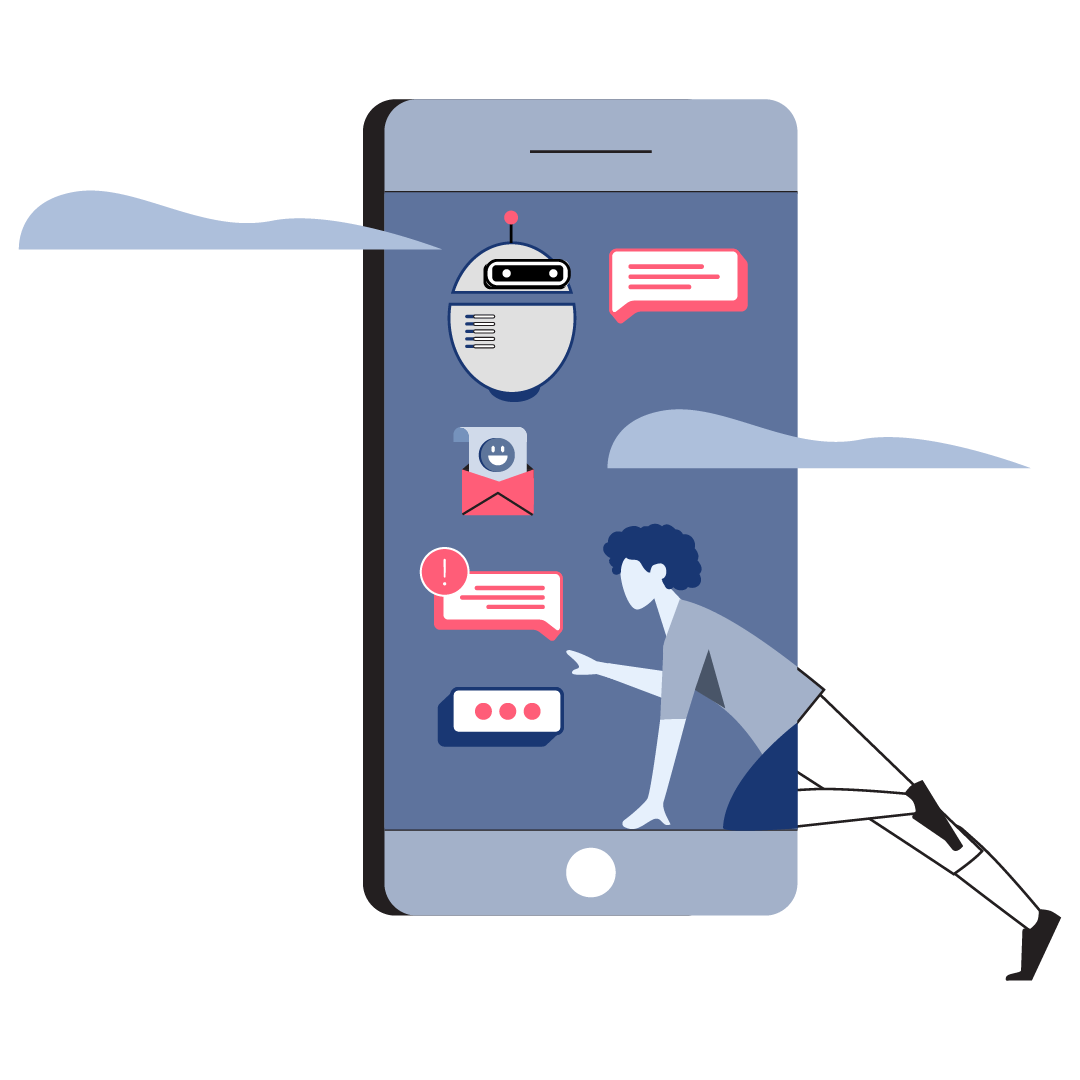 With the availability of clickable predefined buttons, messages on WhatsApp can be made more interactive. The CTA buttons exhort a user to take an action, for example- "Buy now" or "Call now", while the Quick Replies buttons allow users to reply to a message without typing. For example "Yes" or "No"
Now let's look at how can businesses use WhatsApp for marketing
Use WhatsApp for customer acquisition- A "Subscribe on WhatsApp" box on websites can help businesses get users directly on the messaging platform. Businesses can use this initiation to start a conversation with the user, tell them about the brand and attract them with deals. It also brings automatic opt-in from the customer.

Get users from Click to Chat ads that open on WhatsApp- Click to Chat ads are a great way to get new users. These  are social media ads, generally on Facebook or Instagram which open up a chat on WhatsApp when clicked. Customers coming through Click to Chat ads are high intent users, willing to connect with a brand. The opportunity can be used to showcase product assortment, understand the user's needs, answer their questions and move them towards purchase.



QR codes for first time users- QR codes on packaging, brochures, collaterals etc that open on WhatsApp serve as an excellent tool to get those users, coming across your brand for the first time. Even for existing users, QR codes are a convenient way for your customers to reach out to a brand directly. And once they are in, brands can draw them closer through carefully crafted offers and product line-up. QR codes can also be used to make your offline campaigns more measurable.

Lead nurturing- There are users who visit your website but drop-off because of some or the other reason. Nurture those leads by reminding them of price drop alerts, back in stock updates, upcoming offers and wishlisted products.


Gamification through WhatsApp-   Businesses can engage users through interactive quizzes, polls and contests and can make their conversational experience fun and enriching. Gamification is known to improve customer engagement and helps boost website visits. For instance- a leading fintech on our platform engaged users with a cricket quiz. The CTA led them to Cred app to check and redeem rewards.



FAQs and user guides- If you're a company that's into technical products, sharing FAQs and user guides on WhatsApp could make it really easy for your customers to understand your products. For example, if you're a foldable furniture brand, informing users about assembling the furniture through short videos could help customers with their concerns on assembly and reduce volume of calls for support

Gain customer feedback- Feedback is a must for businesses. It helps them sharpen their product line and redefine their strategies based on what customers think about a product or their purchase experience. Incentivise your users with discount codes and deals and they will be more than happy to share feedback on WhatsApp.


Abandoned cart recovery- One of the biggest issues with online shopping is abandoned carts–customers like something, add it in their carts but do not complete the transaction. Abandoned carts are a lost opportunity for e-commerce firms. However, with reminders and notifications on WhatsApp and sometimes sweetening deals, it can be converted into an achievement.



Personalized product recommendations-  Engaging customers on WhatsApp becomes easy when you send personalized recommendations. Not only does the customer feel more connected to the brand, he/she is more inclined to take the next step and convert when the recommendations are personalized or there is a bespoke deal.

User generated content-  Brands can solicit user generated content on WhatsApp, which can be used for customer validation on websites, apps and investor pitches, further driving the product adoption. A leading radio station for example encouraged listeners to share a simple voice note to enter the cricket jockey contest and win prizes.

Repeat purchases; Upsell and cross-sell-  Do not let your customers stop at one purchase. Reach out to them proactively through WhatsApp, suggesting them additional products, or products that complement something they have bought. For example- if a customer has bought formal trousers, suggest a pair of formal shoes that will work best with the purchase.
In a recent global survey done by Kantar Research titled "Business Messaging Usage", the survey found out that in India 86% of adults message a business at least once a week, considerably higher than the global average of 66%. 72% of the people surveyed said that they message with a business more often since the start of the pandemic. Interestingly, 75% are more likely to do business with or purchase from a company that they can contact via messaging. 
With users' increased propensity for messaging and thus WhatsApp, it's a no-brainer that WhatsApp marketing is a crucial tool for the modern day marketer. It offers unparalleled engagement, much better than any other marketing channel and personalisation— two significant factors to consider in marketing. And when audiences are engaged, they are better retained as well. Customer retention is an important aspect for businesses, for it helps lower the CAC in the long run. 
Some Do's and Don'ts to kickstart your WhatsApp Marketing journey
While there is immense potential for things that can be done through WhatsApp Marketing, the use cases listed above are a good starting point. Here are a few things you must do in order to begin your WhatsApp marketing journey-
Obtain consent from your customers. WhatsApp requires businesses to get an opt-in from their customers to receive the messages.

Your messages should be timely and relevant. If a customer has browsed through lipsticks on your platform but did not complete the purchase, make sure to remind her within a few hours. A message going several days after the customer action is meaningless.

Do not bombard your customers with irrelevant messages. Give them an option to unsubscribe and opt out.

Create a WhatsApp for Business or WhatsApp Business API account.

For medium to large businesses, we recommend WhatsApp Business API. WhatsApp Business API allows you to connect to a business messaging platform like Gupshup to set up

customized Workflows

,

assign contacts to agents

, and more.

Include WhatsApp links at multiple places to get users to enter your WhatsApp chat. These could be QR codes on billboards, product packaging, social media, websites etc.
So, what are you waiting for? Create personalized experiences for your customers via our WhatsApp Marketing solution. Our solution caters to everyone's needs, from an enterprise CMO to a D2C business owner.  If you have a consumer-focused business, we have the solution for you on how to engage your customers conversationally and drive your marketing and sales campaigns. Implement your conversational marketing journey with Gupshup today.
Blogs you will want to share. Delivered to your inbox.
Business Email
×
Read: Whatsapp Direct Messaging API