The Business Of WhatsApp
On August 9, 2023
|
2 Minutes Read
Conversational Engagement
Conversational Marketing
Generic
WhatsApp Business API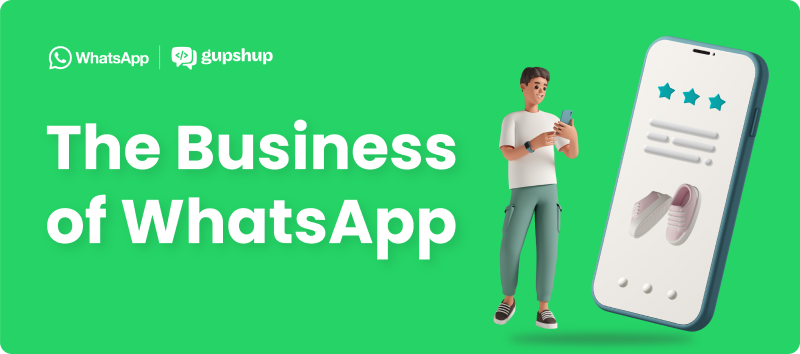 Have you ever been curious about the daily message volume on WhatsApp? Let's take a quick look at WhatsApp's chat statistics. So far In 2023, 140 Bn messages are exchanged on WhatsApp every day
That works out to :

It's no wonder that WhatsApp is the most popular conversational messaging app. The app has evolved from building relationships with friends and families to propelling itself as a business communication medium for almost 175 Mn people who use it daily to connect with businesses worldwide. From enabling WhatsApp widgets on the website to promoting social media ads that click to WhatsApp, enterprises are leveraging WhatsApp's reachability and capabilities to connect and engage with their customers.
Moreover, by applying AI-powered chatbots, brands can seamlessly automate customer interactions, to boost their sales channels.
Enabling commerce on WhatsApp stands as a clear winner in the race for Conversational Commerce. WhatsApp acts as an interaction between the conversation and conversion, by enhancing customer engagement and creating seamless shopping journeys. It acts as a catalyst for brands to target and retarget new and existing customers using a single dashboard.
In the infographic, Gupshup illustrates the unique ways that brands can Connect, Converse, and effortlessly Convert their prospects into customers. We also highlight the top use cases in the Retail Industry and how WhatsApp can be the enabler to increase sales, build new relationships with customers, and contribute to the growth of their business.

Blogs you will want to share. Delivered to your inbox.
Business Email
×
Read: Strategic Insights: Leveraging Click-to-WhatsApp Ads to Re-engage and Convert