The Ultimate WhatsApp Business Checklist
On May 7, 2021
Generic
WhatsApp Business API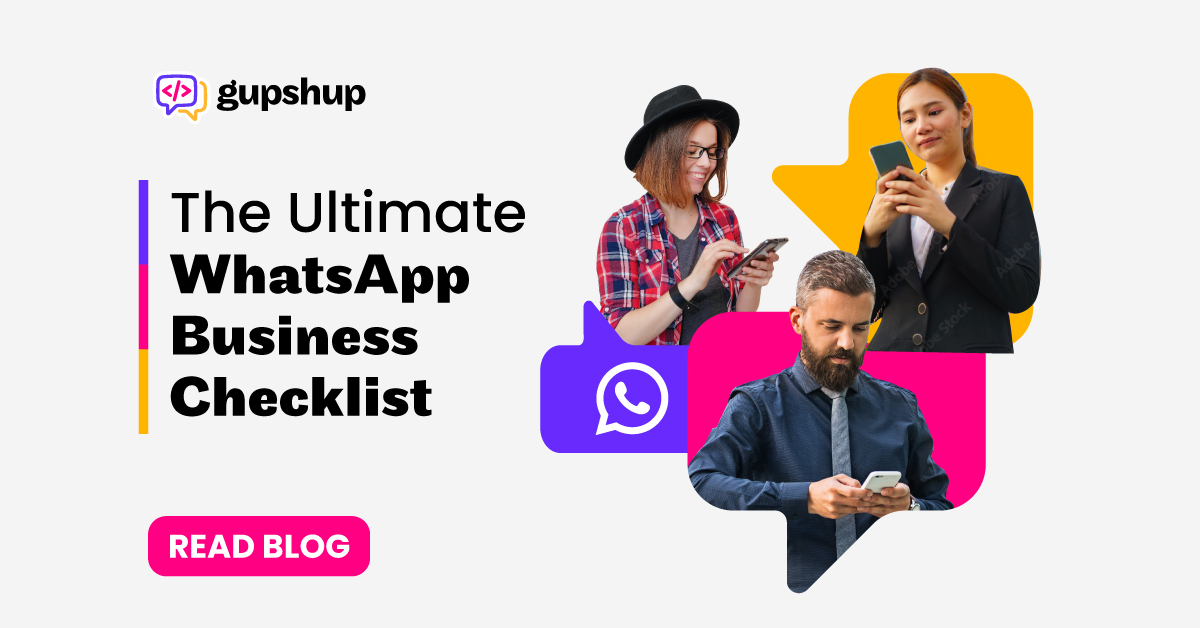 Messaging applications such as WhatsApp, Facebook Messenger, Telegram, and Hangouts are used by many businesses to reach a larger audience and grow their presence. Research by Pew Research Center has found that messaging applications help businesses boost engagement rates, and allow them to be in touch with their potential customers. Other surveys have also found that many users who use mobile messaging applications tend to support businesses that they can message directly, and receive quick services and support from.
Among the many messaging applications currently available, WhatsApp is one of most popular, even with businesses. A dedicated application called WhatsApp Business provides ample tools to organise, automate and simplify their communication processes. This enables businesses to safely and securely communicate with all customers who use the WhatsApp application in their day-to-day lives.
WhatsApp Business allows companies to create a public profile of their business, and provide basic information like their address, website, services, products, and other details that they deem necessary to share with their audience. The application also allows them to label different kinds of chats, like new customers, returning customers, the order in transit, and order completed, so they can . Business owners and managers can also automatically set away messages and quick replies for frequently asked questions.
WhatsApp Business is a powerful tool for all kinds of businesses in every industry. However, before implementing it, business owners and managers must consider multiple aspects – and even constraints – to ensure its successful and sustainable use for expanding the business.
WhatsApp Business Checklist
Before creating a WhatsApp Business Account, organisations should use their communication number to verify their business profile. This  makes further communication easier for customers, and for the company as well. Relevant details related to the business name, address, contact, products, services, etc., should be accurately entered. These details can be entered using the path Settings > Business Settings > Profile.
Once the business profile is successfully created, it is suggested that business settings should set up the applications with smart messaging tools available in them. These smart messaging tools help the organisation save time and effort by generating automated greeting messages, and by providing quick replies to general or repetitive queries. It's essential to set up these automated messages and quick replies with high accuracy to ensure optimum engagement.
You can customise these aspects very easily. Go to Settings > Business Settings. There are three available options under this menu: Away message, Greeting message, and Quick replies. Set up each type of automated message as per your requirements. We suggest setting up an automated away message whenever you are not available to reply to customers, say, outside business hours, or on public holidays like Diwali or Christmas.
The frequency of message delivery can be set at all times on a customised schedule or outside business hours. A greeting message is generally sent out automatically to customers when he or she messages for the first time, or after 14 days of inactivity. You can set up basic replies against selected keywords to provide quick, automated replies to specific questions without adding human interaction. You can  also direct customers towards specific departments if they have unique queries.
Once the WhatsApp Business Account is appropriately set up, focus on using it effectively. Keep updating your business profile, so customers can see the latest information about your company.
Follow these best practices to effectively use WhatsApp Business:

Label Conversations: Keeping track of all sorts of customers is one of the most important tasks for organisations using WhatsApp Business. Assign a label to each conversation to help you interact with a large number of users with similar features (or queries) simultaneously and quickly. To set up the labels, tap on a specific chat menu, tap on NEW LABEL, and enter the desired name. After this, any chat conversation can be labelled using listed labels, and tapping 'Save' in the chat conversation menu.
Using WhatsApp Business on Desktop and Web: This practice is recommended for easy and quick interactions with a large number of customers. Multiple support staff can provide the necessary support to customers, and provide necessary solutions to improve the overall customer experience.
Setting Up One-on-One Support: Providing one-on-one support is one of the most significant advantages of WhatsApp Business, especially for small businesses. It allows them to stay in constant touch with customers for quickly resolving their queries, and providing necessary support as and when required. WhatsApp Business also allows the business user to send all kinds of media (e.g. attachments) to customers, and vice versa, so that customers can be supported and helped in the best way possible.
Send Regular Updates: WhatsApp Business allows users to send out timely updates related to the business to all customers, or to specific labelled customers. For example, a new product or service can be introduced to customers to create a need and encourage them to make a purchase. Even a broadcast list can be created to send out messages to 256 contacts simultaneously to save time, instead of needing to send individual messages to every contact.
Conclusion
We hope you find this checklist useful. If you have any further queries about setting up WhatsApp Business for your organisation, contact us at sales@gupshup.io
Blogs you will want to share. Delivered to your inbox.
Business Email
Recommended Resources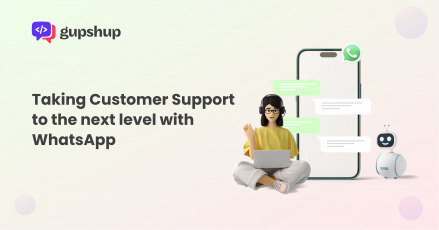 Discover how WhatsApp is revolutionizing customer support, providing a seamless & efficient communication channel to elevate...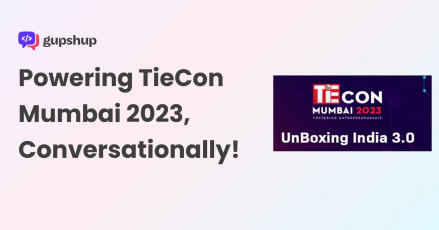 TieCon Bot, enables the event delegates to navigate the event intelligently allowing them to interact with...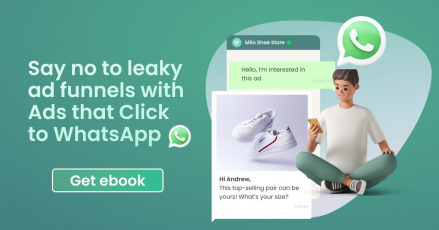 Read the eBook by Gupshup to uncover you can increase your return on ad spends by...
×
Read: Chatbots for WhatsApp – A Beginners Guide