Ways To Engage Better With Your Customers During Covid-19
On November 5, 2021
|
3 Minutes Read
Chatbots
Conversational Engagement
Generic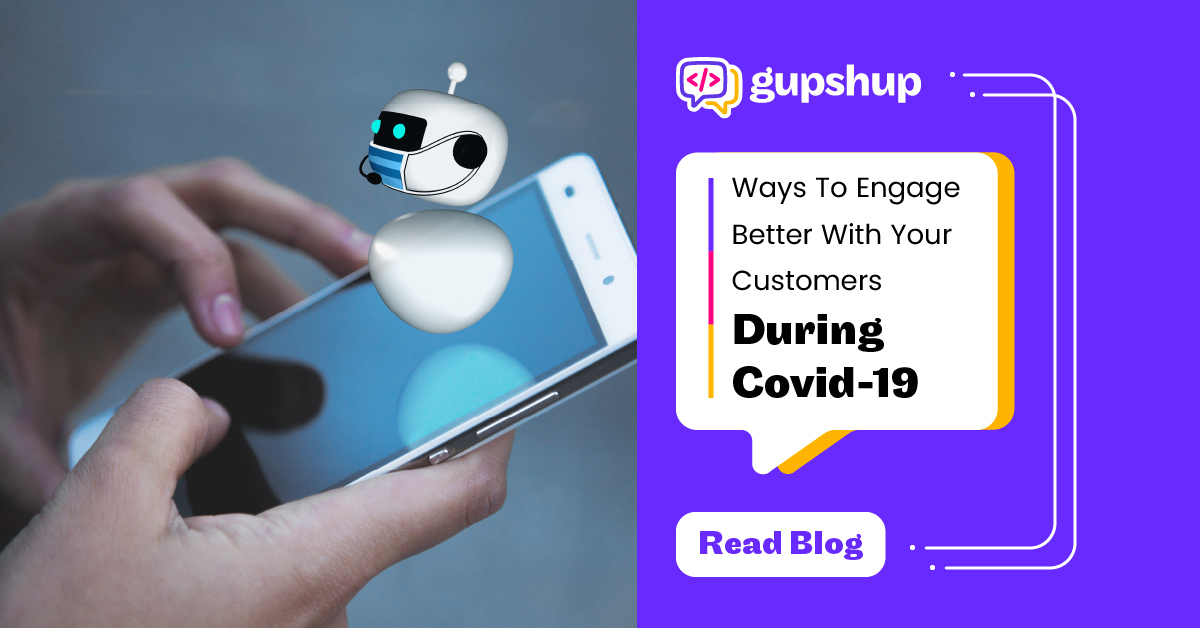 As covid-19 continues to spread across the world, businesses are facing a lot of growth ambiguity. Industries such as airlines, manufacturing, hospitality are severely impacted to bring down their production and, in a few cases, it has come to stop their operations. To an extent, everyone is in the same boat, but your situation is likely unfolding uniquely. As we continue to navigate the uncertainty of covid-19, many of the businesses are struggling to find ways to engage and be in touch with their communities.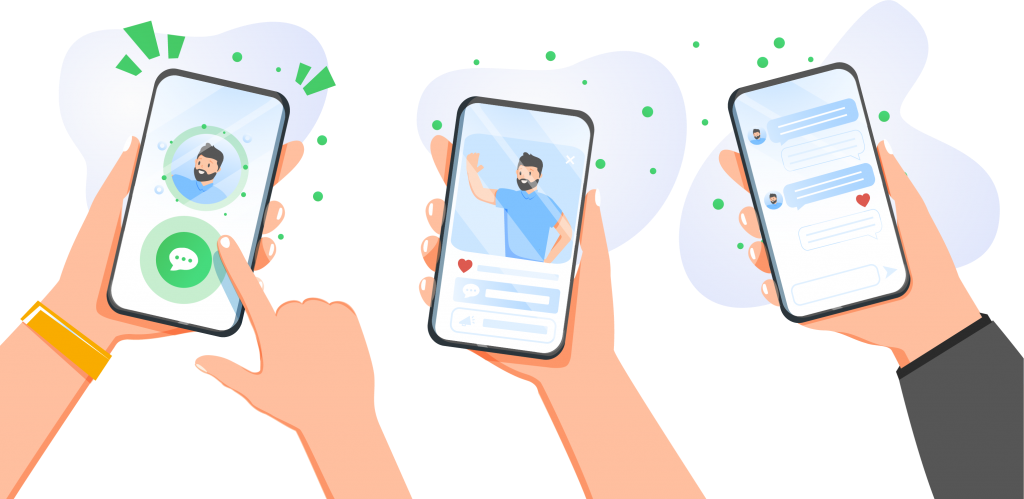 In an effort to help out, we've compiled three strategies for keeping your customers engaged and connected during this time:
Communication Campaigns
In the time of crisis, when anxiety is at an all-time high, clear and timely communication becomes essential. It's important to understand that customers also work from home, so there's a lot businesses share with them. Businesses need to ensure that they take the right measures and send out critical information. SMS messaging is one of the most effective forms of communication. If the customer database with phone numbers is in place, you can reach out to them with urgent updates through a SMS campaign. As per Gartner, emails are opened about 20% of the time while SMS messages are opened up to 98% of the time. Going beyond SMS, others include OBD and IVR – sending pre-recorded voice content to customers with any alerts.
Interactive Chatbots
Across the globe, businesses are struggling to find ways to communicate with their customers as their physical location remains closed to the public. As artificial Intelligence is radically redefining the customer service landscape, businesses are shifting to bots to enhance customer conversations and achieve faster growth. In times like these, chatbots can play an effective role with a quick response time and fast resolution. As the pandemic widens, more and more brands will be attempting to solve their customer concerns by integrating chatbots as part of their communication strategy.
Personalized Email Marketing
Email continues to be one of the popular marketing channels. Especially in times like these, a personalized email outlining the steps your company is taking to keep customers safe can have a tremendous positive impact. This can be furthered by addressing customer concerns and providing additional options and solutions.
Hope this motivates you to rethink or kick start if you still haven't your communication strategy and ensure your customers don't get lost in the crowd amidst this chaos.
The Gupshup solution
With a smart messaging campaign, you can do much more than share information or updates with your audience. You can also engage them in meaningful, two-way conversations, involve them in your brand-building process, and nurture beneficial relationships with them.
Gupshup enables better customer engagement through conversational messaging. Gupshup is the leading conversational messaging platform, powering over 6 billion messages per month. Across verticals, thousands of large and small businesses in emerging markets use Gupshup to build conversational experiences across marketing, sales and support. Gupshup's carrier-grade platform provides a single messaging API for 30+ channels, a rich conversational experience-building tool kit for any use case and a network of emerging et partnerships across messaging channels, device manufacturers, ISVs and operators. With Gupshup, businesses have made conversations an integral part of their customer engagement success.
#LetsGupshup to know more.
Blogs you will want to share. Delivered to your inbox.
Business Email
×
Read: Conversational Messaging Solutions for Logistics