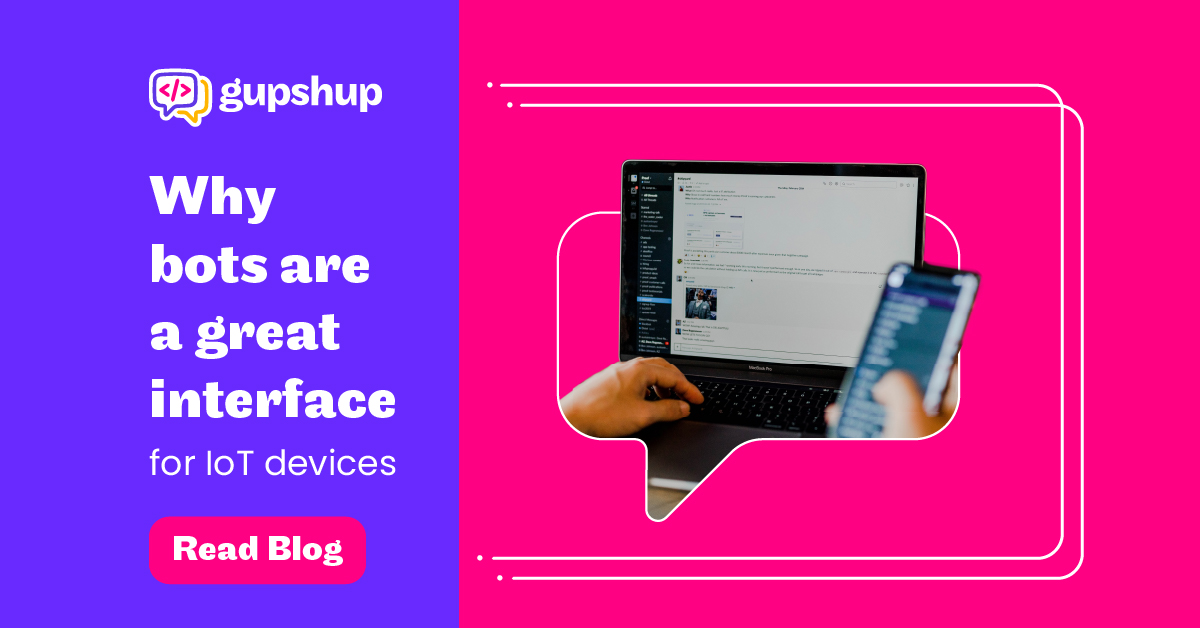 Why bots are a great interface for IoT devices
Chatbots, Generic
On June 23, 2017
The Internet of Things ecosystem is huge! Intel predicts the ecosystem to grow to 200 billion IoT devices across the world. That is 200 billion Smart devices that use wireless technology to talk to each other. Currently, all consumer applications of IoT use mobile apps as an interface for users. For instance, a user can dim the lights on a smart bulb or increase the temperature on a smart thermostat, using its corresponding mobile app.
But rapid innovation and expansion in the smart appliances space mean that there are a large number of different devices out there leading to a very fragmented ecosystem. A user with more than one smart device will invariably have to install and get accustomed to multiple mobile apps to operate the smart device. This also means that everyone in your household will have to learn UI patterns for each different app. This is where bots can disrupt the IoT space.
Ever since Facebook launched chatbots during F8 in 2016, there have been 100k bots launched on FB Messenger alone! Add the other messaging platforms such as Slack, Skype, Kik, LINE etc and you have a ton of chatbot usage across the world. Bots allow users to consume a service without the need to download and 'learn' a new app. Bots also operate using natural language so the barrier for a new user to interact with a bot is really low. Bots provide the ideal interface for an IoT-enabled smart device. Commonly used functions can be presented as buttons to the user whereas customised presets can be text-based. Take the example of a smart bulb. The most-common use case – switch ON/OFF, can be a button within the chat window but you can ask the bot, via text, to switch to romantic lights at a certain time. (see image below) These bots can also work on voice platforms as well. Smart speakers such as Amazon Alexa and Google Home already have integrations with most smart appliances so interacting with them is hassle-free.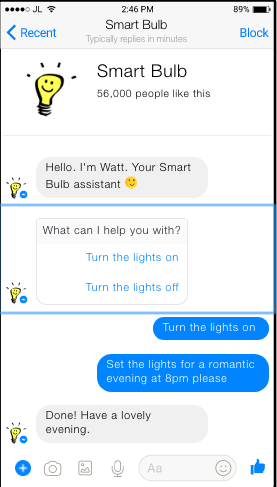 A vertical that has adopted IoT-based smart devices is the hotel and hospitality industry. Rooms are equipped with IoT appliances that aid in guestroom automation. Guests don't need the added overhead of downloading, signing up and then pairing their devices to control these applications considering the limited usage. They'd much rather interact with it using a bot and in natural language. Get used to having an added guest like Alexa in your hotel room soon!
Bots can improve the IoT experience considerably but they can truly disrupt the ecosystem when bots can communicate with other bots. So far the narrative around bots has been centred around humans communicating with bots but imagine a world where bots can communicate with other bots to make your life more simpler. For instance, the bot in your smart fridge can detect when you run out of eggs and talk to the Amazon bot to order more eggs. Bot to bot communication enables these amazing possibilities and a lot more. The bot ecosystem is still in its early days but it already has gained wide adoption. It will only be a matter of time before it gains widespread use among IoT devices as well.
Blogs you will want to share. Delivered to your inbox.
Recommended Resources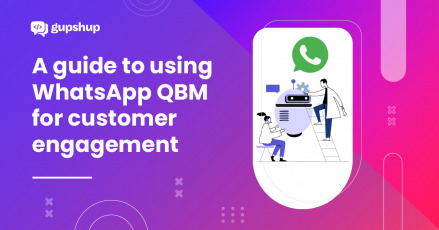 Whatsapp quality based Messaging QBM| Why use Gupshup QBM.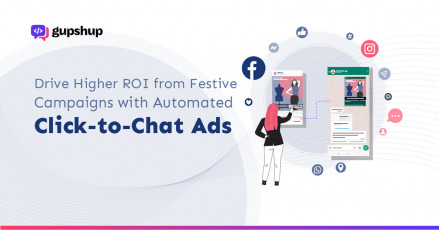 Learn how click-to-chat ads can help you drive higher ROI from Festive Campaigns with Automated Click-to-Chat...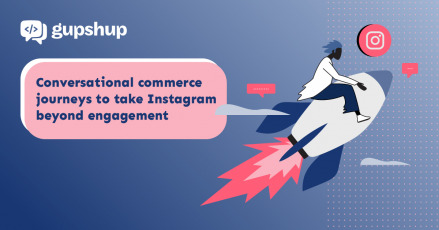 Know how to leverage automated conversations to drive commerce on Instagram through conversational commerce journeys
×
Read: Introducing the new IDE Bot Builder