Why Does the Travel Industry Need Conversational AI?
Instant responses are critical in the travel industry as travelers cannot rely on traditional modes of communication like email. Be it hotel bookings, arrival of cabs or sharing of tickets and boarding passes, instant support is critical during travel. The best communication channel to leverage to assist travelers is messaging. Conversational AI-powered chatbots built on messaging platforms boost user experience by miles.
We, at Gupshup, have channeled our conversational AI domain expertise to draft an eBook that discusses the various travel use cases in detail. 
Download the ebook to understand:
Value addition with conversational AI 

Various travel use cases that chatbots can help the travel agencies

The Capabilities of messaging platforms to simplify travel use cases:
Recommended Resources
D2C businesses can personalise user journeys for customers using conversational AI from Gupshup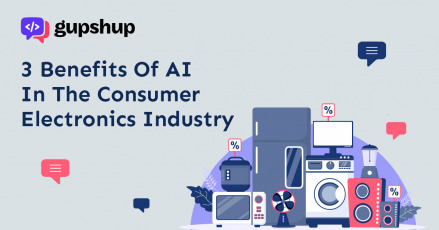 Learn how conversational AI is helping consumer electronics business owners boost user satisfaction and engagement. See...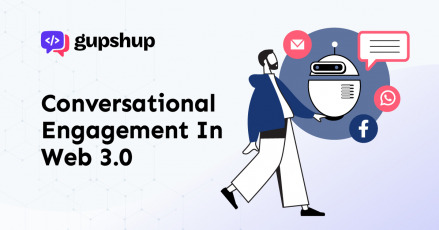 Read on to understand the need for creating conversational engagement in web 3.0