Martech Asia 2021 A Virtual Summit – Webinar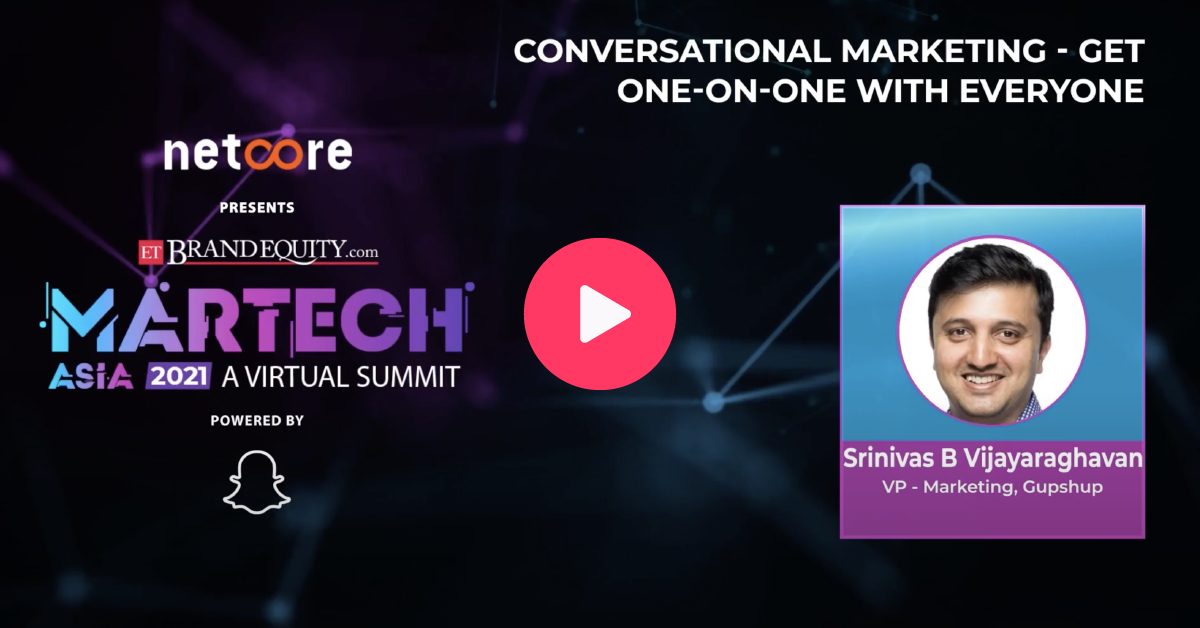 Conversational Marketing – get one-on-one with everyone
In this webinar, Martech Asia 2021, A Virtual Summit, led by Netcore and presented by Brand Equity, Srinivas B Vijayaraghavan, VP – Marketing, Gupshup talks about how Martech is no longer a choice for any organisation but a necessity. He discusses how Conversational Marketing helps businesses take their customers through the marketing funnel through a series of personalized conversational experiences. The intent is to help strengthen customer relationships and enhance customer loyalty through support workflows and online reputation management. Watch the webinar to know more.
Recommended Resources
D2C businesses can personalise user journeys for customers using conversational AI from Gupshup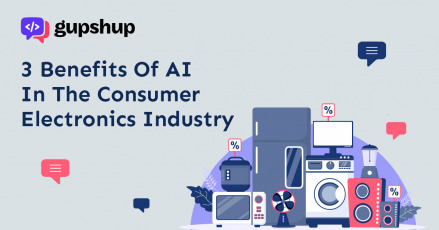 Learn how conversational AI is helping consumer electronics business owners boost user satisfaction and engagement. See...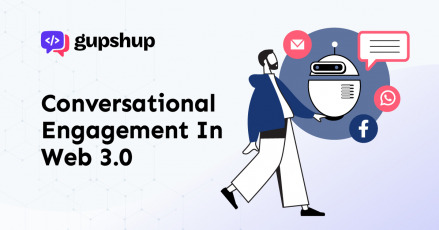 Read on to understand the need for creating conversational engagement in web 3.0