How Coinbase Used Conversational Advertising During The Super Bowl LVI
On March 7, 2022
|
4 Minutes Read
Conversational AI
Conversational Marketing
Cryptocurrency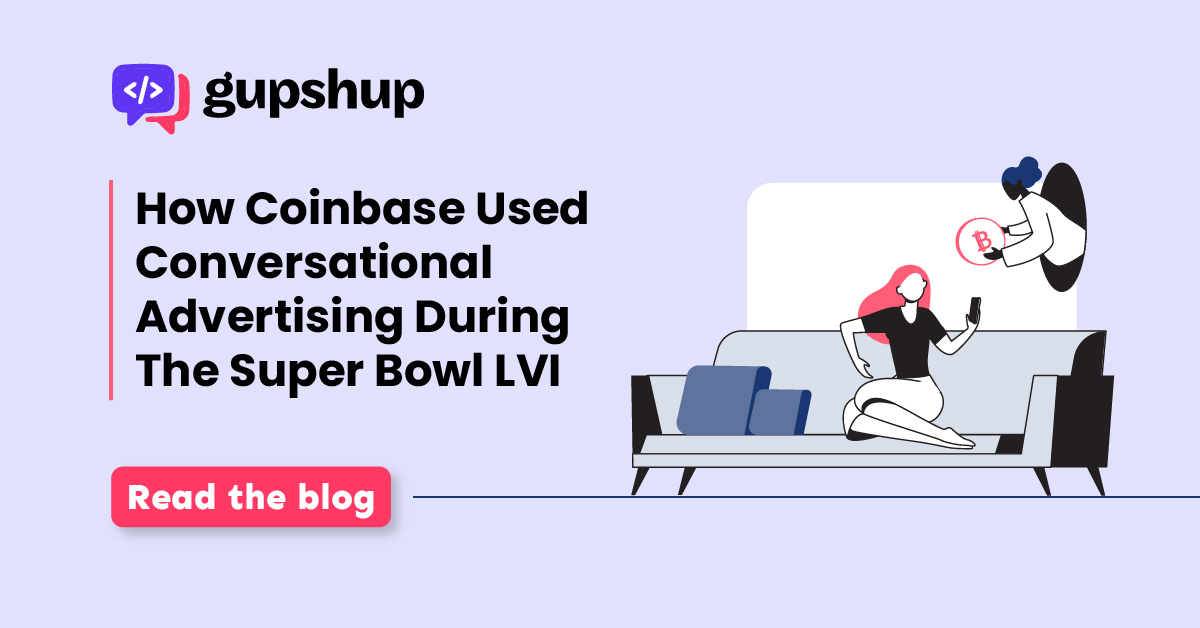 Several crypto exchanges decided to promote their services during the recent Super Bowl event. However, Coinbase took an early lead in the Crypto Bowl with its ad spot that was unique and instantly got viewers' to grab their phones and smoothly head over to the signup page. While other companies might have spent a lot of money on a swanky 30-second ad which featured celebrities or exorbitant amounts of greenery and visual effects, Coinbase decided to take a different route by placing a multicolored QR code on the screen that bounced around like the logo of a DVD player's screensaver.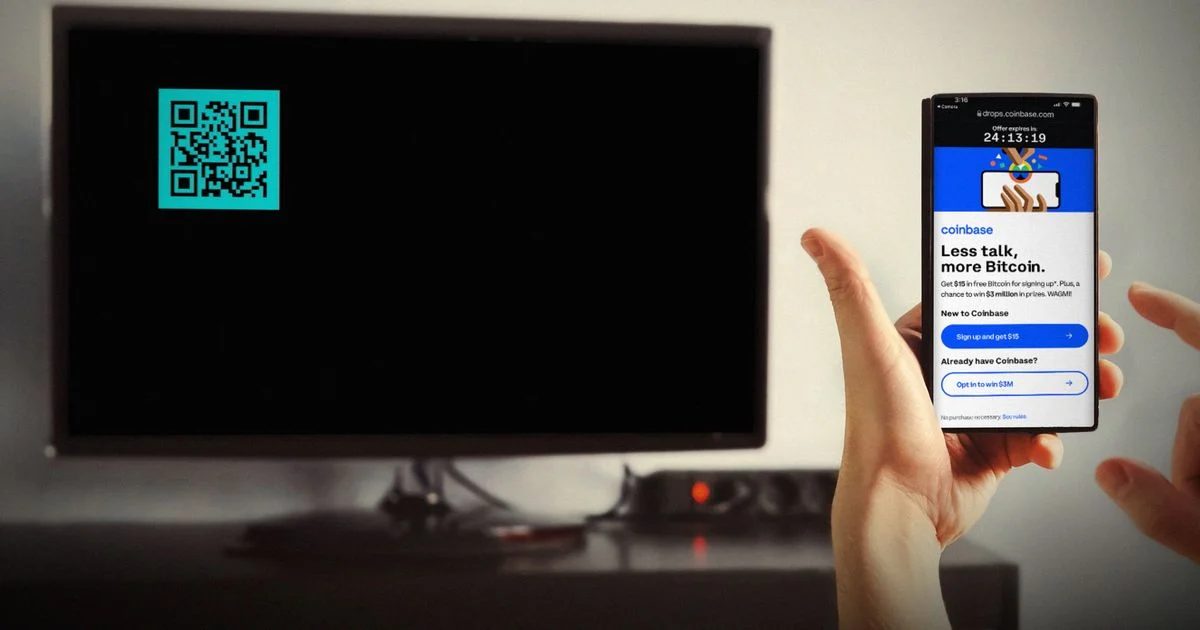 (Source)
The crowd went wild as the square bounced across their computer screens – some say that this offer is "forward-thinking". Only when bemused onlookers trained their cell phone's camera to the code did the ad buyer's name appear so as not to deceive viewers into thinking they were seeing anything else beside an ad.
If the user chose to activate, this code would give them $15 worth of Bitcoin on Coinbase's website. The call to action attracted a lot of people – which called brilliant, while others called 'greedy'. Either way, Coinbase's app reportedly crashed for some users while others experienced error screens when they tried to redeem the offer. The 60-second ad estimatedly cost $14 million!
Coinbase's Super Bowl ad takes a rarity in the field of conversational marketing or conversational advertising via QR codes.
What Conversational Advertising Can Do For Brands
Conversational advertising is the idea that you can create and implement one-to-one, highly tailored experiences for customers while they are at the very beginning of the sales funnel.
Imagine you're at a dinner party and are trying to start up an interesting conversation. If your opening speech was anything but memorable, people would likely lose the desire to continue engaging in the conversation with you.
Conversational advertising aims to provide marketers with a way of presenting their brand that catches and keeps consumer attention throughout the entire customer journey by using techniques such as avatars, animated characters and conversational storytelling to customize each consumer's experience. Through buttons or emojis, such messaging also allows consumers an easy way of connecting with brands through digital channels, which is especially important for today's younger customers who have grown up with smartphones and digitized platforms like Instagram or Kik.
Brands can use a conversational ad to be more effective in reaching their consumers. Conversational marketing also allows you to create a better customer experience and increase your sales. Any ad or website can be made conversational by deploying conversational AI marketing throughout the entire customer acquisition funnel. Conversion is one of the best benefits of being able to communicate with customers through the way they want to be communicated with because that's what makes them feel more comfortable when sharing information on their end, particularly when it comes down to giving their payment info, for example.
Conversational Marketing: The Future of Advertising
Conversational marketing is definitely on the rise. A conversational landing page can prove to be a great way of engaging and converting potential customers, who might otherwise flounder around on your site with no real direction before abandoning it completely. But, as they go on to explain, all advertisements could be created with a conversational touch – altering how we engage people throughout the entirety of their journey from lead generation through conversion. Most importantly though, being able to deploy AI to your marketing funnel in order for the experience for future customers and current clients alike to be enhanced and more conversions carried out is another great plus point for brands looking keep up with the conversation.
Conversational marketing is a vital part of todays marketing strategies. After all, if you're not talking to your audience in the way they are most comfortable with, you run the risk of not being successful in making conversions, no matter how great your content or advertising campaigns have been so far! The main benefits we see with conversational content are: people ideally tend to enjoy engaging with it, it tends to stand out and be remembered better because of this preference for conversation. You can also build trust by treating leads as humans. Another major benefit of conversational marketing is that it improves your customer experience throughout their journey on your website or through an ad.
Let's Gupshup
Create QR-code enabled chatbots that can convert physical surfaces into conversational interfaces. Take your customers through the marketing funnel via a series of personalized conversational experiences on messaging apps, across physical and digital surfaces.
Check out our integrations right here. Experience an online restaurant yourself: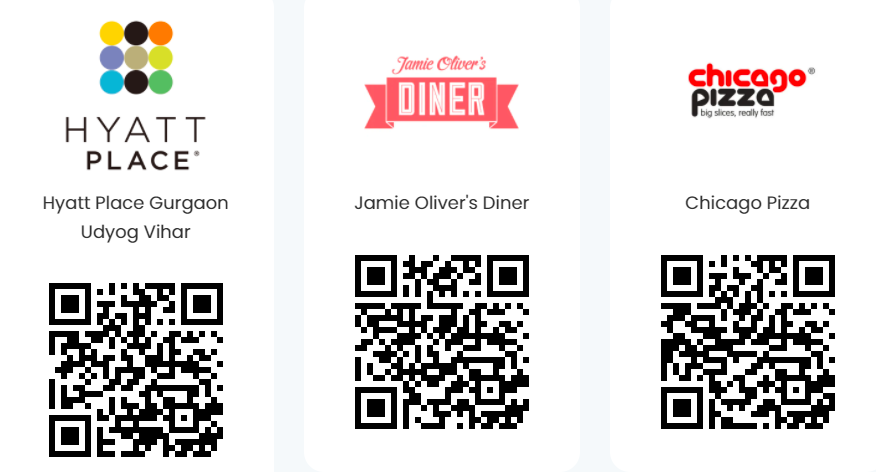 Personalize marketing at scale with Gupshup. #LetsGupshup to know more.
Blogs you will want to share. Delivered to your inbox.
Business Email
×
Read: 7 Ways To Start Utilizing Auto DMs Instagram Facility