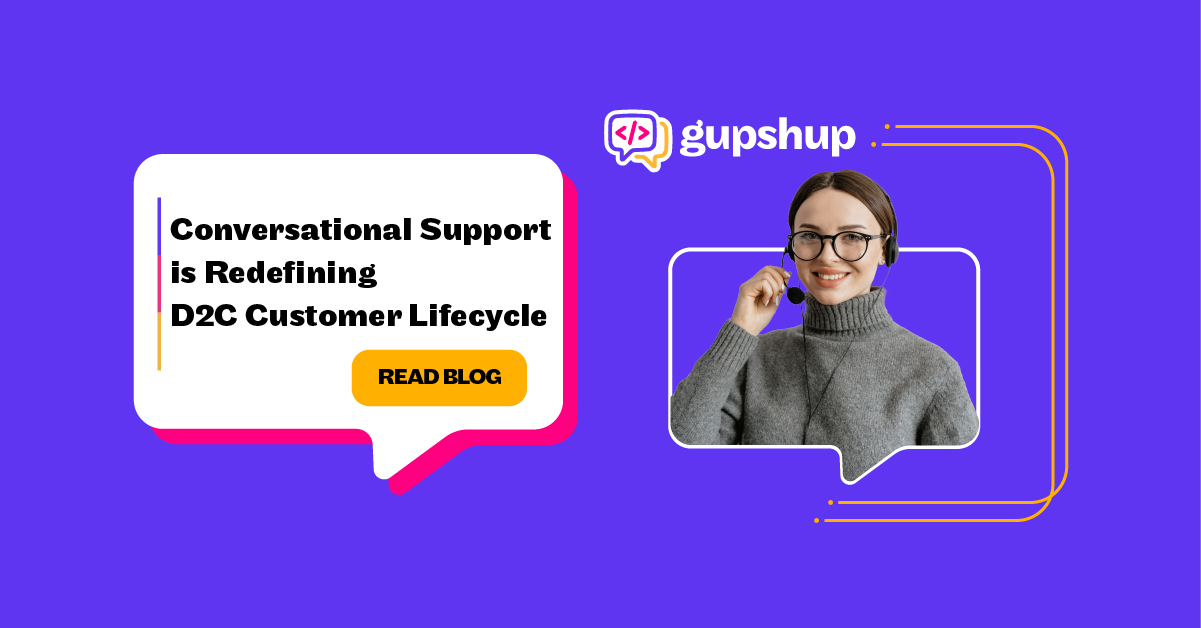 Conversational Support is Redefining D2C Customer Lifecycle
Chatbots, Conversational AI, Conversational Support, D2C & E-commerce
On October 25, 2021
It's a well-known fact that the way people shop is changing. In fact before and even after making a buying decision, people are communicating with brands in ways like they never have before. That's why it's so important to be able to communicate with your customers on their terms, not yours.
This is where conversational support comes in. By leveraging conversational support, you can engage users in a conversation that feels more natural and convenient than sending an email or making a phone call. It also allows you to improve customer service and sales without spending money on extra staff members.
In this article, we'll discuss conversational support and how this new way of communication can benefit your business. Keep reading to find out more.
What is Conversational Support?
The term "conversational support" refers to the ability of both parties involved in a conversation to communicate back and forth, as opposed to just one party doing all the talking or listening. It's an evolution of e-commerce that enables businesses and consumers to interact naturally with each other through messaging apps.
This means that instead of typing out or calling a company about your service issue, you can just send them a quick text message using SMS marketing. Ideally, you should be able to resolve the problem without needing any help from an actual person – this is where automated bots come in.
What can Conversational Support be used for?
If you decide to use conversational AI for e-commerce, then there are several ways your company can benefit:
1) Allow customers to reach someone
It's easier for customers to reach someone if they have an issue with their product or service. Instead of having to search through your website for support phone numbers and email addresses, they can just message you directly through a messaging app.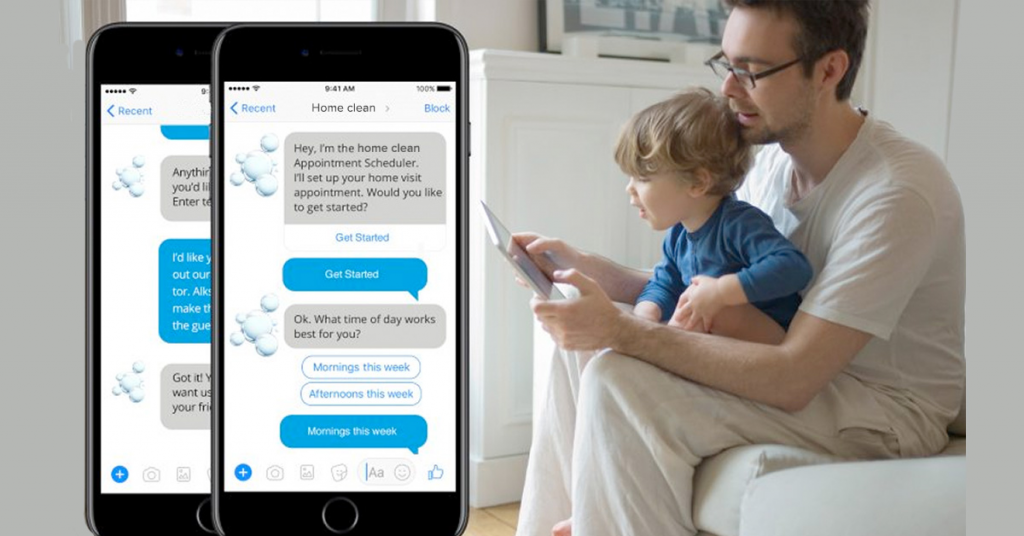 2) Help customers choose the right products
It's easier for customers to browse your products than ever before. Instead of having to go through your website's product pages, users can message you directly and ask you questions about the products without needing to leave their messaging app.
This is good because it cuts out some time-wasting steps from the user journey. Whether you are dropshipping high ticket items, or selling a cheap product, having the technology in place to help customers is crucial. However, it also means that you'll need a chatbot with sophisticated filters if you want your chatbot to return accurate answers when asked questions.
3) Give everyone more options when communicating
Brands are always looking for new ways to communicate faster and easier with their customers, and conversational support gives them another option to do the same.
It's also good because it opens up e-commerce opportunities for building a personal brand – opportunities that might not have been there before. However, it does require companies to be more active on social media than they previously were.
Why conversational support matters for businesses
One of the biggest benefits of conversational support is that it can make your business more efficient. When processes are automated through chatbots, there's less room for error.
When you're able to send and receive messages with customers using natural language, it can be easier for your team to resolve customer issues.
Another advantage is that, if you offer customer service through chatbots, your customers can get their questions answered in real-time. It's also nice to be able to send automated welcome messages when someone signs up for an account.
Why conversational support matters for consumers
For the most part, the biggest benefit of conversational support is convenience.
Consumers are increasingly interested in interacting with businesses through messaging apps rather than picking up their phones or calling them. They like the fact that they can easily address issues without having to wait on hold or even talk to an actual person.
In addition, when companies start offering great consumer experiences (experiences that are fast and convenient), people are more likely to share their experiences on social media. That can lead to more people signing up for your company's services or buying your products.
Examples of conversational support in businesses
Here are a few examples of companies that have been using conversational support successfully in their business:
1) Uber
Uber is one of the most well-known companies that uses conversational support. You can book an Uber ride without ever having to pick up the phone or type anything onto a computer. Instead, you just tap the app and if necessary, you can also chat with your driver.
2)T-Mobile
T-Mobile offers a bot that lets you ask questions, or tell what you'd like to do next. For example, say you want to start a new family plan with T-Mobile or even want to see what's currently on offer. By tapping a few buttons, you'll have all the information you need, right in front of you.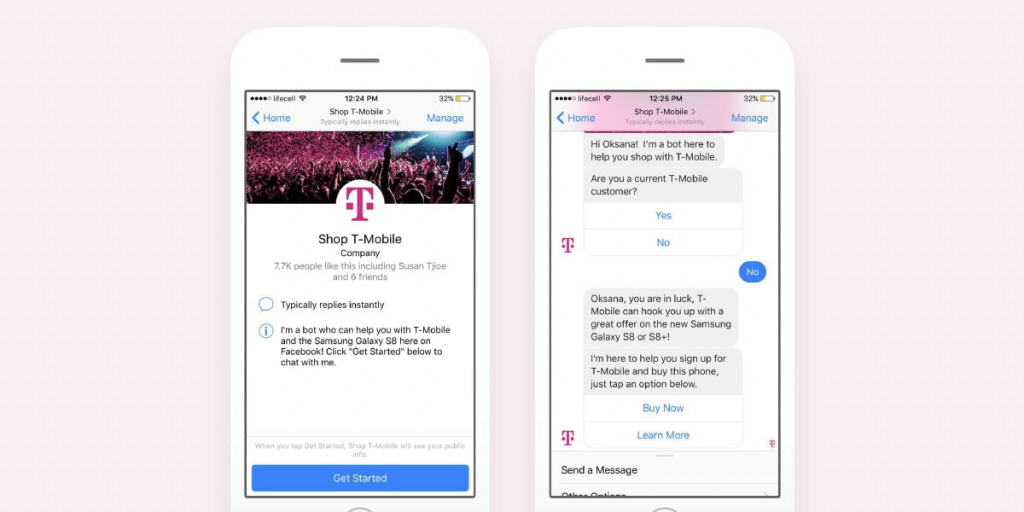 You can send the bot a message or just type out "new plan" or whatever else you need help with. In return, the bot will send you information about different plans and packages that are available for T-Mobile customers.
3) Domino's Pizza
As another example, Domino's has an incredible conversational support experience called Dominos Bot. If you have a problem with your pizza order or if something goes wrong with your account, all you have to do is chat with the Domino's bot. If needed, the Domino's team members will then take over the conversation and do whatever they can to help you.
What conversational support looks like for your business
Now that you know what conversational support is, the important question here is – how can it help your business?
The best solution depends on the way people are interacting with your company right now. For example, if someone mainly contacts you through phone calls or emails but you don't currently offer text support, then a text messaging-based chatbot might be the new ideal for your company. You should focus on making it easy for customers to contact you using the mediums they prefer.
Figuring out the gaps in your business and filling them up as best as possible – while keeping in mind that you are doing this to make your customer experience better – is the best way forward. The type of business you have also dictates how a chatbot can be used. Have a look at this low-cost insurance chatbot example for more information about an industry-specific use case.
The future of Conversational Support
Over the next few years, chatbots are only going to get smarter. They'll be able to do more things for your business and help solve customer's issues even faster.
Several companies are already working on natural language processing technology, which will make it possible for bots to understand what you're trying to say in any language. This way, customers won't have to follow specific commands when they text a bot. Instead, they should be able to talk to it like they would talk to another person.
This technology also makes it easier for companies that rely on chatbots (and their team members) because it could reduce the overall workload. It might not seem like much now, but conversational support is going to have a huge impact on businesses and the way they interact with customers in the future.
Also, having the opportunity to perform A/B split tests will allow you to find the right messaging that really works with your target audience.
Mistakes to avoid when using Conversational Support
There are a few key mistakes companies frequently make when they first start using conversational support.
1) Not being transparent and explaining to your customers how you communicate with them
If someone knows they're talking to a bot, they'll be more understanding of any mistakes the chatbot makes. But if it seems like they're being ignored because no one is available to help them, then they might get frustrated with your company's service. Moreover, if they don't have any idea that they're talking to a chatbot, then they might feel like they are being tricked once they figure it out.
2) Being too sales-y or pushy
Customers want to be able to interact with your bot in their way, so pushing sales onto them will just annoy them. They won't have much incentive to keep chatting with the bot and they'll likely stop using it after a few interactions. This can cause problems because if customers are annoyed by your chatbot, then they probably won't recommend your product or service to others either.
AI-powered chatbots are great when it comes to reducing bounce rates on your website since you are providing people with just the right experience – however, you shouldn't ruin it by pushing something that people don't want.
3) Having chatbots that don't solve customer problems
If there's no value in a chatbot or it's just wasting people's time, then customers will stop using it. This is especially true if the reason people are contacting your company is because they have an issue with your product or service that needs to be resolved.

If your bot doesn't solve their problem, then they'll just switch back to reaching out to real customer service agents and might even get annoyed by having to resort to other methods of communication in the future.
Conversational Support – FAQs
How does conversational support differ from voice assistants / virtual assistants?
Conversational support enables businesses to communicate directly with consumers via messaging apps and voice assistants, while digital assistants like Alexa focus on routing information rather than completing transactions or facilitating interactions between businesses and consumers.
Are AI chatbots secure?
There are some areas that need to be kept in mind when it comes to security. Tackling the risks of conversational AI security needs to be something that is addressed before a chatbot is fully functional and used by people. By doing so, you'll ensure that you have all your bases covered and that counter measures are in place to address such issues.
What are the benefits of conversational support?
There are several benefits to conversational support which include:
Simplified customer service
Cutting out the need for additional apps or devices
No barriers to entry
Instant delivery
Increased customer satisfaction and loyalty
Shortened support cycle
Improved conversion rates
Conclusion
In conclusion, conversational support is growing in importance as it will redefine the customer experience. Brands can increase their appeal to customers by creating an interactive chat experience. The most important takeaway, however, is that conversational support is the future of connecting with customers and building relationships. Keeping this in mind will ensure that customers will be able to get the answers they want, when they want them.
Gupshup can help you create a Customer Support Tool app that enables your support teams to respond instantly to customer service questions. Help them resolve issues faster with automatic replies and chatbots. In the age of messaging, your users can reach out to you on WhatsApp, instead of your website or helpline. Empower your support teams to communicate with these potential customers quickly through this tool.
#LetsGupshup to know more!
Blogs you will want to share. Delivered to your inbox.
Recommended Resources
What are AI-powered chatbots, how do they work, the benefits of chatbots and why are they...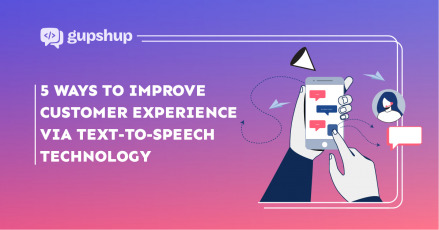 Take your customer support to the next level with text-to-speech technology! Read the blog to dig...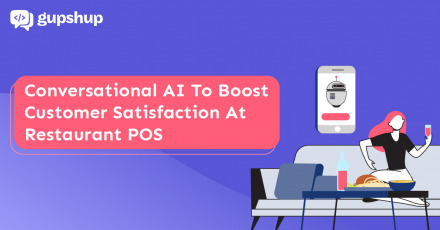 Conversational AI is helping the Food & Beverage industry enhance customer satisfaction at POS. See how...
×
Read: Build AI-powered Chatbots For Messaging