Build AI-powered Chatbots For Messaging
On October 26, 2021
Chatbots
Conversational AI
Conversational Engagement
Generic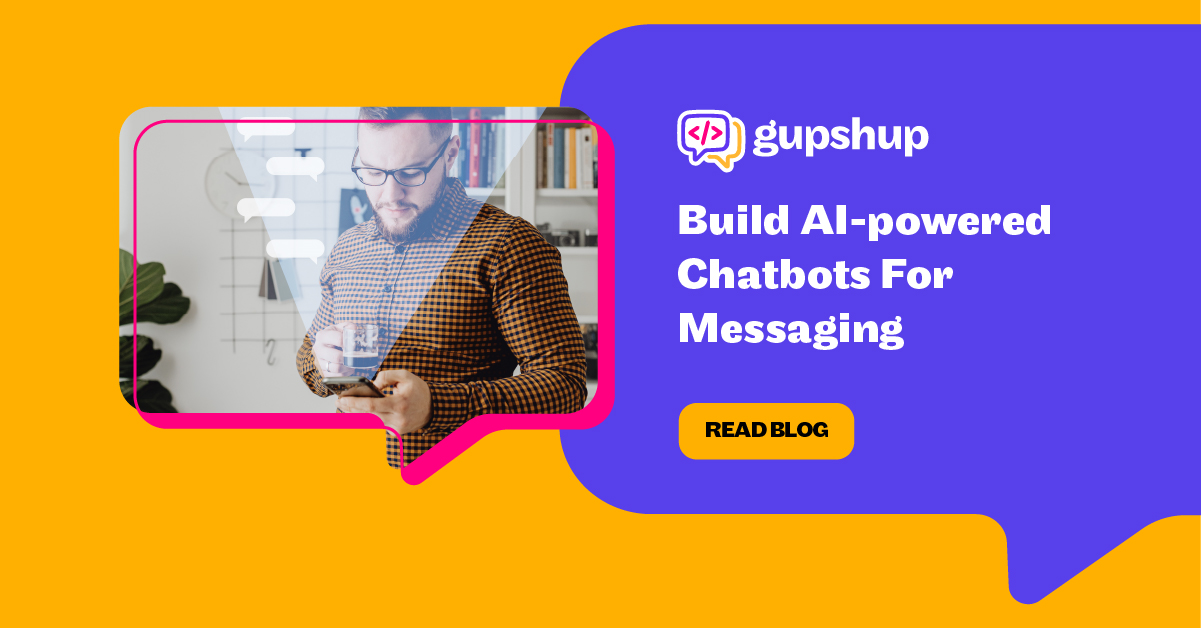 Many, if not most brands, have embraced digital presence like fish to water. They have taken the pandemic as a cue and turned it into an opportunity to grow in a world where everything has turned digital and flourish to the best of their abilities. The pathway to digital migration has been quite rapid, given that under normal circumstances, it would have taken at least twice the time.
In their hurry to digitize the platform and future-proof their presence in the business world, many brands overlook the intricacies involved in communicating with their target audience and existing customers online. As much as companies use AI, ML, NLP and other emerging technologies in their brand strategies, picking the right ones that suit their organizations' needs is critical to its success. For example, George Bernard Shaw said, "The single biggest problem in communication is the illusion that it has taken place." This is indeed a priceless statement, as brands are under the assumption that their message has been conveyed to the audience and that everything is taken care of.
This is what is happening in the real world, more so now than ever. Digital communication must be curated based on various factors such as buyer's persona, consumer journey, product or service in question, etc. Enabling human-like engagement is critical to connecting with the target audience and converting them into loyal customers. Conversational texting thus plays a pivotal role in the world of consumer engagement, conversion and retention.
What is Conversational Messaging?
Like normal conversations are between people, conversational messaging is a one-to-one conversation between a business and a customer. These can occur on any messaging platform used by consumers like Facebook Messenger, WhatsApp, SMS, Viber, etc. Unlike live chat, where customers await an agent's response, conversational messaging is more like texting a friend, with instant two-way conversations.
The importance of conversational messaging in the digital era cannot be emphasised enough. It is a fact that AI-powered chatbots are taking over digital marketing, helping visitors make informed decisions, enhancing conversion rates with instant conversational messaging and bringing in diligent customer care. With a projected worldwide market size of more than $1.3 billion by 2024, chatbots will be a driving force for business communications soon. (Intellectyx, 2019)
AI's role in the world of conversational commerce, marketing  customer service and engagement is only going to get bigger, and with more conversational Artificial Intelligence Technologies, chatbots will have the ability to:
Bring customized experiences to every conversation
Build positive relationships between the brand and the customers
Enhance customer satisfaction
Smoothen customer journeys with instant responses
Improve customer feedback and online brand reputation
Role of chatbots in conversational commerce and marketing
According to DigitalCommerce360, e-commerce sales have risen by 44% from 2019 to the end of 2020. With digitalization increasing rapidly today, the role of chatbots in the world of commerce is higher. According to  Juniper, 70% of all chatbots accessed will be retail-based by 2023. This is because the role of chatbots in conversational commerce and conversational marketing is not only to help reduce the cost of acquisition by assisting visitors in their purchase decisions, they also help drive repeat sales with proactive follow-ups and personalized recommendations. Conversational marketing also helps visitors along the consumer journey and boosts sales and customer retention.
Features of chatbots
Integration with CRM Platforms
With the ability to orchestrate workflows, chatbots are technically enabled to become a part of any customer relationship management platform. With real-time conversations that help improve relationships on various levels, chatbots enhance workflows to ensure smooth customer journeys for instant messaging, better decision-making, and faster conversion rates.
Targeted purposes
Chatbots are created with specific purposes in mind, without which the results would neither be accurate nor relevant. With clear targets and objectives, the chatbot is programmed to deduce the right keywords and produce impeccable results for strategy execution. WhatsApp chatbots are an excellent example of this feature.
AI that brings in smarter, better and faster solutions
To provide effective solutions to multiple problems, chatbots are empowered to understand and solve issues without manual intervention. Customer queries are taken care of with the help of conversational AI-powered chatbots to bring more innovative, better and faster solutions.
Simple user interface
This feature is critical to the success of chatbots. If the process is not simple, customers will refuse to interact with the brand itself. Aesthetically pleasing looks and simple workflows are critical to a successful chatbot.
Conversational maturity
Natural language understanding has helped chatbots progress from responding just to queries based on a set algorithm to understanding the context of a message – multilingual at that. On occasions when the response is not clear, chatbots are intelligent enough to propose an alternate option to the user.
Benefits of chatbots
Chatbots should become a part of your organization's marketing strategy, and here's some of the reasons why:
By representing your brand 24/7/365, they became the face of what you represent.
Chatbots ensure instant messaging, solve customer problems and promote sales.
By laying the foundation of conversational messaging, chatbots handhold a customer's journey from awareness to sales and beyond
Bringing deep insight into customer behaviour, regarding purchase patterns and predicting future decisions brings valuable action-oriented data to your brand.
With comprehensive features and possibilities, chatbots play the role of HR, IT support, sales, marketing and customer service.
Post the dawn of the Internet; websites were the hype. If a business did not have one, not only did their awareness and sales take a hit, their entire branding also did. After a few years, mobile apps increased, thanks to the dawn of cellular phones. With an overdose of the same today, businesses needed to ensure that they stood out with an out-of-the-box approach. Customers had many options to pick from, and brands needed to ensure that they had the upper hand. To reach the right target audience, conversational messaging became the need of the hour. Personalized instant messaging, the solution to Reach, Act, Convert and Engage, justified all the hype that came with it.
The Gupshup Solution
Gupshup is the front runner in providing a conversational messaging platform for businesses. Gupshup is the leading conversational messaging platform, powering over 6 billion messages per month. Across verticals, thousands of large and small businesses in emerging markets use Gupshup to build conversational experiences across marketing, sales and support.
Gupshup's carrier-grade platform provides a single messaging API for 30+ channels, a rich conversational experience-building tool kit for any use case and a network of emerging market partnerships across messaging channels, device manufacturers, ISVs and operators. With our solutions, businesses have made conversations an integral part of their customer engagement success.
Come build a chatbot that enables conversational messaging with your customers. #LetsGupshup to know more.
Blogs you will want to share. Delivered to your inbox.
Business Email
Recommended Resources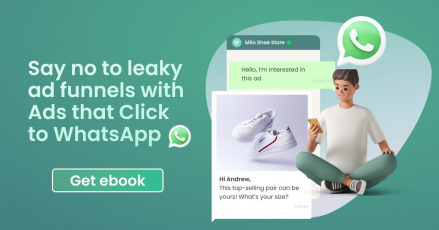 Read the eBook by Gupshup to uncover you can increase your return on ad spends by...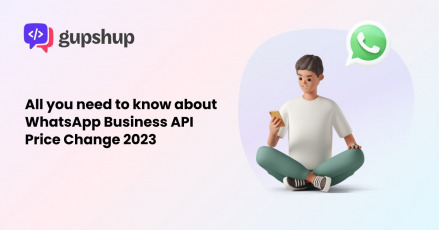 Learn about WhatsApp Business API's new value-based pricing and all the new features to look forward...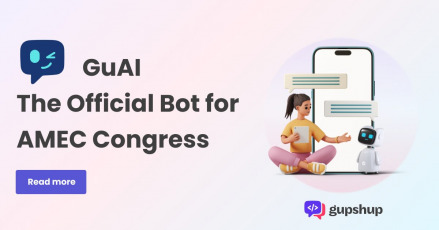 GuAI, the virtual assistant of AMEC Congress, enables attendees to interact with speakers and sponsors, access...
×
Read: Conversational Banking For Improved Customer Experience