Enable Business Messaging With Instagram Messenger API
On November 17, 2021
Conversational Engagement
Generic
Instagram API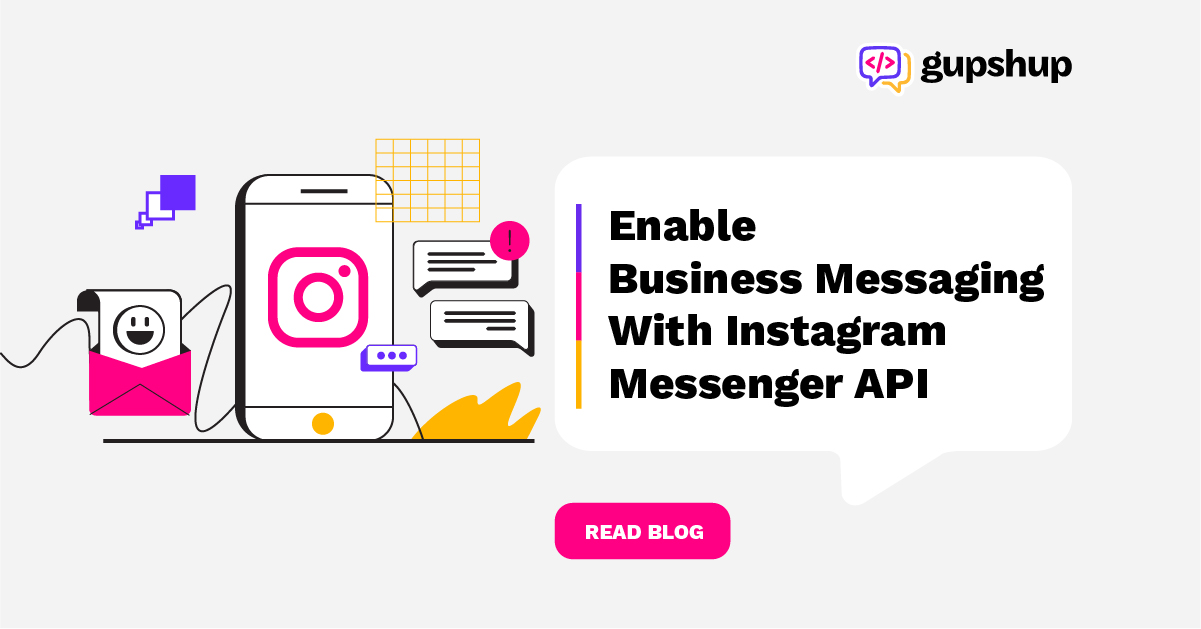 Instagram, today, has made a mark across the world with its marvelous features and easy-to-use navigation. A variety of content is posted on Instagram, such as promotional content, brand discounts, performance art, education, and awareness campaigns. Creators, influencers, and businesses have begun to use it as a platform to reach millions of people worldwide. The platform's direct message feature allows users to personally connect with their fans, followers, and friends. Both the account holder or creator and the consumer benefit from this arrangement.
Instagram understands that some users would like to keep their posts and other activities private. So, an account can be operated in either mode, private and open. Private, for those who share their content only with their approved followers and open for those comfortable sharing their content with everyone on the Internet. Therein lies the beauty of Instagram. It is equipped with several features in consideration of the privacy of its users.
"There are things you want to say publicly, and there are things that have to be done privately. If you can do both in a seamless manner, I think that can have some dramatic impact." – Beerud Sheth
Gupshup CEO Beerud Sheth and Srinivas B. V., VP Marketing at Gupshup, discuss how this app is another progressive introduction into the world of conversational business messaging, bridging the gap between consumers and companies. Listen to their discussion here.
The wholesomeness of Instagram
Instagram is powered by Facebook, which has enabled it to be more than just a photo-sharing app. It is now a complete channel for commerce – for influencers and brands alike. Its influence has been transformative, bringing out the creative potential in millions. When we think of Instagram, we can immediately picture incredible content presented most appealingly. The showcasing is engaging enough that it reaches all the creator's followers and more. Followers and viewers can comment on and like those posts. The comments raise doubt, show appreciation or critique. In addition, Hashtags are used under posts to enhance engagement.
The direct message feature has been recently upgraded to send automated messages using API. It enables you to have conversations or chats with people seamlessly, and that's just the tip of the iceberg. Instagram Messenger API also allows its users to tag themselves as an influencer or a business.
Indeed, the convergence of conversational messaging (private) and social media (public) has impacted how brands operate. Yes, a winning perk to Instagram is how it lets you interact with celebrities, influencers, and other individuals. For instance, Dwayne the Rock Johnson is one of the most famous people on Instagram, with over 270 million followers. Same goes for popular brands who have loyal followers.
Instagram is quite the gamechanger when it comes to marketing. Fashion influencers or food bloggers need to advertise their content on a platform with loads of engagement. Influencers act as a mediator to diversify any brand's range. Their task usually involves endorsing a brand or reviewing a product on their accounts for better reach. These posts and stories primarily market a brand, and the influencer's job is to answer any questions and give out important information. The questions are usually typical and predictable, such as "What is the price?" and "Are there different options available?" Influencers also monetize these promotional posts or stories. But, the only necessary criterion needed to make money out of influencing is engaging followers and ensuring regular interaction.
Customers can now directly message these businesses, ask questions about products, tag them in their posts, leave a comment on their posts, etc. This new way of business messaging helps businesses understand the pulse of the market, what millennials are thinking and what products drive them.
The Gupshup Solution
With Gupshup's Messenger API for Instagram, businesses can build their own chatbots and enable business messaging. Automated messages can be sent as soon as a text is received. The second part of this process is where the potential customers purchase from the brand. After the business posts about a specific product using hashtags and fantastic pictures, they enable people to buy the products. Chatbots also allow buyers to raise a complaint, request a refund, return, or cancel any product they ordered. Getting quick responses to their queries solves any upcoming problems. These can be dealt with quickly and privately.
"You can ask what you're interested in, and they will answer. It really changes the whole thing, it gives a very personal, intimate experience." – Beerud Sheth. Listen to the podcast to know how an intelligent chatbot can be a gamechanger.
#LetsGupshup to know more.
Blogs you will want to share. Delivered to your inbox.
Business Email
Recommended Resources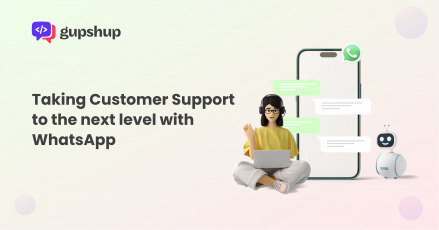 Discover how WhatsApp is revolutionizing customer support, providing a seamless & efficient communication channel to elevate...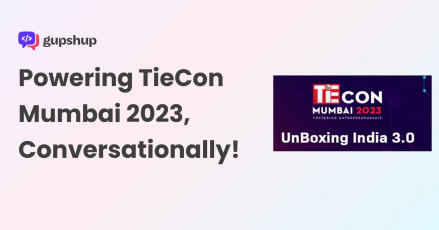 TieCon Bot, enables the event delegates to navigate the event intelligently allowing them to interact with...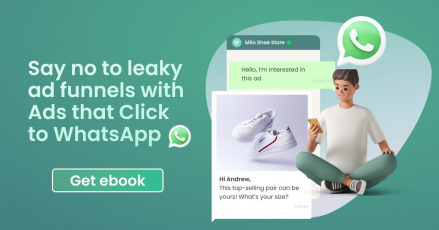 Read the eBook by Gupshup to uncover you can increase your return on ad spends by...
×
Read: What is WhatsApp API – All Your Queries Answered