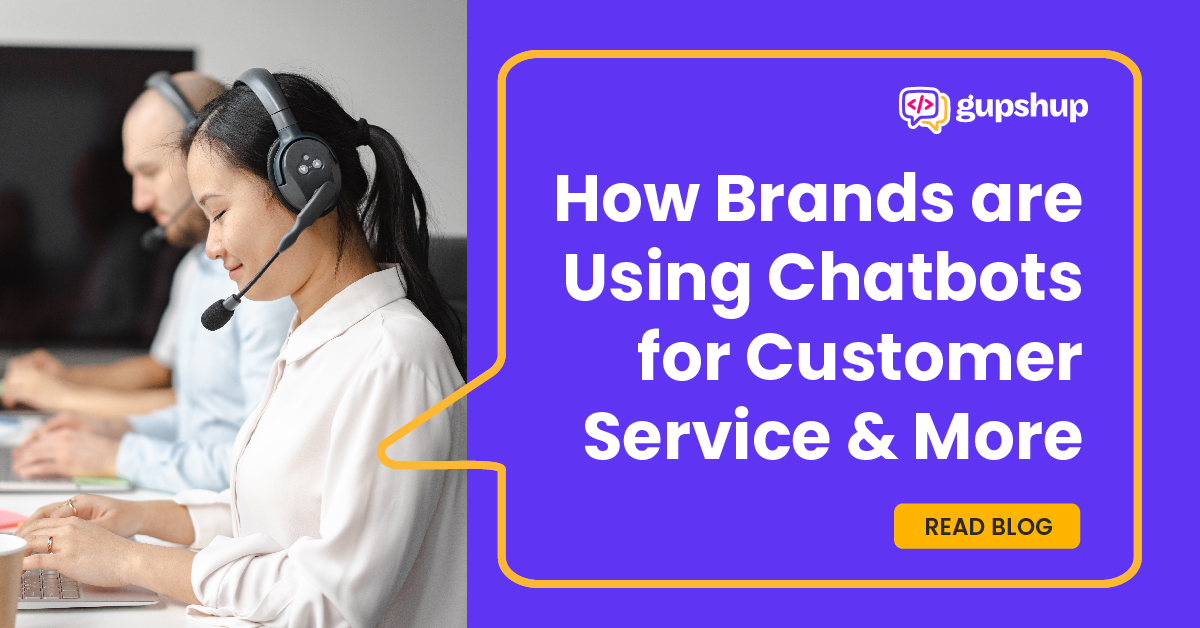 How Brands are Using Chatbots for Customer Service & More
Chatbots, Conversational Support, Generic
On May 23, 2018
Customer interaction is the key to success for brands. Whether it's to drive sales, handle customer service issues, or foster and continue a relationship, two-way communication is critical. As these interactions occur, companies must do everything they can to collect and analyze useful data that delivers a problem-solving result, and artificial intelligence (AI) is beginning to play an increasingly important role in this equation.
As AI solidifies its position as a cornerstone of innovation for businesses, it continues to evolve and adapt. AI is already improving our interaction with technology through different forms of machine learning that recognize patterns in data to predict future outcomes. It also has the capability to better understand the massive amounts of data and information that businesses search for and apply those predictions to automated tasks. One way that companies are applying this shift in technology and data processing is through chatbots.
Chatbots have become widely adopted by various companies over the past few years. Top CEOs including Oracle's Mark Hurd believe that AI will continue to have a massive impact in the business world.
Hurd believes that "AI and its offshoot, machine learning, will be a foundational tool for creating social good as well as business success. Breakthrough advances are within reach thanks to machine learning, which immeasurably improves our ability to pull together, analyze, and draw actionable insights from data."
So how are companies best utilizing these chatbots and the data they collect? Below are three of the top ways in which brands are using chatbots and virtual assistants to transform their business.
Customer Support
Customers have questions, issues, and feedback around the clock. Having a chatbot that is available even when you do not allow customers to receive help with their requests instantly. This saves your company money, but more importantly, it allows you to provide support after hours.
According to predictions from Gartner Research, consumers will handle 85% of their business engagement without ever interacting with another human being by 2020. Nearly two years ago, 29% of people already preferred to contact retailers through online chat and messaging apps when making purchase decisions. This is arguable because millennials prefer to deal with customer service issues independently, an attribute that attracts this demographic to the convenience of chatbots.
"Millennials are accustomed to giving and receiving immediate feedback," said Imran Tariq, the founder of Webmetrix Group. "When they want help or information, they'd much rather interact with Alexa or Google than read a manual or interact with a human being who likely has to search for the information as well. Bots can provide this immediate, human-like response that millennials crave."
Brands also utilize chatbots to engage with current and potential customers on the platforms they frequent throughout the day. Say goodbye to the days when a chatbot was accessible only through the company website, and say hello to virtual chatbots in our messaging apps.
Facebook is one platform that has seen success through this system. With nearly 1.2 billion monthly Facebook Messenger users, brands have tapped into one of the most heavily-used forms of communication. As of early 2017, there were over 30,000 chatbots and counting on Facebook. Other popular messaging platforms such as Snapchat and WhatsApp are seeing their numbers escalate as well. By 2019, more than 25% of the world's population (roughly 1.75 billion people) is projected to be using mobile messaging apps.
Not only are brands connecting with their customers on their native platforms, but they are engaging with them in a casual, conversational manner that creates a positive customer experience. It's crucial that the bots eventually learn and adapt to efficiently handle and answer both complicated and simple requests.
Even one negative chatbot experience could be costly. According to this DigitasLBi report, 73% of Americans said they wouldn't continue to use a company's chatbot after a bad experience. Whether from a human or a bot, service quality is always vital.
Daily Assistance
From sending a text message to placing a pizza order to helping people with disabilities navigate their daily lives, chatbots and virtual assistants are meeting the needs of consumers in both small and life-changing ways. Whether customers need information or want to make a purchase, they can do so at any time. It's just a matter of grabbing their phone or speaking to their virtual home assistant.
In-home voice assistants have exploded in popularity over the last year and will continue to gain demand as one of the most useful and convenient chatbots. According to eMarketer, 35.6 million Americans used a voice-activated assistant device at least once a month in 2017, a year-over-year increase of 128.9%.
With the ability to complete repetitive tasks and continue to learn, virtual assistants and chatbots are rapidly becoming an integral part of everyday life. As companies continue to make strides in AI and machine learning, it's only a matter of time until interactive AI becomes the standard for customer service and engagement.
Click here to start building your first chatbot today
Have an idea for a chatbot? Email us at support@gupshup.io
Blogs you will want to share. Delivered to your inbox.
Recommended Resources
D2C businesses can personalise user journeys for customers using conversational AI from Gupshup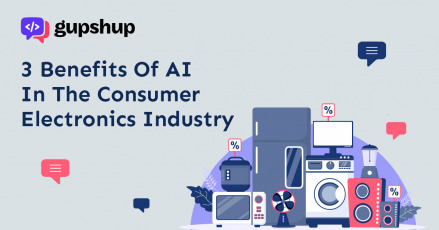 Learn how conversational AI is helping consumer electronics business owners boost user satisfaction and engagement. See...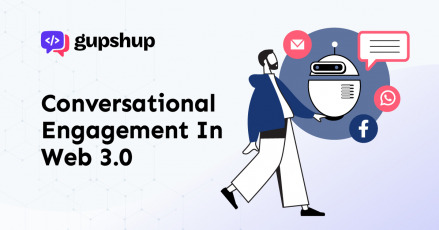 Read on to understand the need for creating conversational engagement in web 3.0
×
Read: 5 Google assistant commands we love