Instagram Messenger API: A Game-Changer For Brands
On November 3, 2021
Conversational Engagement
Generic
Instagram API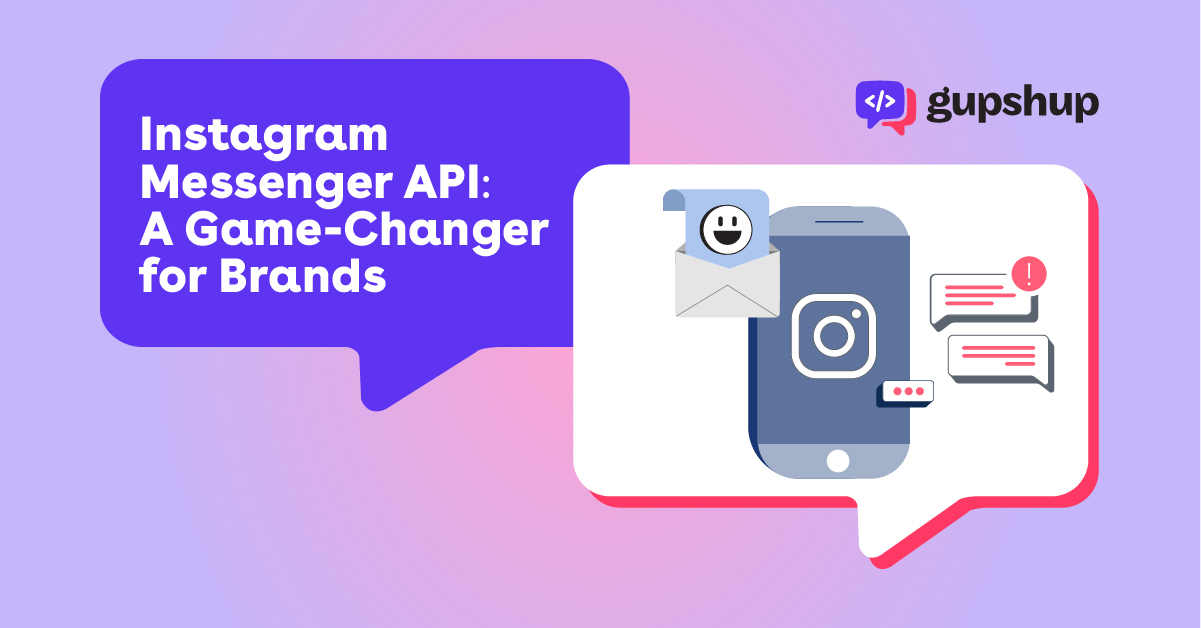 Everyone knows how popular Instagram is as a social medium. Still, only a few realise that the platform is becoming a conversational medium with the help of the Instagram Messenger API. The new Instagram API lets brands get one step closer to turning conversations into opportunities. Brands can now conduct business with customers directly through private conversations. This is a powerful capability that can transform businesses in the e-commerce space.
With over 1.3 billion monthly active users, Instagram is the most popular social media app among customers. 90% of Instagram users follow at least one business on Instagram. Over 80% of Instagram users discover new products and services on the platform, and 50% of people are more interested in a brand when they see ads on Instagram.
Therefore, it is no surprise that most new-age brands, especially in the fashion and lifestyle category, like Sephora, H&M, Kiehl's etc., are betting on developing conversational capabilities on Instagram. And the businesses that are not yet utilising the platform are missing out on something big – especially if you are an e-commerce brand that needs a selling platform to build and engage a wider audience.
Here we highlight why Instagram API is important for businesses and how the conversational solution can benefit your brand.
Why Instagram Messenger API Is Important For Your Business
Instagram Messenger API is designed primarily for managing a brand's presence on Instagram. The platform enables businesses to use third-party apps to manage their Instagram Direct Messages (DMs), which means businesses will be able to automate the process of sending and receiving messages from users at scale.
With Instagram's private API, brands will be able to indulge in better two-way conversations with their followers, increase customer satisfaction, and grow sales. In order to do so, brands need to ensure that their users reach out to them and take the first step to initiate the conversation. There are some unique features associated with Instagram API that will help brands engage with their followers:
Enables businesses to respond to basic customer queries faster using automation, while a human agent will handle more complex queries via live support.
Helps brands generate more views and diversify market offerings while engaging with users using a chatbot.
Effectively scale messaging workflows to better user experience, build more authentic relationships and monetise its follower base.
Benefits of Instagram Messenger API
The most significant advantage of the new Instagram API is that the solution enables brands to streamline business communication with instant replies to messages and more. Brands can automate responses to direct messages while following comments and mentions related to the brand, all in one place. Let's look at the key benefits of using automated Instagram chatbots: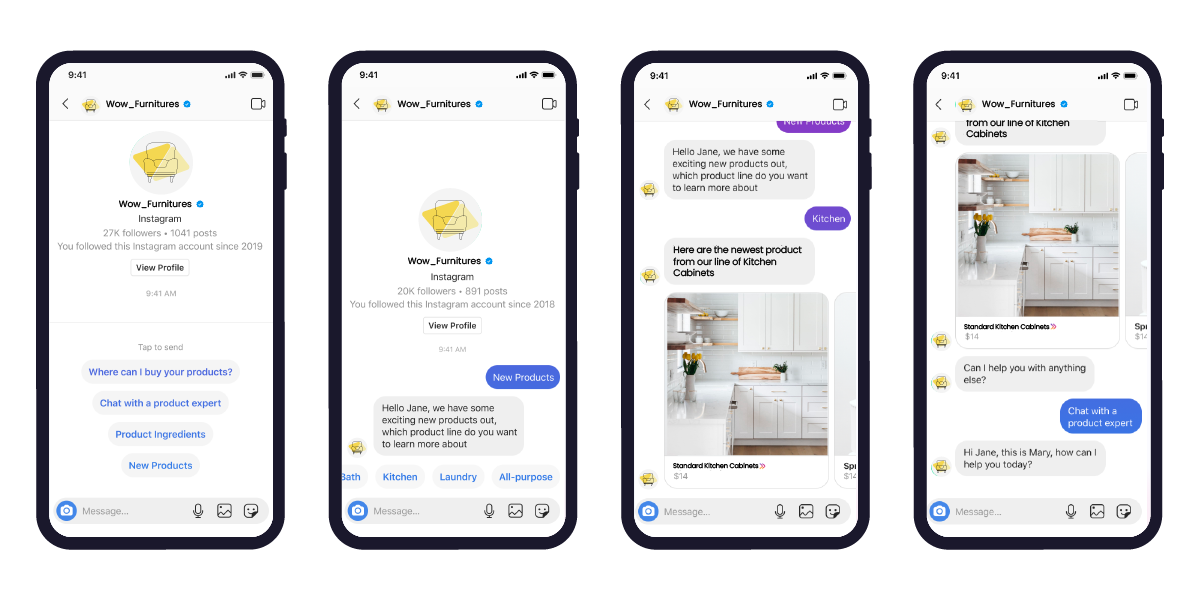 Boost Reach and Visibility
Around 200 million Instagram users reportedly visit at least one business daily. The Messenger API will help businesses tap into potential customers. The chatbot can help them leverage the feature to drive organic sales and build a community of followers that will help expand a brand's social reach and increase its visibility.
Increase Discovery and Sales
Instagram is a discovery platform for users to find products and services. By implementing the API, businesses can boost the discovery further by showcasing products and offers in a conversational manner as per the interest and likes of the consumer. This can help increase sales, up-sales and cross-sales dramatically. With improving conversational AI,  pacing up the experience can be really natural. The chatbot on Instagram acts as a human representative at a store that listens to consumers' needs and guides them to make the right decision.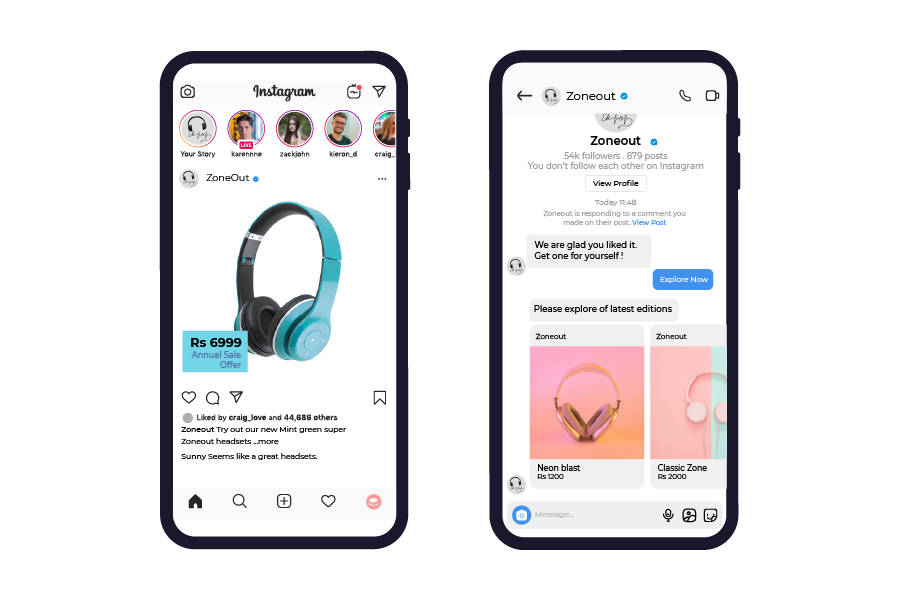 Offer Impeccable Customer Support
In the absence of automated customer support on Instagram, customers are forced to either move to a different platform to get their queries addressed or wait for a long time for a resolution to the grievances they share via comments, story mentions and messages. With automation via the API, brands now have the capability to address customer concerns on Instagram with private replies and transfer any complex queries to live agents in real-time. Thereby delivering seamless personalised care to their customers.
Seamless Integration
Businesses can integrate Instagram API with their current applications and existing workflows. Brands can indulge in two-way communication with their followers, increase customer satisfaction, showcase products during conversations, enable purchase with Gupshup's 1-click bill pay payment solution and in turn grow sales.
Rich Communication
The API comes with the capability of delivering rich communication. enables brands to send more than just text. Brands can respond with structured messages that include images, videos, links, call-to-action-buttons, quick replies, and more. The API also lets customers swipe through product carousels or follow simple steps to make a purchase.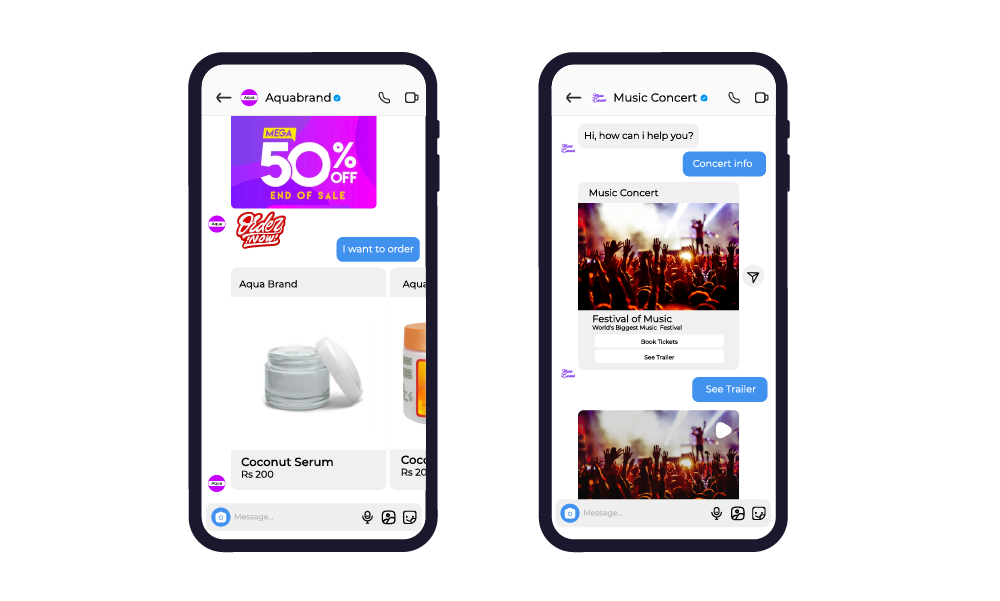 Improve ROI on Ad Spend
With Instagram API, the brand can run ads with CTAs that integrate with chatbots and open automated chat flows. This will enable businesses to gather necessary consumer information and get more information about the products that interest them. The API can also reduce drop-offs dramatically, which earlier seeped in due to re-directions to landing pages and no immediate assistance available if the consumer had a query related to the product or service.
Examples of Brands Using Instagram Messenger API
Some of the world's leading brands, as mentioned above, are already using Instagram Messenger API to build exceptional consumer experiences, while boosting customer satisfaction scores, decreasing response time, and increasing revenue with the help of the Messenger API.
Sephora
French multinational beauty retailer Sephora needed a streamlined way to respond to customer queries at scale. They were encouraging customers to reach out via email or phone for a quicker response. This proved to be a challenge as many customers prefer to engage directly with brands via social platforms.
With the Messenger API for Instagram, Sephora amplified its ability to be engaged and active, holding faster conversations, resolving queries more efficiently, and serving consumers directly via Instagram.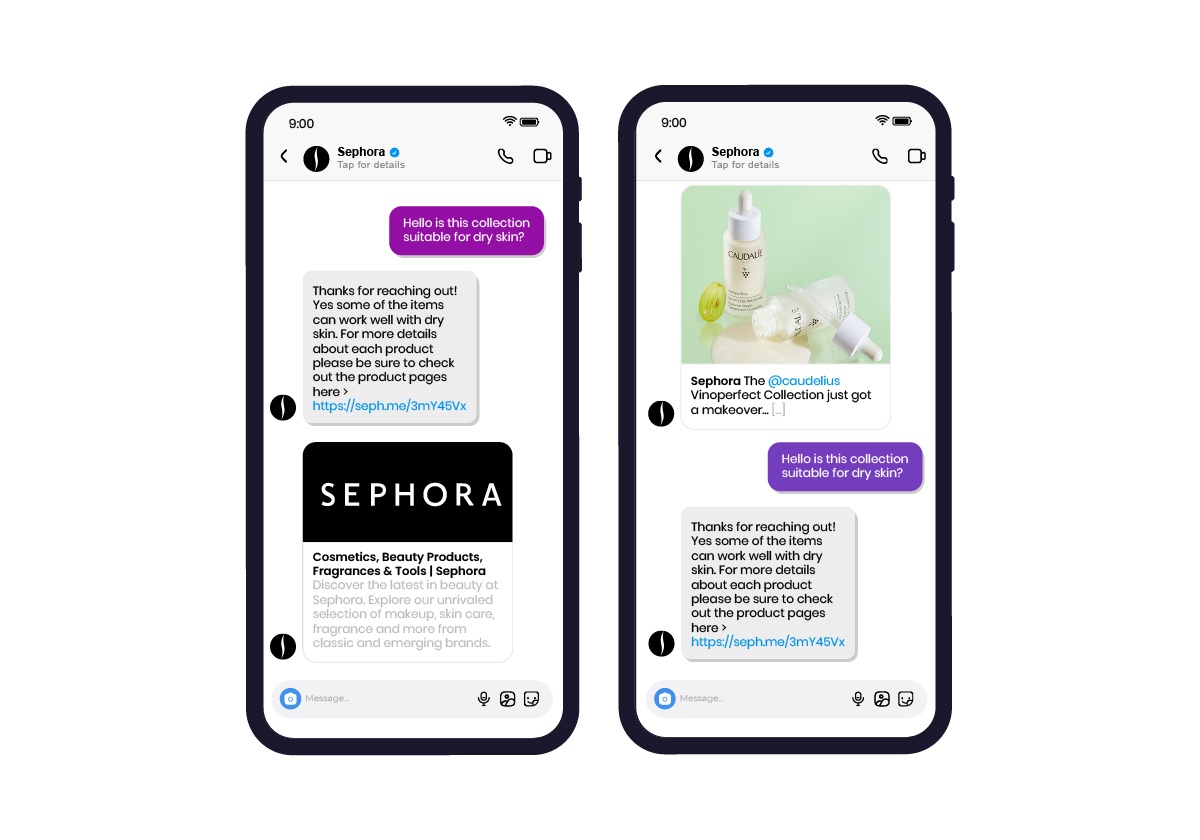 Key Results:
100% of Sephora's consumers who reach out on Instagram end up actually being served on Instagram and not addressed through a separate channel
15% fewer responses on average to resolve consumer inquiries, reducing time spent per inquiry and increasing overall efficiency
Kiehl's
Kiehl's Malaysia found it challenging to respond to the large volume of direct messages, comments, and Stories it received from consumers. The beauty brand needed a solution that could help its team manage all inbound communications, answer queries, and convert leads.
Kiehl integrated Messenger API for Instagram and built an automated experience for customers. The automation was personalised, and effective and could seamlessly transfer complex conversations to the brand's customer support agents when needed.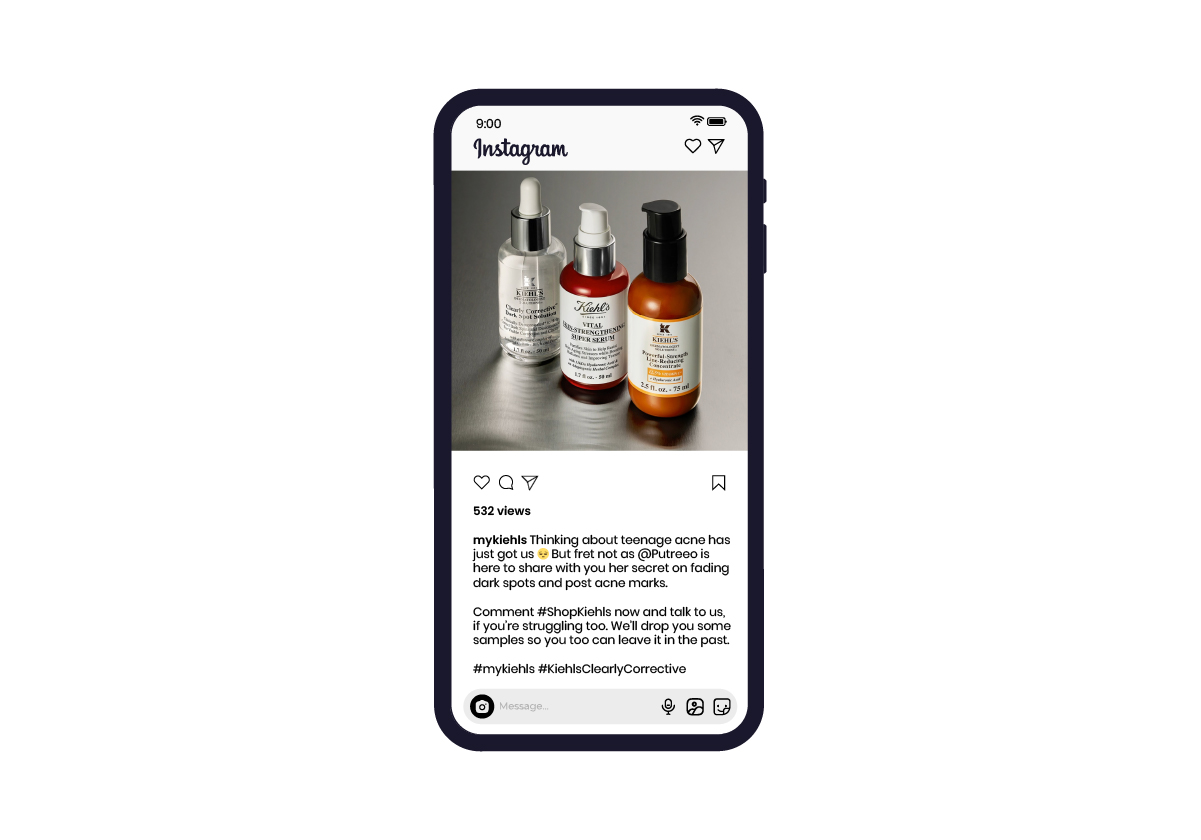 Key Results:
30% more qualified leads compared to other channels
20% conversion rate from consultation to sales
Reduced registration completion time for beauty consultation to just two days
H&M
H&M received huge volumes of Instagram direct messages daily and needed a solution that would enable their customer care team respond to customers through Instagram at scale. The Instagram API helped the retailer boost both agent productivity and customer satisfaction, and personalise customer service across all online communication channels.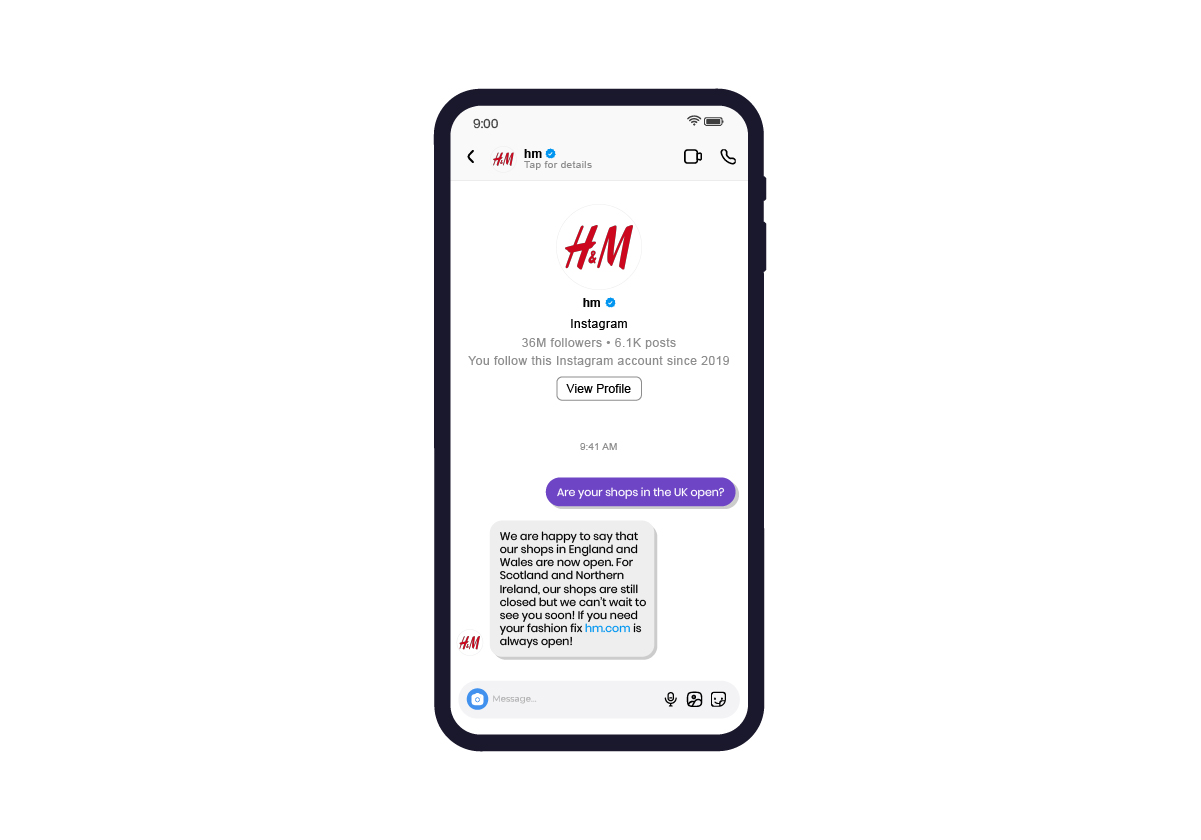 Key Results:
9.5-point improvement in customer satisfaction
20% reduction in average handle time
31% increase in response speed
How Businesses Can Use Instagram API
Businesses and creator account holders can use Instagram Messenger API in several ways to improve customer engagement and grow their business by aligning their efforts with business goals. Below we discuss some of the use cases of the API:
Automate Customer Support
Brands can seamlessly automate customer support with the help of the Instagram API. Without logging in to the app, brands can respond to comments and reply to direct messages. Not just that, brands can automate the whole process to respond to customers quickly and accurately round the clock.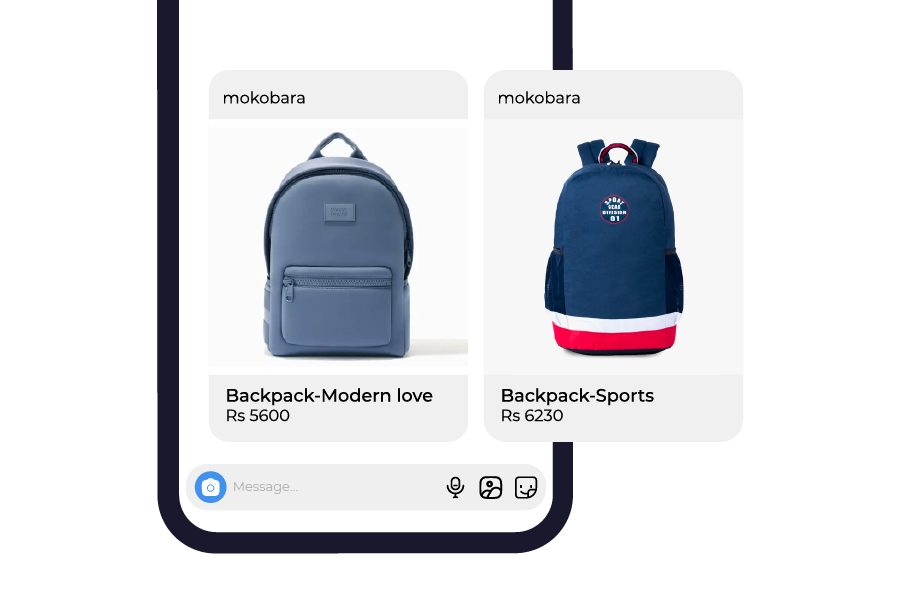 Improve Shopping Experience
With Instagram Messenger API, brands can improve customers' shopping experience. Features like Ice Breaker, Quick Replies and Product Templates, help brands automate the process of sharing more information with customers and answering their queries.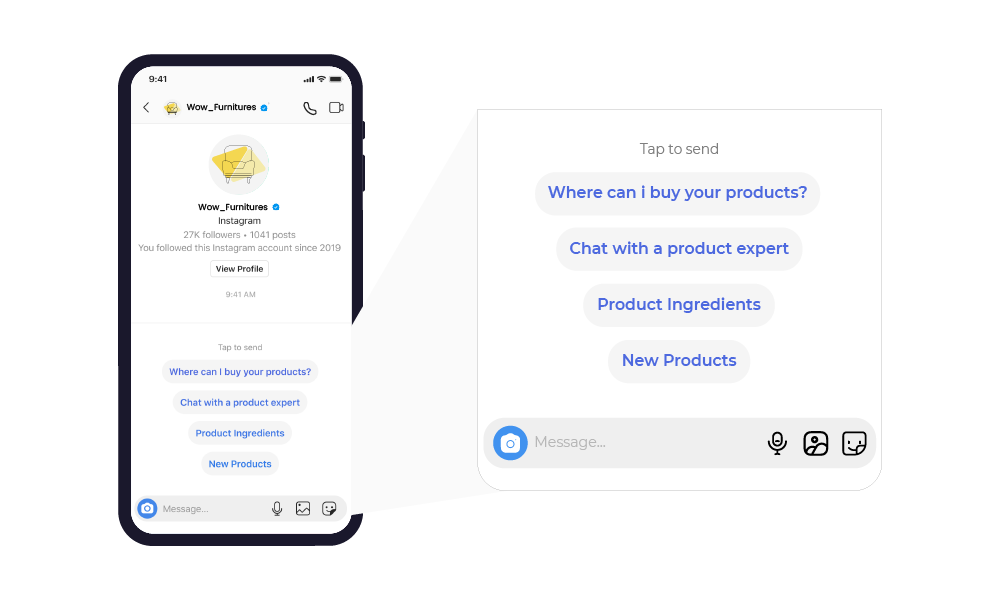 Businesses can use the API to re-engage with users who have previously engaged with their business accounts. Brands can share updates on new product/service launches, event invites, and upcoming sales/ offers notifications. They can also leverage this feature to proactively communicate upcoming downtime or inform users about a common bug. Such engagements help brands build trust and lead to higher open and read rates.
The API allows brands to manage the comments on their business profile. Brands can respond to comments, enable or disable comments on a post, hide or unhide comments, and delete or retrieve replies on comments.
Collect Leads During Conversations
With Instagram API, brands can devise journeys to capture customer information, such as name, email, phone number, location, gender, etc., during a conversation. While collecting this information, the API helps brands appropriately address customer queries, and lets brands get an idea about the customer's persona. The product and marketing team can then use this information to serve their customers better. Brands can also ask customers for opt-in permission during the conversation in order to reach out to them through other channels like email and SMS.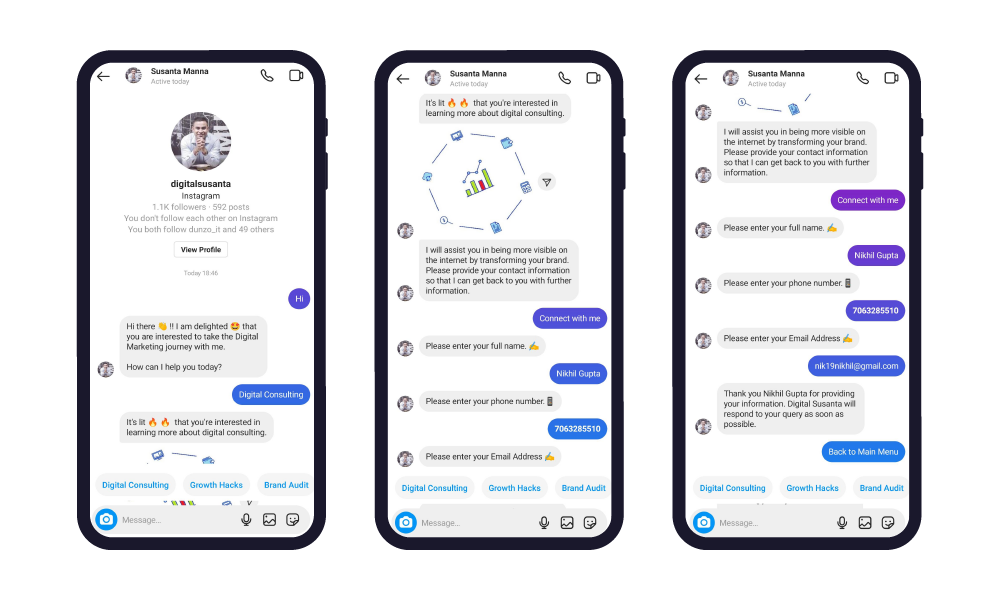 Get Started With Instagram Messenger API With Gupshup
Being an official Instagram partner, Gupshup has been helping brands across several industries master conversations on Instagram all around the world. With Advanced AI and NLP capabilities, real-time sentiment analysis, integration of your existing tools and database, tailored customer journeys and human agent escalations, you can transition into automated conversations seamlessly. Alternatively, if you are a developer looking to access Instagram API and build your own capabilities, you can get started with Gupshup by signing up with your GitHub, Google or Facebook account.
#LetsGupshup to know more.
FAQs
1. What does Instagram API mean?
The Instagram API enables businesses to conduct personalised customer engagements with the help of AI-powered chatbots. The API integrates well with existing tools and data and simplifies the management of high-volume conversations.
2. How does Instagram API work?
Instagram API provides businesses with advanced features to engage with their customers. It enables brands to deliver automated responses to basic customer queries. With the API, you can deploy chatbots to effectively scale messaging workflows and ace customer experiences.
3. How do I set up an auto-reply on Instagram?
You can easily enable Instagram auto-reply via Instagram API. It helps you configure your Instagram chatbot and send automatic replies to comments, story mentions, story replies, or direct messages from users.
4. Does Instagram API still work?
Instagram shut down its public API in 2018 due to privacy concerns and introduced Graph API to replace it. Instagram Graph API enables businesses to publish content, reply to comments, identify the content where users have mentioned them, get basic metrics about other Instagram businesses, and more.
5. How do I enable chatbot on Instagram?
Businesses can deploy chatbots on Instagram with the help of a reliable Instagram chatbot partner like Gupshup. Brands can access smart automation solutions to transform all customer journey stages, including marketing, commerce, and support. Gupshup chatbots replicate your offline customer experience on Instagram. You can even integrate the chatbots with your existing CRMs, payment gateways, ticketing systems, and POS systems.
Blogs you will want to share. Delivered to your inbox.
Business Email
Recommended Resources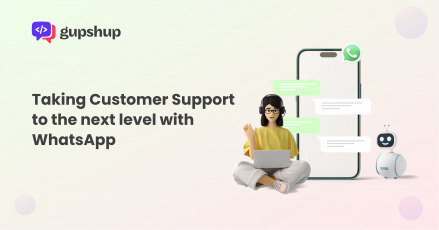 Discover how WhatsApp is revolutionizing customer support, providing a seamless & efficient communication channel to elevate...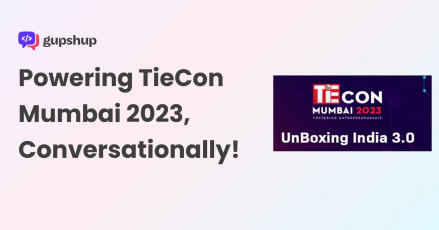 TieCon Bot, enables the event delegates to navigate the event intelligently allowing them to interact with...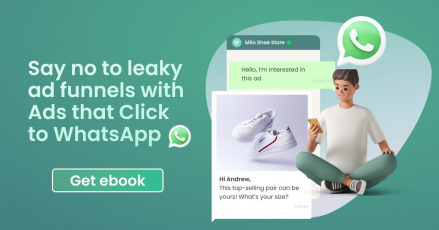 Read the eBook by Gupshup to uncover you can increase your return on ad spends by...
×
Read: RCS, OTT & SMS – Difference Between The Messaging Channels