A Comprehensive Guide On WhatsApp API For Customer Support
With its global reach, WhatsApp has become one of the popular messaging channels for over 2 billion users worldwide. And ever since it opened for businesses, it became the must-have customer messaging platform. 
With WhatsApp Business API, brands can build strong relationships with customers, resolve issues, discover products, increase reach and build customer loyalty. Businesses can also deploy a smart AI-enabled WhatsApp chatbot to tackle the load and streamline the customer experience. 
In this ebook, you will learn everything about WhatsApp Business API, from how it helps collect opt-ins from customers to create WhatsApp Message Templates to growing your consumer base on WhatsApp. 
Download this FREE guide to understand:
How to leverage WhatsApp Business API for customer support

WhatsApp Business App vs WhatsApp Business API

WhatsApp Message Templates: Formats & Guidelines 

Ways to collect opt-ins from WhatsApp Business

Popular use cases & case studies on WhatsApp support

WhatsApp <> Gupshup Integration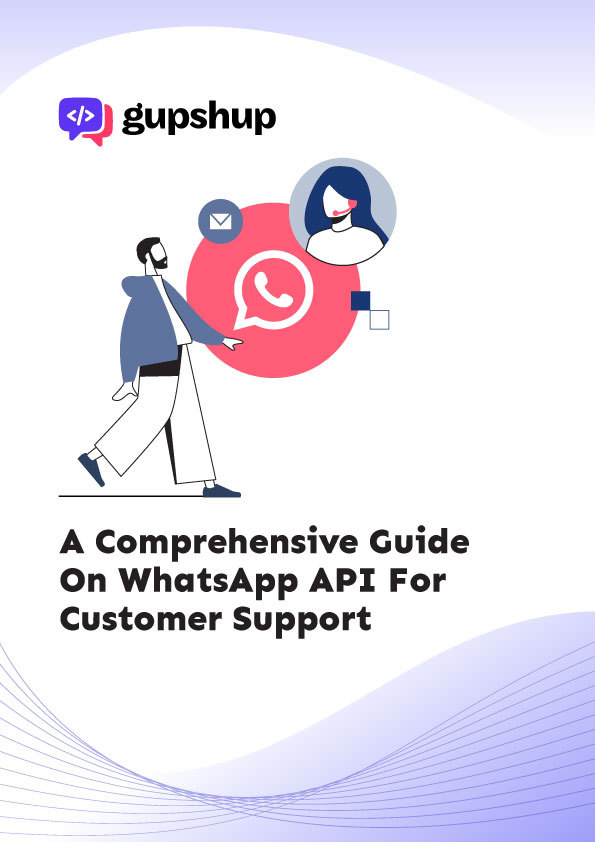 Recommended Resources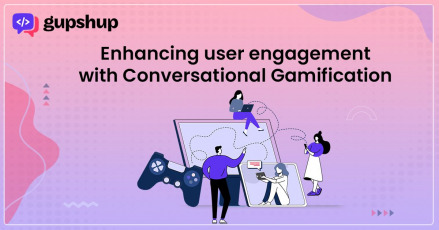 How gamification using Conversational AI builds engagement for customers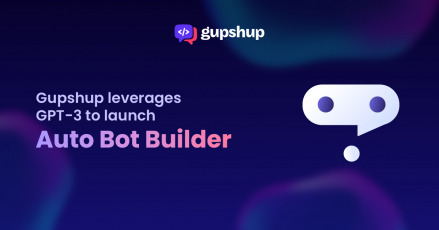 Discover the power of GPT-3 with Auto Bot Builder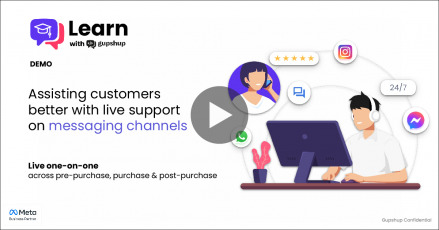 Customers today expect businesses to be there for them on messaging apps. Learn why and how...