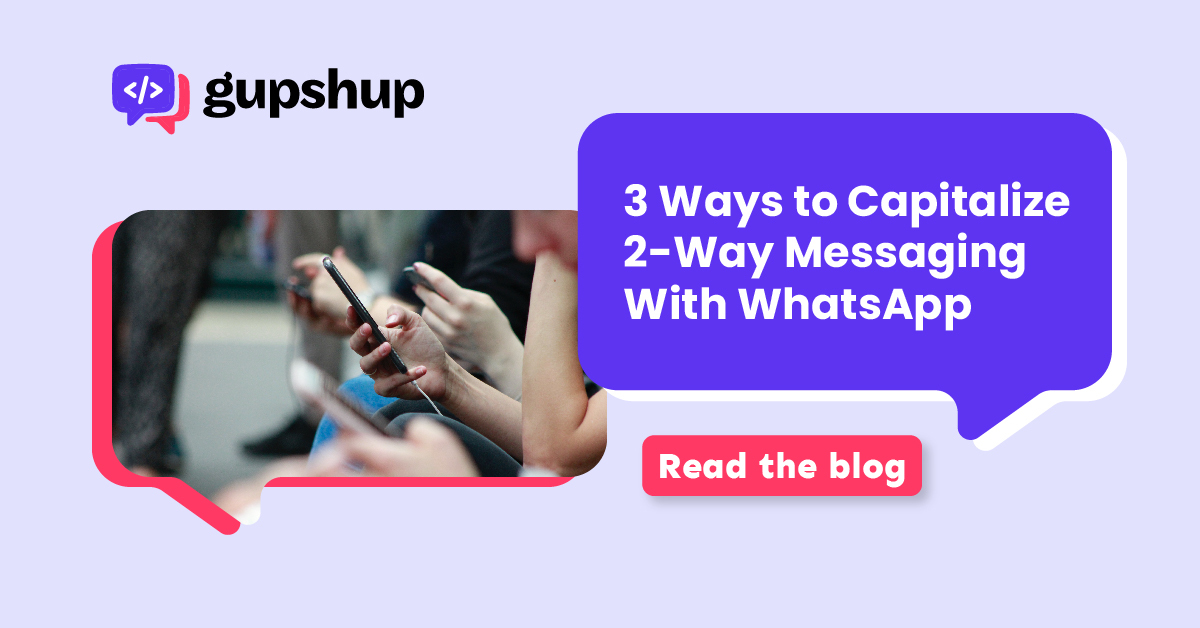 3 Ways to Capitalize 2-Way Messaging With WhatsApp
Conversational Messaging, Generic, WhatsApp Business API
On February 14, 2022
Since its creation, WhatsApp has become the most preferred app and has revolutionized the way people interact. With 2 billion users in 180+ countries, WhatsApp has emerged as the go-to messaging app because of its ease of communication.
With more and more people shifting to WhatsApp as a primary medium of communication, brands are looking for innovative ways to capitalize on this opportunity. This user-friendly and rich medium, therefore, becomes a critical part of a brand's marketing strategy. Designed for medium and large enterprises, WhatsApp Business Solution allows brands to initiate conversations and interact with its users on the messaging app itself.
Leverage 2-way Messaging
Effective and interactive communication between businesses and customers comes alive with WhatsApp Business. By enabling suggested and quick responses, businesses can rely on this messaging app to attract new customers, deliver promising services to the existing ones and build meaningful relationships.
Let's have a closer look at how businesses can leverage 2-way messaging through WhatsApp Business:
Inject brand personality with every interaction
WhatsApp gives ample space for businesses to market its brand in one-on-one interaction with their customers. Also, by allowing it to create business profiles, it helps to infuse a unique brand identity with every conversation that gets initiated.
Reach out to customers globally
Businesses no longer have to restrict their marketing efforts at the local level. With WhatsApp, businesses can easily tap into a more global market and expand their customer reach with ease. As of 2018, WhatsApp has been ranked as the most frequently used messaging app in over 104 countries, with highest smartphone penetration rates as high as 95% in some of these countries. Businesses can capitalize on this opportunity and scale its product and services at a global level.
Leverage on real conversations
Customers are channelizing their interests in meaningful and real-time discussions as opposed to flashy advertisements in recent times. With WhatsApp business coming into play, customers would be in the position to reach out to businesses, engage in real conversations, and get their concerns resolved. Allowing two-sided conversations between businesses and customers serves as an excellent channel for promotions, personalized content and customer support. This is a win-win scenario for both.
The Gupshup Solution
Gupshup is one of the first solution providers for WhatsApp for Business – the world's most popular messaging app, with one of the largest volumes for notifications and customer engagement. Leverage the dual power of WhatsApp Business and Gupshup's Smart Messaging Platform using just one Single API. Experience a hassle-free WhatsApp Business Account creation with Gupshup.
Get WhatsApp Business API for your brand today! #LetsGupshup
Blogs you will want to share. Delivered to your inbox.
Recommended Resources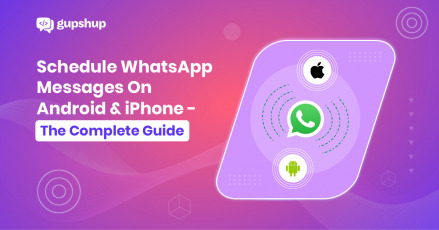 Read our blog to learn how to schedule WhatsApp messages on Android and iOS with simple...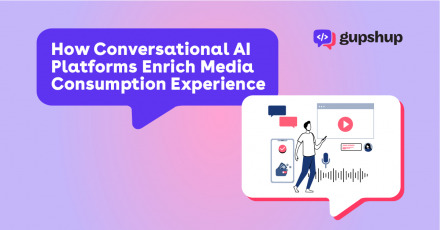 Conversational AI can improve media consumption by incorporating chatbots throughout the consumer journey.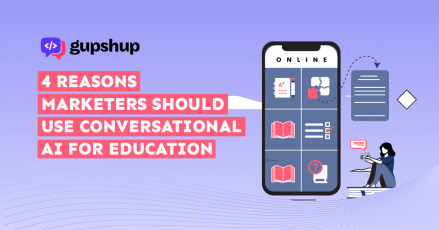 Read this blog to learn how EdTech players can leverage conversational AI to expand their reach...
×
Read: 5 Ways To Use WhatsApp For Support