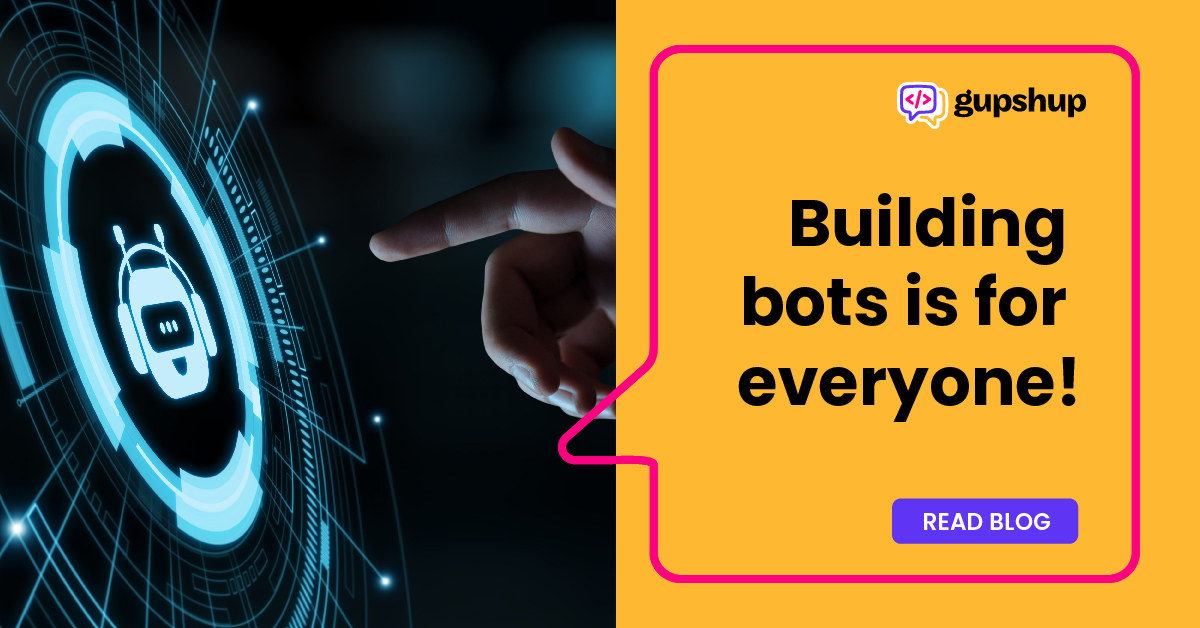 Building bots is for everyone
Bot Builder, Chatbots, Generic
On January 17, 2018
2017 proved to be a year dominated by messaging apps. The four biggest messaging apps surpassed all other apps in terms of terms of usage and popularity. Messaging has evolved from being a medium to connect people to a platform that's helping hundreds and thousands of businesses from around the world carry out transactions, provide support and connect with their customers. While there are plenty of bot building platforms out in the market, the processes required to set up a fully functional bot might get a little overwhelming. At Gupshup, we truly believe that Bot building should be accessible to everyone, even non-coders hence we launched the Flow Bot Builder with exactly the same intention
Here's how you can get started with the Flow Bot builder in a few simple clicks,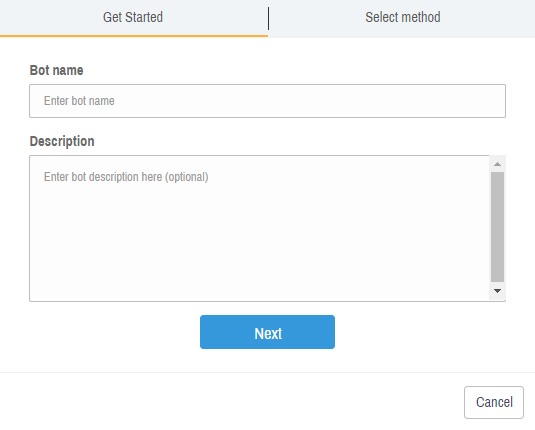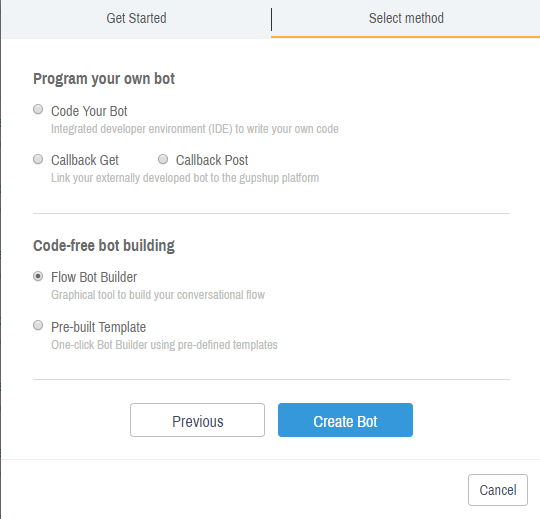 You are now all set to start building your very own bot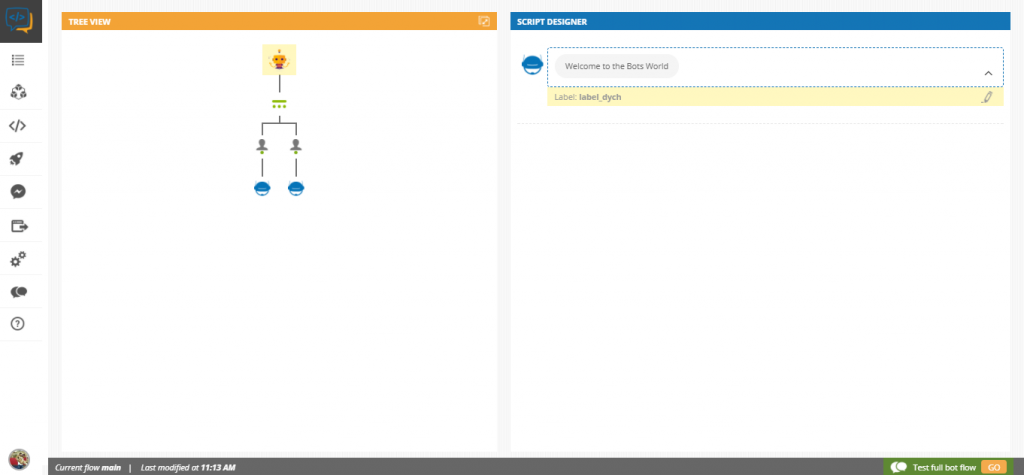 This is the Flow Bot Builder!
The Tree View:
The tree view is where you will find your bot laid down. As you start making additions to your bot, the same start getting reflected in the tree view. Clicking on the upper right corner of the tree view gives you a full view of your bot. The tree view also allows you to view the interlinking in your bot flow. All edits, interlinking and
The Script Designer:
The script designer is where you can design your bot the way you want it to be.  We have designed  the UI in a way that makes it super easy for first-time users to get onboard the bot building experience.
The script designer responds according to the clicked item on the tree view.
There are essentially three main elements of the flow bot builder.
Bot Says:
Clicking on the bot icon in the tree view will present you with a wide variety of options to design your bot. We have given you the option to select from the latest set of options as provided by Facebook. Depending on how you want your bot to respond you can choose to add carousel, quick reply, image, text, and video, audio and even the typing icon.
Users Say:
This section helps you define and predetermine user responses. You can also add variations and give your bot that extra bit of intelligence by toying around with the 'add small talk' option.
We have given you the option to interlink your bot flow so you can redirect the bot flow as you desire.
The flow bot builder is an effortless means through which one can publish fully functional bots. While there are other sites that provide the ability to create mock flows, Gupshup goes one step ahead and not only lets users create interactive chatbots but also provides way many more features. We will explore the flow bot builder in depth on our coming blogs.
Blogs you will want to share. Delivered to your inbox.
Recommended Resources
D2C businesses can personalise user journeys for customers using conversational AI from Gupshup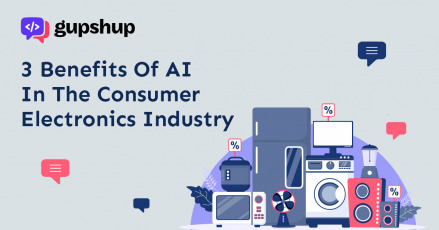 Learn how conversational AI is helping consumer electronics business owners boost user satisfaction and engagement. See...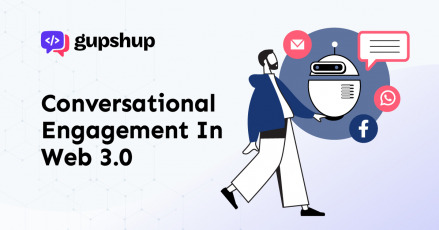 Read on to understand the need for creating conversational engagement in web 3.0
×
Read: Smart Messaging is essential for customer engagement